SOLD: Tinners Wood
£29,000
Freehold
Sigford, Ashburton, Devon
2 ⅔ acres
South western corner

Entrance of the woodland

Start of the access track and parking for viewing

Douglas fir trees

Area of the woodland idea for camping

Old bank along the western boundary

Birch polypore fungi

Shared access track

Areas of moss found throughout the woodland

Tree lined hedge bank

Bench with fine views
Description
Tinners Wood is a mature conifer woodland located towards the upper reaches of a valley where the attractive river Lemon flows at the south eastern edge of Dartmoor National Park. The woodland is nearly 200 metres above sea level and has been wooded since at least the 1880's.
Tinners Wood forms part of a much larger area of privately owned woodland known as Goodstone Forest. Access to the main woodland is via a good stoned forestry track which allows all vehicles to access a shared parking area on a grassy verge. From this point the tracks are more suited to a 4 x 4 vehicle.
The woodland provides ample opportunities for family camping and other possibilities include a zip wire through the trees or setting up a wildlife hide to watch birds and woodland mammals such as foxes, deer and badgers.
Tinners Wood is within an area of Dartmoor rich in mining history. Tin was being worked in Cornwall and Devon for nearly 4000 years and by mediaeval times was one of the main exports along with wool and lead. Up to 48 small mines were known to have produced tin in the late 18th and 19th centuries. Many of these ventures were unsuccessful, despite being given optimistic names like Wheal Fortune, Wheal Lucky and Wheal Prosper ('Wheal' is a Celtic word meaning 'mine'). Mining was so important in this area of Devon that the miners formed their own laws called Stannary laws. This lead to towns such as nearby Ashburton becoming a Stannary town, part of a Stannary parliament.
Tinners Wood is a perfect place from which to access all of the amazing locations of nearby Dartmoor National Park via a bridleway that is a 2 minute walk from the woodland ( see plan 3 ) There are also some pretty villages within walking distance including Ilsington with both pubs and a village shop. Other nearby places includes the quaint town of Ashburton and a short drive away is the popular small town of Totnes.
Particulars and plans were prepared by our local manager, Stuart Brooking.
The purchasers of the woodland will be asked to enter into a covenant to ensure the quiet and peaceful enjoyment of adjoining woodlands and meadows.
Wood maps
Wood map
Boundaries
All boundaries are indicated with purple markings on trees and posts.
The western boundary is indicated by an old wood bank.
The northen boundary is along a forestry track.
The eastern boundary is indicated by a line of posts.
The southern boundary runs along the access track.
Find this wood
This wood is now sold, please do not visit the wood without the permission of the owner.
Location
OS Landranger: OS No. 191
Grid ref: SX 784 733
Nearest post code: TQ12 6LF
GPS coordinates: 50.5475, -3.71732
Location map
Directions
- To view this woodland please first contact the agent to register your interest and to acquire the code for the padlocks.
- Once you have arranged to view then from Exeter head south on the A38 and take the exit for Ashburton sign posted B3352.
- From the slip road turn right at the junction (heading towards Ashburton) and cross back over the A38 and turn right signposted Exeter A38 to re-join the A38 northbound.
- Take the first left hand turning signed Widecombe and Sigford and drive up the hill.
- When the road levels out, look for a large doubled gated entrance on your right with a www.woodlands.co.uk 'woodlands for sale' sign on the left hand gate. If you get to Hooks Cross and see another 'woodlands for sale' sign you have gone too far!
- If the gate is locked then enter the code and open the gate (please close behind you unless the gate was already open).
- Drive carefully down the track until you reach a second gate with a 'woodlands for sale' sign on it. Enter the second gate code here if the gate is locked and again please shut the gate behind you unless the gate was already open.
- Here there is a large parking area and stacking area for timber which this woodland has a right to use.
- Follow the main stoned track on the left after the large parking area and head down the hill.
- Continue down the main track passing 3 forestry tracks on your right hand side until you see an old metal sign on the right hand side. You can park here on the verge to view.
- Just after the sign you will see a post with a direction arrow with a 'woodlands for sale' sign on it on your right. Take the track where the arrow points and follow it along, around a right hand bend and you will see Tinners Wood on the left hand side of the track.
- Continue for around 100 metres along the forestry track to find a parking and turning area and a picnic table on your left which is the entrance to the woodland.
- Satnav/GPS note: the postcode TQ12 6LF is for the point shown by the red dot on the location map number 2.
How we support our buyers
Please note this wood is owned by woodlands.co.uk.
Our regional managers are often out working in our woodlands, so if you email an offer and want to be sure it has been received, please phone our manager on their mobile phone. The first offer at the stated price which is accepted, whether by phone or email, has priority.
Please take care when viewing as the great outdoors can contain unexpected hazards and woodlands are no exception. You should exercise common sense and caution, such as wearing appropriate footwear and avoiding visiting during high winds.
These particulars are for guidance only and, though believed to be correct, do not form part of any contract. Woodland Investment Management Ltd hereby give notice under section 21 of the Estate Agents Act 1979 of their interest in the land being sold.
A manageably sized mature woodland with plentiful timber, well spaced trees and a superb location on the edge of Dartmoor National Park.
Managed by Stuart Brooking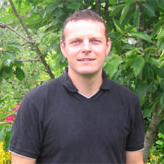 Telephone: 07801 789215
Email: [email protected]