SOLD: Aegels wood
£95,000
Freehold
Cawston, Aylsham , Norfolk
over 6 ½ acres
Internal ride with signs of spring.

Main access track.

Entrance to wood.

Wood access off B1145.

Well spaced trees.

Main Entrance Gate.

Bench.

Open spaces within wood.

A circular ride provides good woodland access.

View along southern boundary

View from northern Boundary

Mature woodland.

View from Western boundary

Disused old railway bridge outside wood.

Young saplings.

Fungi.

Large holly.

Ground fauna.

Track entrance off B1145.
Description
The area around Cawston whilst not ancient forest has been afforested for centuries. At the time of William the Conquerer it was reported that there was a wood so large it could feed 1500 hogs. This feeling of permanence permeates thoughout this woodland.
The woodland is named after the Anglo Saxon Lord who ruled the local lands. It is thought that Aylsham was founded around 500 AD by an Anglo Saxon lord called Aegel, hence Aegel's Ham, meaning "Aegel's settlement" which over time this became Aylsham.
Easily accessed via a good stone track, once you enter the woodland via a locked gate and proceed to Aegels Wood you soon feel as if the modern day world is behind you. On entering the woodland along its southern track you are quickly surrounded by mature trees, on a sunny day shards of light cascade upon the healthy understorey.
From the track at the south you can access into the depths of the woodland where it is easy to hide from sight with holly and rhododendron being dominant. Small glades could be established offering a great place to camp. The woodland benefits from a number of tracks making internal access easy.
The northern and western boundaries face onto open arable fields. This ensures plenty of light enters the woodland giving it a welcoming warm feeling.
Situated approximately 3km south west of Aylsham and less than 20 km from Norwich this woodland offers a perfectly placed rural retreat.
The purchasers of the woodland will be asked to enter into a covenant to ensure the quiet and peaceful enjoyment of adjoining woodlands and meadows.
Trees
Mainly planted in the 1950s the woodland is well established with mainly mature pines with a scattering of oak, sycamore and beech. The understorey of laurel, holly and rhododendron provide all year cover and privacy.
Wildlife
As Aegels Wood forms part of a much larger area of woodland it has a greater attraction for wildlife. The larger area of woodland is known to be home to otters, deer and hares. Whilst the tree canopy provides a home for owls, buzzards and numerous other birds. If you approach the wood carefully you may be rewarded with a sighting of the resident muntjac deer.
Features
Set on a gentle slope, the wood is well stocked with mature trees and understory of holly. A woodland ride along the southern boundary forms part of the wood providing excellent access.
Located in the eastern section of the wood is a bench, whilst visiting please take advantage of this and sit for a while to take in the sounds and atmosphere of this beautiful woodland.
Access, tracks and footpaths
The woodland is accessed from the highway via a good stoned farm track. From the main gate the track is a solid hard covered track to the Aegels Wood. There are no public footpaths through the wood ensuring privacy.
Activities
A perfect family wood, good for camping and numerous outdoor activities.
For those seeking a tranquil retreat it could be ideal for forest bathing This Japanese practice is a process of relaxation; known in Japan as shinrin yoku. The simple method of being calm and quiet amongst the trees, observing nature around you whilst breathing deeply can help both adults and children de-stress and boost health and wellbeing in a natural way. Perhaps the ultimate post Covid remedy.
Local area and history
Aegels Wood forms part of a much larger area of woodland extending to over 130 acres called Warren House Wood. The landscape forms part of a gently undulating predominantly arable agricultural area characterised by large fields with small settlements and large areas of woodland. Whilst none of the woodland is designated as Ancient woodland the Ordinance survey records of 1814 show this area had been afforested by that time.
The Marriott's Way runs just north of the woodland between Norwich and Aylsham, Norfolk, England. Its total length is 24.6 miles (39.5 km). It has a mixture of surfaces; tarmac, compacted gravel, and earth and can be used on foot cycle or horseback. This gives the new owner travelling from Norwich or Aylsham a green and tranquil way of visiting their wood.
Wood maps
This wood is now sold, please do not visit the wood without the permission of the owner.
Find this wood
This wood is now sold, please do not visit the wood without the permission of the owner.
Location
OS Landranger: OS No. 238
Grid ref: TG 157 256
Nearest post code: NR11 6UN
GPS coordinates: 52.7855, 1.1978
Location map
Directions
Just south of Aylsham from the A140 head west on the B1145 (Cawston Road.) towards Cawston.
After 1 mile you pass Woodgate Nursery.
After another mile you will see a sign for Mermaid River pools and Warren House.
A wood will be on your right.
At the end of the wood turn sharp right onto a farm track.
Proceed along the farm track for 450 metres.
A double metal gate will be in front of you. Park to the wood side of the track ensuring you do not block the track.
Carefully climb over the hinge end of the gate. Or climb over the bank and follow the stone track in front of you,
Go across the cross roads after 100 metres and carry on for a further 70 metres.
The wood entrance is on your left.
Satnav/GPS note: the postcode NR11 6UN is for the point shown by the red dot on the location map.
How we support our buyers
Please note this wood is owned by woodlands.co.uk.
Our regional managers are often out working in our woodlands, so if you email an offer and want to be sure it has been received, please phone our manager on their mobile phone. The first offer at the stated price which is accepted, whether by phone or email, has priority.
Please take care when viewing as the great outdoors can contain unexpected hazards and woodlands are no exception. You should exercise common sense and caution, such as wearing appropriate footwear and avoiding visiting during high winds.
These particulars are for guidance only and, though believed to be correct, do not form part of any contract. Woodland Investment Management Ltd hereby give notice under section 21 of the Estate Agents Act 1979 of their interest in the land being sold.
An attractive secluded area of woodland accessed by an excellent track.
Managed by Matt Marples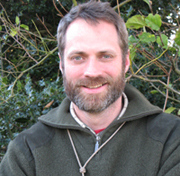 Telephone: 07979 755 118
Email: [email protected]