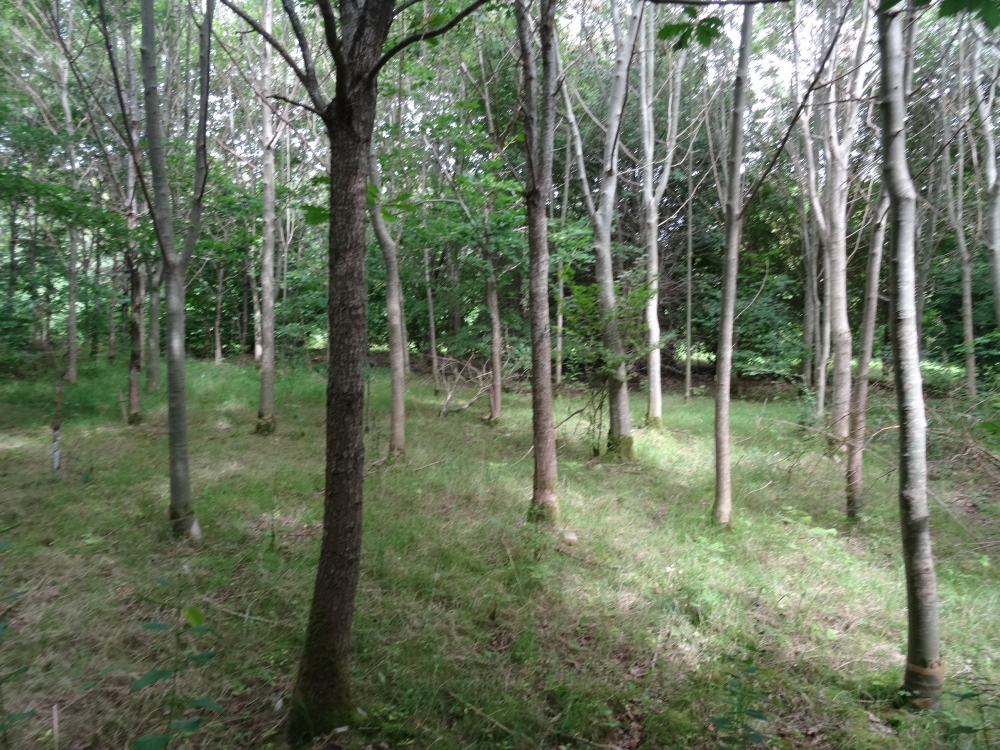 Buzzard Wood is nestled in the corner of a larger area of private woodland. The woodland gained its name for two reasons firstly The "Buzzard" was added to the local town of Leighton Buzzard by the Dean of Lincoln, in whose diocese the town lay in the 12th century. Having two communities called "Leighton" and seeking some means of differentiating them, he added the name of his local Prebendary or representative to that of the town. At that time it was a Theobald de Busar and so over the years the town became known as Leighton Buzzard. Secondly you will probably see and hear these fantastic birds as they circle over the woodland.
This woodland provides a perfect opportunity to shape and create a classical English woodland. The foundations are in place, planted between 1996 and 1998 it has grown exceptionally well. Oaks and ash dominate whilst scattered amongst them are silver birch, cherry, alder, field maple and hawthorn. As it's a young woodland there will be many opportunities such as thinning some of the trees in the future which will create a valuable source of firewood. Whilst making a small glade would allow sedges and grass to get a foothold creating a more diverse habitat.
The edge of the woodland has a number of older crab apple trees, hazel coppice stools and some large hawthorns. These add variety and a varied habitat for wildlife. The western edge of the woodland is fenced giving a good level of security to the woodland and ensuring its privacy.
Accessed via a good forest ride that is well drained for most of the year. In the winter the owner can park by the gate near the highway and walk the short way down to Buzzard Wood. Full vehicular access is given with the woodland.
The woodland is easily found. Located just off Dunton Road in the village of Stewkley and being under six miles from the centre of Leighton Buzzard and ten miles from Aylesbury it has great possibilities for anyone looking for a country retreat.
Particulars and plans were prepared by our local manager, Matt Marples
The purchasers of the woodland will be asked to enter into a covenant to ensure the quiet and peaceful enjoyment of adjoining woodlands and meadows.