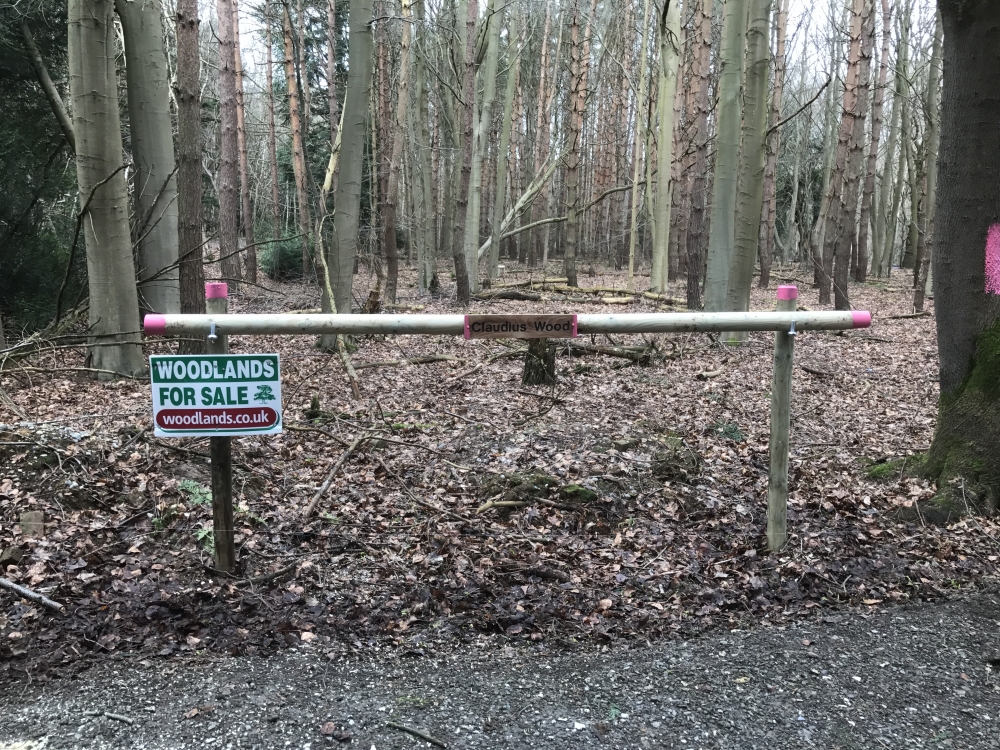 Claudius Wood is a rare opportunity for someone looking to dip their feet into the world of family forestry. Set on level ground and with good access suitable for most vehicles this woodland is an ideal starting point for family forestry.
Pine trees dominate amongst a naturally regenerated mix of broadleaf trees which ad to the variety. The trees are well spaced and have grown well. The woodland would benefit from some evergreen shrubs such as holly or laurel being planted along its edge to add to privacy.
Robert Graves in his book Claudius the God, refers to nearby Brentwood as the site of the battle where Claudius defeated the Ancient Britons in 44 AD The woodland is named after the victor.
Under 3 miles from Junction 28 of the M25, 2 miles from Brentwood and just over 20 miles from central London this woodland is a retreat with the added bonus of being a good source for firewood.
As the woodland is so special it has a tree preservation order on it and is protected by the local authority. This simply protects the woodland and does not prevent woodland management - free guidance is available from the Forestry Commission and other organisations.
Particulars and plans were prepared by our local manager, Matt Marples.
The purchasers of the woodland will be asked to enter into a covenant to ensure the quiet and peaceful enjoyment of adjoining woodlands and meadows.