SOLD: Clover Wood
£69,000
Freehold
Stokenchurch , High Wycombe , Buckinghamshire
nearly 3 acres
Large internal ride.

Ride stop.

Internal ride.

Restored stone track to woodland..

Canopy.

Main track to wood entrance.

Northern view from wood.

Bench.

Late afternoon sun.

open areas for replanting or camping.

Grassy areas.

View along western boundary.
Description
Clover Wood is an absolute gem which forms part of a much larger area of woodland known as East Wood. A manageable sized woodland with the benefit of an excellent stoned access track suitable for most vehicles, it offers an ideal start into family forestry.
Magnificent mature beech trees dominate whilst beneath their canopy future generations of trees are at all stages of growth.
Clover Wood forms part of an ancient area of woodland dating back to at least 1600 AD. The trees have over the centuries been harvested for timber and new trees grown on naturally, thus the woodland feels as nature intended.
Beech is an excellent timber with many uses from furniture making to providing logs for heating your home.
A number of small glades offer secluded places to set up camp out of sight of the main access track. Previous management has provided some brash piles which are ideal firewood for a small camp fire.
Easily found and accessed off the A40, being under an hour from London and 30 minutes from Oxford. The village of Stokenchurch is less than a mile from the woodland and has a variety of village shops.
The purchasers of the woodland will be asked to enter into a covenant to ensure the quiet and peaceful enjoyment of adjoining woodlands and meadows.
Trees
Clover Wood forms part of a much larger area of ancient woodland known as East Wood. In 1996 the Royal Agricultural Society of England awarded this woodland a silver medal certificate for natural regeneration and in 1998 it won the Chiltern woodlands award for demonstrating the highest standards of silvaculture management.
Previously managed to maximise the capital value of timber value whilst allowing natural regeneration to establish. Dotted throughout this beech woodland you will also find oaks, holly, hawthorn and cherry which add a nice variety.
Wildlife
The Red Kite is one of the huge success stories of bringing back species to the UK. It is a medium-large bird of prey in the family Accipitridae, which also includes many other raptors such as eagles, buzzards, and harriers. The reintroductions in the Chilterns Area of Outstanding Natural Beauty has been a great success. Between 1989 and 1993, 90 birds were released there and by 2002, 139 pairs were breeding. They can commonly be seen taking advantage of thermals over the woodland. The larger area of woodland that surrounds Clover Wood has breeding birds in residence.
Features
Set on top of a gentle slope the wood whilst compact offers privacy as is very dense in places. Large patches of bramble situated in the western end of the woodland provide cover for muntjac deer and a number of old rides could be opened up to form glades which would add a diversity of habitat.
Access, tracks and footpaths
A stone track leads you the short distance from the main gate all the way to the woodland. This track has full vehicle access suitable for most family vehicles for all year use.
A number of old tracks cross the woodland providing good access.
Activities
Clover Wood provides the opportunity for a new owner to engage in family forestry in a small scale. Managing a mixed woodland and learning bushcraft skills is a great way to escape modern life. Camping or building woodland hides and all sorts of other outdoor activities can be done here. The old ride would make an excellent spot to place bee hives or spend time nature watching.
For those seeking a tranquil retreat it could be ideal for forest bathing This Japanese practice is a process of relaxation; known in Japan as shinrin yoku. The simple method of being calm and quiet amongst the trees, observing nature around you whilst breathing deeply can help both adults and children de-stress and boost health and wellbeing in a natural way. Perhaps the ultimate post Covid remedy.
Local area and history
Dating back to before 1600AD, during the last decades this woodland has been recognised as an excellent example of beech Chiltern woodland.
Previously managed to maximise the capital value of the timber value whilst allowing natural regeneration to establish for future generations. Like many Chiltern woodlands it has been protected over centuries and carefully managed to ensure it provided a sustainable timber resource for the local furniture industry and as wood fuel.
Wood maps
Wood map
Boundaries
The boundaries are indicated by violet paint markings on trees and boundary stakes. The southern boundary is the stone track edge. The eastern and western boundaries are a line of survey stakes and paint markings on trees. The northern boundary is the wood edge.
Find this wood
This wood is now sold, please do not visit the wood without the permission of the owner.
Location
OS Landranger: OS No. 165
Grid ref: SU 778 955
Nearest post code: HP14 3XJ
GPS coordinates: 51.6535, -0.875559
Location map
Directions
From the M40 take junction 5 and proceed to Stokenchurch via the A40
Follow the A40 towards High Wycombe keeping left as you go through Stokenchurch.
Half a mile outside of the village the road bends gently left and the gateway to the woodland is on the right.
Park to the side of the gateway and climb carefully over the metal gate.
An open area is directly behind the gate with a stoned track running into the woodland.
A new stoned track runs off to the left after 80 metres take this track.
Follow this track for 75 metres and the woodland entrance is on your left.
Note the buyer will be provided with a key for vehicular access.
Satnav/GPS note: the postcode HP14 3XJ is for the point shown by the red dot on the location map.
How we support our buyers
Please note this wood is owned by woodlands.co.uk.
Our regional managers are often out working in our woodlands, so if you email an offer and want to be sure it has been received, please phone our manager on their mobile phone. The first offer at the stated price which is accepted, whether by phone or email, has priority.
Please take care when viewing as the great outdoors can contain unexpected hazards and woodlands are no exception. You should exercise common sense and caution, such as wearing appropriate footwear and avoiding visiting during high winds.
These particulars are for guidance only and, though believed to be correct, do not form part of any contract. Woodland Investment Management Ltd hereby give notice under section 21 of the Estate Agents Act 1979 of their interest in the land being sold.
An award winning classical beech woodland with excellent access. An ideal introduction to family forestry.
Download PDF Details
Managed by Matt Marples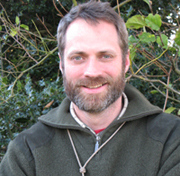 Telephone: 07979 755 118
Email: mat[email protected]