SOLD: Crabbe Wood
£75,000
Freehold
Barham, Ipswich, Suffolk
about 5 acres
Owl box.

Primroses.

Ancient oak.

Woodpecker hole.

Fungi.

Bird box.

Boundary mark.

Large stucture.

Structure.

Track to wood end.

Gate to field.

Oak.

Deer rack.

Track area.

Scots pine.

Ride Stop.

caravan.

Large tent.

Boundary.

Bench.

Double metal gate off road.

Parking by road.

View of Entrance from Field

Bench.

Woodland flowers

Large Structure 2

Access gate.

Spring in bloom.
Description
Crabbe Wood is an unusual shaped woodland made up of two main distinct areas. You enter the woodland from a field edge and walk past a number of large log piles. This area is although part of Crabbe Wood is leased to the previous owner whilst he removes the logs. The main areas of woodland start after approximately 80 metres and is marked by a ride-stop.
Past the ride-stop the wood widens to the north and an attractive area of mature ash and oak trees opens out in front of you. This area is level and has a good understorey.
Continue along the path and the wood narrows. After a few hundred metres the woodland widens again where you will find a large number of ancient gnarled oaks to greet you. Under one of these the previous owner sited his caravan. This has now been in position here for a considerable time and has become part of the woodland. An easy project would be to clad this in shiplap timber making it much more visually attractive. A large structure made out of wood and tarpaulin is just behind the caravan this has also been in place for a number of years.
As you move further into the woodland dense areas of laurel offer both cover and privacy, here a few more dens have been set up.
Wildlife is plentiful, if you move quietly and slowly through the wood you may come across muntjac deer who are permanent residents in the woodland along with fallow deer who are regular visitors. Other wildlife seen include foxes, badgers, owls and woodpeckers. The woodland is filled with various owl, bat and bird boxes as the previous owner was an avid conservationist.
This wood does not have any restrictive covenants thus offers any future owner an endless array of possibilities.
Crabbe Wood derived its name named after George Crabbe a local poet whom Lord Byron described as "nature's sternest painter, yet the best." Crabbe's poetry was predominantly in the form of heroic couplets, and has been described as unsentimental in its depiction of provincial life and society.
Crabbe Wood is ideally situated being close to links from the A12 and A14 however feels very rural and offers a future owner a perfect countryside retreat. The local village of Claydon provides a staging post in which to replenish supplies or try the local hostelry to eat and drink..
Particulars and plans were prepared by our local manager, Matt Marples
Wood maps
Wood map
Boundaries
The woods boundaries are marked with painted orange boundary stakes and markings on trees. The wood is surrounded by fields on all sides.
Find this wood
This wood is now sold, please do not visit the wood without the permission of the owner.
Location
OS Landranger: OS No. 156
Grid ref: TM 140 518
Nearest post code: IP6 0QF
GPS coordinates: 52.1232, 1.12512
Location map
Directions
From the A14 exit at junction 52 to Claydon.
Pass through Claydon on the Norwich Road and after 1 mile turn right onto Barham Church Lane.
Travel along Barham Church Lane past a church and after 500 metres the lane bends left.
After 300 metres the lane bends right by a house with a pond is on the right hand side.
A large parking area is on the left with a footpath sign and a double metal gate..
Park to the right side of the double metal gateway.
Carefully climb over the barrier on the side of the gate and the wood is directly infront of you.
Please note the buyer will be provided with a key for full vehicular access.
Satnav/GPS note: the postcode IP6 0QF is for the point shown by the red dot on the location map.
How we support our buyers
Please note this wood is owned by woodlands.co.uk.
Our regional managers are often out working in our woodlands, so if you email an offer and want to be sure it has been received, please phone our manager on their mobile phone. The first offer at the stated price which is accepted, whether by phone or email, has priority.
Please take care when viewing as the great outdoors can contain unexpected hazards and woodlands are no exception. You should exercise common sense and caution, such as wearing appropriate footwear and avoiding visiting during high winds.
These particulars are for guidance only and, though believed to be correct, do not form part of any contract. Woodland Investment Management Ltd hereby give notice under section 21 of the Estate Agents Act 1979 of their interest in the land being sold.
An individual wood set away from other woodlands suitable for a variety of uses.
Managed by Matt Marples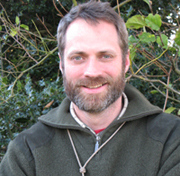 Telephone: 07979 755 118
Email: [email protected]