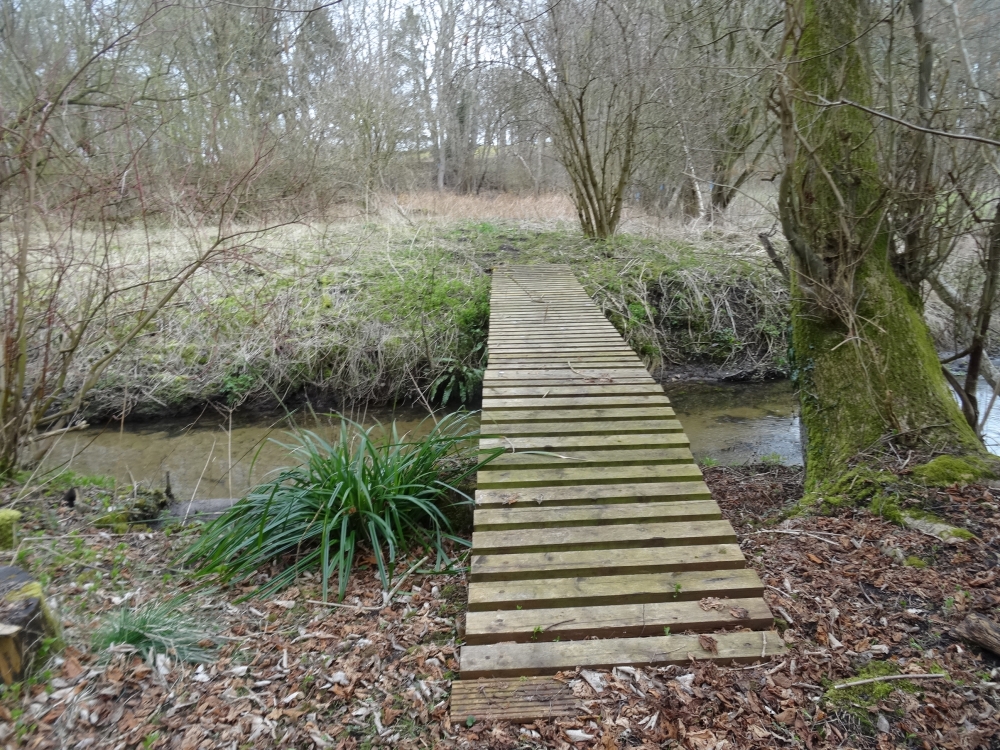 Cringle Wood is wildlife haven which features numerous habitats, including a clear, free-flowing freshwater stream, a sparsely wooded glade on the stream's eastern boundary, and some fantastic veteran, pollarded oaks.
The superb location offers the beauty of a rural setting whilst providing the convenience of being within cycle range of Norwich.
The woodland is a lovely mix of alder and hazel coppice interspersed with elegant ash trees. This mix gives a varied understorey, dense in places, but opening into airy glades. This type of broadleaf woodland would have been the principal habitat that covered Norfolk from the retreat of the Devensian Glaciation, some 12,000 years ago. The Bronze Age people undertook massive-scale deforestation, so it is likely that this woodland may have been present on this area since ancient times.
A bridge has been built to cross the stream at the southern end. At the northern end of the woodland a fallen tree crosses the stream. The top of this has been covered in chicken wire to ensure good footing for a more adventurous crossing point..
Some large piles of logs have been stacked in the woodland providing a new owner a good supply of ready wood fuel. A log store has also been made within the woodland giving an effective place to season your fuel before taking it home.
The woodland is crossed by a number of ditches. Some of these have been dug out over the last years ensuring that the wood drains into the stream. Should you desire more work could be done to this network further benefiting the woodland.
Located within the ring road of Norwich and under 5 miles from the city centre this is a valuable piece of real estate which will also be attractive for the long term investor as well as the woodland lover looking for a piece of wild wood.
Particulars and plans were prepared by our local manager, Matt Marples
The purchasers of the woodland will be asked to enter into a covenant to ensure the quiet and peaceful enjoyment of adjoining woodlands and meadows.