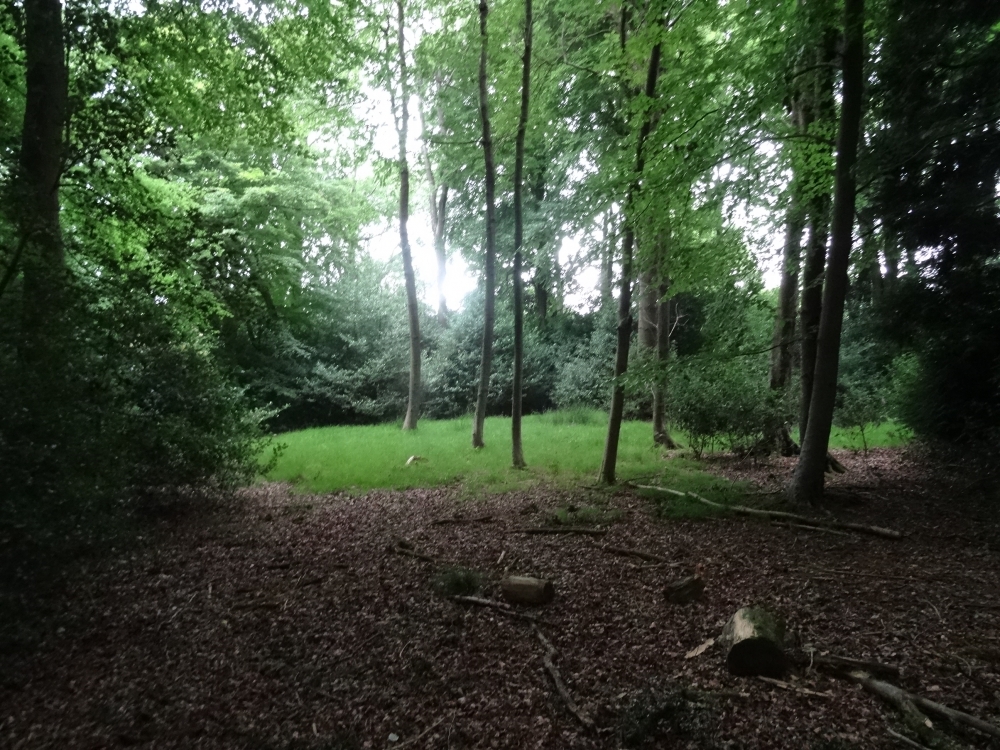 Dahl Wood is accessed via a stone track and is surrounded by areas of private woodland. Many fine specimens of mature trees can be found, these include cherry, larch, hemlock and oak, whilst the understory has a covering of holly.
The woodland has several distinctly different areas. The west has a sprinkling of holly and a wonderful grassy glade which would be an ideal place to picnic or camp. A number of mature cherry trees here give dappled shade in the summer.
To the north the lane frontage is open and large specimen trees fill this area. Whilst to the south near the entrance beech and cherry trees tower above clumps of early summer foxgloves. The woodland is level, has good access and is ideally suited for family forestry and amenity use.
A healthy wildlife population of foxes, deer, rabbits and hares can be seen in the woodland and numerous birds species live here, including the red kite, tawny owl and woodpeckers to name but a few.
The woodland has been named after the author Roald Dahl who lived locally. It is well worth visiting the Roald Dahl Museum and Story Centre in the nearby town of Great Missenden.
Dahl Wood once formed part of the Hampden Estate, who managed this and other nearby woodlands for generations.
Easily found and accessed off Pink Road and being under an hour's drive from London and 30 minutes from Oxford. The town of High Wycombe is only a short drive from the woodland and has an excellent variety of shops providing everything a woodland owner could want.
Particulars and plans were prepared by our local manager, Matt Marples.
The purchasers of the woodland will be asked to enter into a covenant to ensure the quiet and peaceful enjoyment of adjoining woodlands and meadows.