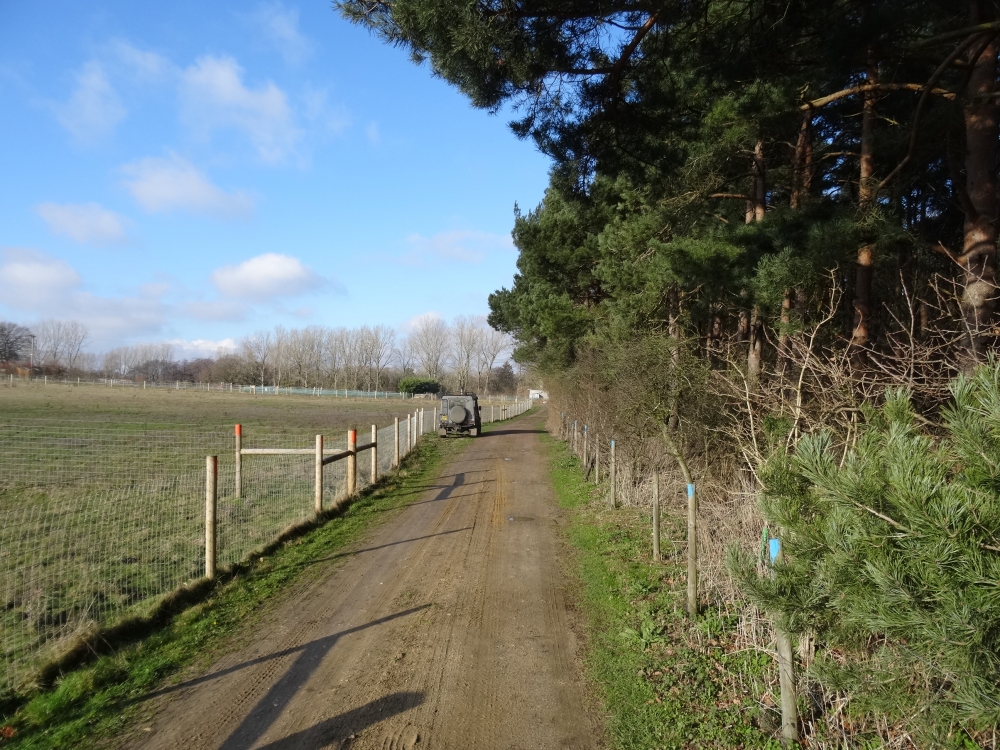 Finding a secure well fenced meadow within 5 miles of the centre of Norwich is a rare thing. Folkbeard Meadow offers the buyer just this. From the paddock the owner can access directly onto a private track and then onto a bridleway.
Two locked gates separate the paddock from the highway along with a number of thick hedges which ensure not only visual screening but also a high level of security. The paddock is also fenced with high quality horse net fencing and a new metal gate.
The woodland to the east of the meadow is a wildlife haven offering a mixed habitat for birds and deer. It also offers great protection from easterly wind. Folkbeard meadow is surrounded on all other sides by other meadows and thick hedges separate this area from the roads giving extra security.
The meadow is named after King Folkbeard or Forkbeard. In the Year of 1004 The Saxon Chronicles said."This year came Sweyne Folkbeard with his fleet to Norwich, plundering and burning the whole town. "This great Dane left his mark on Norwich but ensured it was a place of note.
The land is well drained and level and could be used for a multiple of uses from grazing horses to livestock or an owner could create a new woodland within the paddock area. Located within the Norwich city ring road and under 5 miles from the city centre this is a valuable piece of real estate which will also be attractive to the long term investor.
Particulars and plans were prepared by our local manager, Matt Marples
The purchasers of the meadow will be asked to enter into a covenant to ensure the quiet and peaceful enjoyment of adjoining woodlands and meadows.