SOLD: Foster Wood
£69,000
Freehold
Foxhall, Ipswich, Suffolk
about 3 ½ acres
Bench on old bager set.

Ride stop.

Large clearing.

View into the wood.

Gnarly Bark.

Canopy.

Wood floor.

Deer trampled bracken.

Silver birch in winter.

Wood Entrance from track.

Deer rack.

Very large clearing.

Internal track leading to wood.

Internal track leading to wood.

Main track to Wood Entrance

Main entrance off Hall road.

Junction of Foxhall & Hall road.

Turning off Foxhall road.
Description
Foster Wood is surrounded on all sides by private woodland. From the highway you pass through areas of private woodland along a well made track, natures beauty that surrounds you is such that by the time you reach the entrance to Foster Wood you already feel that you have left the hustle and bustle of daily of modern day life behind you.
In winter the woodland feels more open, silver birch trunks glitter in the low sun and ferns lie brown on the forest floor giving a silent carpet on which to move quietly through the woodland. This is perfect for those who wish to observe the many species of deer which frequent this wood.
In summer the birch trees have exploded into leaf and the bracken grows to waist deep. Clearings can be easily made and allow for very private areas to set up camp.
The purchasers of the woodland will be asked to enter into a covenant to ensure the quiet and peaceful enjoyment of adjoining woodlands and meadows.
Trees
The woodland is predominantly silver birch. The silver birch is a cool climate tree that is known for its pleasing aesthetic. It is spread throughout Europe and Asia in almost every temperate region. The silver birch especially favors being on the margins of old-growth forests.
The trunk with stark white bark draws your eye when its foliage has dropped. The tree's light yellow catkins hang lazily against its dark green leaves in the spring. These green leaves eventually turn a bright yellow in the fall, contrasting with the striking bark. There is not a season without a visual delight.
Wildlife
The woodland is home to a vast array of wildlife from foxes and badgers, squirrels and field mice to a remarkable variety of deer. Fallow, roe, muntjac and most impressively red deer have all been seen in the woodland. Last October when visiting the woodland towards the evening, as dusk was settling, I heard a red deer roar. It is a thrilling, spine-tingling sound, caught on the autumn breeze as the big stags challenge for the privilege of covering the hinds and taking forward the red deer population of East Anglia.
Features
A level woodland with a large open area of bracken providing a good place to set up camp or picnic.
Access, tracks and footpaths
The woodland is accessed via a newly repaired stone track. The track meanders through a larger area of private woodland before arriving at Foster Wood. The woodland has a number of small deer racks which is a term used to describe regularly used tracks made by deer. With very little work these racks can be enlarged to make internal footpaths for the owner of this delightful wood.
Activities
Foster Wood is a great opportunity for anyone looking for a woodland surrounded on all sides by other areas of private woodland.
A perfect place to take time out from modern day stresses
Other activities could include conservation projects such as bird and bat box installation.
Local area and history
The woodland is named in honour of an old land agent. Foster Wood was his favourite part of what was once a much lager woodland that Foster Wood now forms part. He frequently observed deer here as they crossed from the surrounding farmland passing into the wood after a night feeding on nearby fields of sugar beet.
Wood maps
Wood map
Boundaries
The boundaries are indicated by red paint markings on trees and boundary stakes. The southern and eastern boundaries are a line of stakes and tree markings. The northern and western boundaries are the stone track edge.
Find this wood
This wood is now sold, please do not visit the wood without the permission of the owner.
Location
OS Landranger: OS No. 169
Grid ref: TM 223 437
Nearest post code: IP10 0AP
GPS coordinates: 52.0473, 1.24066
Location map
Directions
From the A12 take the Foxhall turn off, signposted Foxhall and Nuffield Hospital.
Follow the Foxhall road for approximately 1.5 miles.
At the first cross roads turn left into Hall Road.
The entrance to the woodland is 80 metres on the right behind a new metal five bar gate.
Climb over the gate and follow the woodland ride along the side of the field for 400 metres before turning right into the woodland.
The stoned track bends left and carry on following this until you see a stoned track on the left. Take this track.
After 200 metres the entrance to Foster Wood is directly in front of you at the cross roads.
Satnav/GPS note: the postcode IP10 0AP is for the point shown by the red dot on the location map.
How we support our buyers
Please note this wood is owned by woodlands.co.uk.
Our regional managers are often out working in our woodlands, so if you email an offer and want to be sure it has been received, please phone our manager on their mobile phone. The first offer at the stated price which is accepted, whether by phone or email, has priority.
Please take care when viewing as the great outdoors can contain unexpected hazards and woodlands are no exception. You should exercise common sense and caution, such as wearing appropriate footwear and avoiding visiting during high winds.
These particulars are for guidance only and, though believed to be correct, do not form part of any contract. Woodland Investment Management Ltd hereby give notice under section 21 of the Estate Agents Act 1979 of their interest in the land being sold.
A beautiful secluded woodland, ideal for those wishing to embrace natures delights.
Managed by Matt Marples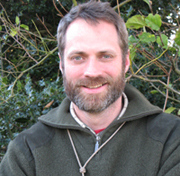 Telephone: 07979 755 118
Email: [email protected]