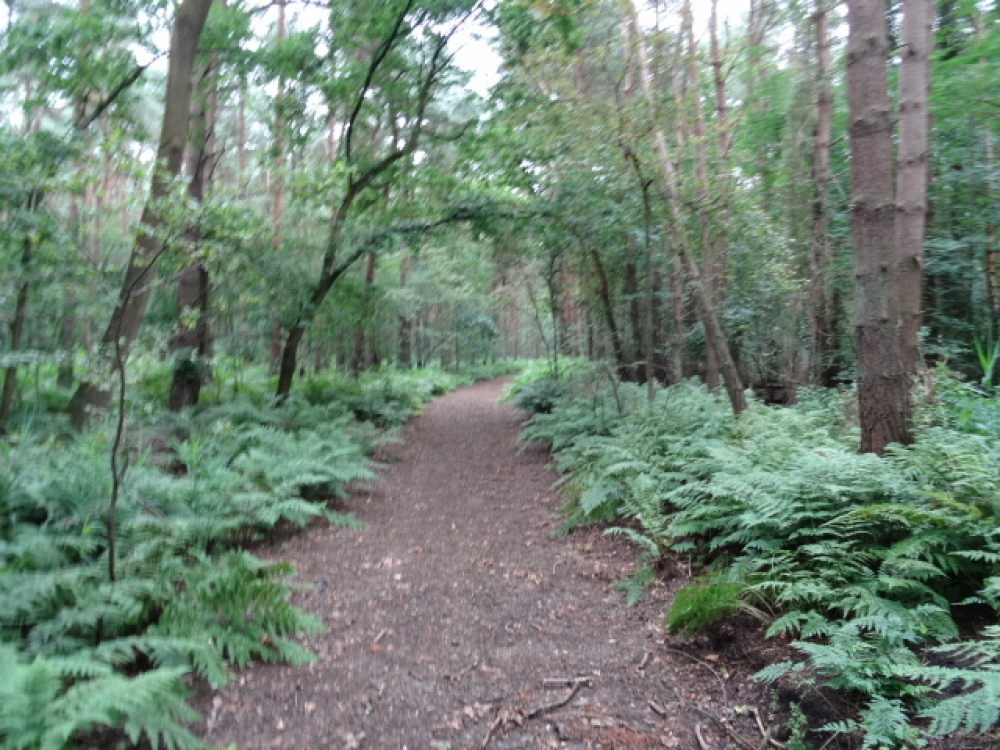 Hacons Wood is a private and secluded mature woodland that is accessible all year from an excellent stone track. This track runs along the side of a stream for much of the way to Hacon Wood. This is not only an attractive feature but also provides a valuable water supply for camping etc.
The entrance is a pleasant walk or drive of just over 400 metres from the road and by the time you reach Hacons Wood you are surrounded by mature forestry made up mainly of large Scots pine and a sprinkling of oak, silver birch, ash, rowan, holly and field maple.
The woodland floor is level and dry all year round although during the summer months it is covered with ferns. This provides shelter for both you and the resident deer to disappear from sight, whilst overhead in the tree canopy shards of light stream down through the upper limbs of the Scots pine. Being mature and well past thicket stage means the woodland is easy to walk through and you can spot various wildlife.
Just behind the woodland entrance an old ride has a large open space in which to set up camp. A bench has been placed to one side of the ride; a perfect spot to just sit and enjoy the ambience of the woodland.
The woodland's unusual name came from Hacon the Dane who in ancient times ruled the land around Pentney. He was eventually evicted by William 1st to make way for Norman Lords.
Bordered to the north by a large tract of forestry and to the south by fields where areas of game cover that attract roe and muntjac deer which are often seen ambling through the woodland: if you encounter one listen out for the deer to bark a warning to other deer as they scamper away.
Hacons Wood is perfectly located for anyone looking to enjoy this part of north Norfolk. Pentney Lakes Estate is close by with holiday accommodation to rent and offers great fishing for carp and catfish. Neighbouring East Winch Common is a designated Site of Special Scientific Interest and a number of public beaches can be found along the Wash only a short drive away.
Particulars and plans were prepared by our local manager, Matt Marples
The purchasers of the woodland will be asked to enter into a covenant to ensure the quiet and peaceful enjoyment of adjoining woodlands and meadows.