SOLD: Kirby Wood
£45,000
Freehold
Barham, Ipswich, Suffolk
about 3 acres
fallow deer in woodland

ride stop marks the entrance

track to wood

young woodland

fallow deer

towering oak trees

boundary stakes

wild flowers

bench on woodland ride

boundary marking

field view

hazel

bluebells

sign by main entrance
Description
Kirby Wood forms the south eastern corner of about 100 acres of privately owned woodland and meadows. Located in a wonderfully secluded location at the end of an excellent stone track which is suitable for use by most vehicles all year.
Its very hard to find woods in the South of England that are as quiet as this and don't suffer from some road noise.
From the wood entrance a wide ride that forms part of Kirby Wood extends down to an intersection of another ride where you will find a bench, whilst visiting please take some time to sit quietly and take in the sound of birdsong. The rides which allow good access within Kirby Wood are private and for the exclusive use of Kirby Wood.
The woodland is mainly naturally regenerated sycamore, oak and birch, some larger mature oak trees are dotted thoughout the woodland and the field boundary is made up of mature ash and oak trees providing shelter to the younger trees. A stand of hazel coppice takes up the south eastern corner and in spring bluebells adorn this area. Bluebells are a good indicator to the woodlands ancient origins. It is likely that this area has been woodland for hundreds of years.
Kirby Wood is at a stage where an owner can shape and create a wood for future generations with some restocking of selected trees. The existing trees would offer great protection as "nurse trees"
Due to the age and natural feel of the woodland it is a perfect wildlife sanctuary. The larger area of woodland from which Kirby Wood forms part is home to a herd of fallow deer, these are frequently seen in Kirby Wood. The bramble cover is also perfect for muntjac deer, foxes and rabbits and the wild flowers attract butterflies and bees during the spring and summer months.
Open fields flank the woodland to the south and east allows the wood to be bathed with sunlight from early morning. The area of mature woodland to the north acts as an excellent screen from weather.
The woodland is named after the rector of Barham, William Kirby who died on 4 July 1850 aged 90, It is said he used to spend his time sitting in a woodland to study moths and butterflies. This stress free life was credited for his great age. He produced a book on the subject entitled 'An Introduction to Entomology'.
The woodland is only five miles north from the town of Ipswich and a short distance from both the A12 and A14 however feels very rural and offers owners a perfect countryside retreat.
Particulars and plans were prepared by our local manager, Matt Marples.
The purchasers of the woodland will be asked to enter into a covenant to ensure the quiet and peaceful enjoyment of adjoining woodlands and meadows.
Wood maps
Wood map
Boundaries
The boundaries are indicated by lime green markings on trees and boundary stakes. The southern and eastern boundaries are the ditch by field edge. The western and northern boundaries are a line of stakes.
Find this wood
This wood is now sold, please do not visit the wood without the permission of the owner.
Location
OS Landranger: OS No. 169
Grid ref: TM 140 524
Nearest post code: IP6 0PB
GPS coordinates: 52.129, 1.12594
Location map
Directions
From the A14 exit at junc 52 to Claydon.
Go through Claydon on the Norwich Road and after 2.3 miles turn right onto Sandy Lane.
Travel along Sandy Lane past the first woodlands for sale sign.
After 0.5 mile you will see a second woodlands for sale sign on the right opposite Brick Kiln Lodge.
Turn right. You may have to open a double wooden gate.
Directly past the double wooden gate on your right is a double metal gate.
Park to the right side of the double metal gateway.
Walk around the side of the metal gate and follow the stone track in front of you.
At the junction with a stone track on the right keep left, past a barn and follow the track 700 metres past meadows along a wood edge on your right.
The track bends sharply left after a further 80 metres turn right.
Follow this track for 120 metres and the entrance to Kirby Wood is on your right.
For further details please look at plan number 3.
Please note the buyer will be provided with a key for full vehicular access.
Satnav/GPS note: the postcode IP6 0PB is for the point shown by the red dot on the location map.
How we support our buyers
Please note this wood is owned by woodlands.co.uk.
Our regional managers are often out working in our woodlands, so if you email an offer and want to be sure it has been received, please phone our manager on their mobile phone. The first offer at the stated price which is accepted, whether by phone or email, has priority.
Please take care when viewing as the great outdoors can contain unexpected hazards and woodlands are no exception. You should exercise common sense and caution, such as wearing appropriate footwear and avoiding visiting during high winds.
These particulars are for guidance only and, though believed to be correct, do not form part of any contract. Woodland Investment Management Ltd hereby give notice under section 21 of the Estate Agents Act 1979 of their interest in the land being sold.
An attractive young level woodland with excellent access.
Managed by Matt Marples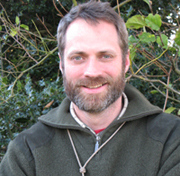 Telephone: 07979 755 118
Email: [email protected]