Snub Wood
£45,000
Freehold
Cawston, Aylsham , Norfolk
about 2 ⅓ acres
Views to the west and lake.

Main entrance gate.

Bench overlooking a lake through the trees

Internal track to wood entrance.

Ride stop.

Central track through the wood.

Canopy.

Mature trees.

Deer couch.

Bracken ground cover.

Mixed tree specimens.

View along northern boundary.

Open areas ideal for camping.

Centre of the woodland.
Description
Upon arriving at the woodland the tranquillity of the environment is at once apparent to the visitor. Follow the paths from the cleared parking area by the entrance, into the inviting interior. Here you will enter another world of forest creatures and woodland flora beneath a natural canopy of mature trees.
Roe deer are a common sight here. Sometimes referred to as the fairies of the wood these delicate deer are browsers and nibble on choice stems as they drift undisturbed through the woodland. The Muntjac deer is also present emitting a dog like bark when disturbed. They head off with their tail held high into the nearest cover.
Snub Wood is an ideal place in which to escape; this is a peaceful place to spend a night camping or to simply have family time away from all the hustle and bustle of modern day life where childhood pursuits of woodland dens and insect hunting can be indulged.
The attached video link gives an impressive overview of the woodland as a whole.
The purchasers of the woodland will be asked to enter into a covenant to ensure the quiet and peaceful enjoyment of adjoining woodlands and meadows.
The purchasers of the woodland will be asked to enter into a covenant to ensure the quiet and peaceful enjoyment of adjoining woodlands and meadows.
Trees
A wonderful mix of pines, silver birch, sycamores and oak along with some well-established patches of rhododendrons give the wood a very natural feel.
Wildlife
Snub Wood is a nature lover's delight, from here you can witness the timeless spectacle of browsing deer, or the call of a barn owl and subtle sounds of the woodland at night. If you are very quiet you may well see a badger emerge from one of the local sets and start his night time patrol in search of food. Views to the lake may be rewarded with a glimpse of an otter along with many water loving birds on this gin clear lake.
Features
A central track that starts behind the ride-stop divides the woodland into two areas. The woodland slopes gently down to a track with views across a nearby lake. A bench has been built centrally in the wood and is a great place to sit and take in the atmosphere whilst viewing the woodland.
Access, tracks and footpaths
An excellent all weather track leads from a locked gate to the wood entrance providing all year vehicular access.
Activities
A perfect family wood, good for camping and numerous outdoor activities.
For those seeking a tranquil retreat it could be ideal for forest bathing. This Japanese practice is a process of relaxation; known in Japan as shinrin yoku. The simple method of being calm and quiet amongst the trees, observing nature around you whilst breathing deeply can help both adults and children de-stress and boost health and well-being in a natural way. Perhaps the ultimate post-Covid remedy.
Local area and history
To snub means to rebuff, ignore, or spurn disdainfully someone. An act such as this caused a duel which was the last recorded duel fought in Norfolk which happened close to the wood. Oliver Le Neve who was a Norfolk squire and landowning sportsman who lived most of his life at Witchingham Hall in Great Witchingham, Norfolk, England, fought in 1698 a mortal duel with Sir Henry Hobart of Blickling Hall,
Snub Wood forms part of a much larger area of woodland extending to over 130 acres called Warren House Wood. The landscape forms part of a gently undulating predominantly arable agricultural area characterised by large fields with small settlements and large areas of woodland. Whilst none of the woodland is designated as ancient woodland the Ordinance Survey records of 1814 show this area had been afforested by that time.
The Marriott's Way runs just north of the woodland between Norwich and Aylsham, Norfolk, England. Its total length is 24.6 miles (39.5 km). It has a mixture of surfaces; tarmac, compacted gravel, and earth and can be used on foot cycle or horseback. This gives the new owner travelling from Norwich or Aylsham a green and tranquil way of visiting their wood.
Wood maps
Wood map
Boundaries
The boundaries are indicated by pink paint markings on trees and boundary stakes. The southern, northern western and eastern boundaries are marked with a line of stakes at the ride edges. The rides do not form part of the woodland.
Find this wood
Location
OS Landranger: OS No. 238
Grid ref: TG 164 252
Nearest post code: NR11 6UN
GPS coordinates: 52.7811, 1.20827
Location map
Directions
Just south of Aylsham from the A140 head west on the B1145 (Cawston Road.) towards Cawston.
After 1 mile you pass Woodgate Nursery.
After another mile you will see a sign for Mermaid River pools and Warren House.
A wood will be on your right.
Slow down and after 400 metres you will see a gate on you right.
Pull in and park to one side of the gate.
Ensuring you do not block the gate carefully climb over the hinged end of the gate. Or climb over the bank and follow the stone track in front of you,
Follow the stoned track straight ahead of you for 60 metres the entrance is to the left of the track marked with a ride stop.
If when driving from Aylsham you reach our tri sign you have gone too far.
Satnav/GPS note: the postcode NR11 6UN is for the point shown by the red dot on the location map.
How we support our buyers
Please note this wood is owned by woodlands.co.uk.
Our regional managers are often out working in our woodlands, so if you email an offer and want to be sure it has been received, please phone our manager on their mobile phone. The first offer at the stated price which is accepted, whether by phone or email, has priority.
Please take care when viewing as the great outdoors can contain unexpected hazards and woodlands are no exception. You should exercise common sense and caution, such as wearing appropriate footwear and avoiding visiting during high winds.
These particulars are for guidance only and, though believed to be correct, do not form part of any contract. Woodland Investment Management Ltd hereby give notice under section 21 of the Estate Agents Act 1979 of their interest in the land being sold.
A peaceful woodland with views over a lake.
Download PDF Details
Managed by Matt Marples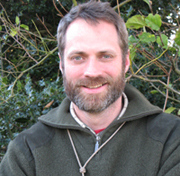 Telephone: 07979 755 118
Email: [email protected]