SOLD: Tusk Wood
£55,000
Freehold
Cawston, Aylsham , Norfolk
about 3 ⅓ acres
Bench.

Ride stop.

Tree hollow.

Internal track.

Northern view along western boundary.

Tree profile.

Wood Floor.

Wild mushroom.

Sweet chestnuts.

Canopy.

Fungi.

Moss.

View from northern boundary.

Main entrance gate.

Track to wood entrance.

Track Entrance off B1145.
Description
This secluded woodland offers the woodlander the perfect opportunity for family forestry. It is conveniently located to nearby Aylsham and the city of Norwich. A real asset is the Marriots Way which passes just to the north of the woodland. Thus it would be possible to walk, cycle or even ride a horse all the way from Norwich to the woodland, only having to use a road for the very last section.
The woodland is mixed, predominantly mature conifer with self-seeded beech and an understorey of holly and hazel. It is a wildlife haven, being the perfect habitat for hares and muntjac deer as well as foxes, buzzards and squirrels.
Due to its level nature the woodland offers plenty of places to camp and it is easy to vanish from sight from the outside world.
The purchasers of the woodland will be asked to enter into a covenant to ensure the quiet and peaceful enjoyment of adjoining woodlands and meadows.
Trees
Scots pine, larch, cherry, holly and sycamore can all be found within this woodland. A mix of natural self seeded trees and planting from over 70 years ago . Mainly planted in the 1950s the woodland is well established and the understorey of rhododendron, holly and hazel provide all year cover and privacy.
Wildlife
The rural setting of Tusk Wood provides a home to a variety of wildlife that forages across surrounding open fields and shelters in the privacy of the wood during the daylight hours.
Otters are known to inhabit the larger area of woodland that surrounds Tusk Wood.
Muntjac deer can often be seen at dawn and dusk.
Features
Tusk wood has lots to offer. The woodland is set on a gentle slope and is easy to navigate with plenty of open spaces below mature trees. An old ride runs along the western edge providing access.
An area of rhododendrons provides not only great year round cover for camping but also the resident muntjac deer like to rest under the foliage. A number of oaks are found within the wood showing its ancient origins and the Scots pine create the classical Norfolk woodland feel.
Open fields to the north allows light to penetrate thus creating a woodland edge habitat in which wildlife can flourish.
Access, tracks and footpaths
The woodland is accessed from the highway via a good stoned farm track. From the main gate the track is a solid hard covered track to Tusk Wood. There are no public footpaths through the wood ensuring privacy.
Activities
A perfect family wood, good for camping and numerous outdoor activities.
For those seeking a tranquil retreat it could be ideal for forest bathing This Japanese practice is a process of relaxation; known in Japan as shinrin yoku. The simple method of being calm and quiet amongst the trees, observing nature around you whilst breathing deeply can help both adults and children de-stress and boost health and wellbeing in a natural way. Perhaps the ultimate post Covid remedy.
Local area and history
Tusk Wood is named after the tusks found on male Muntjac deer which frequent this wood. They were introduced to England as a curiosity by the Victorians to have in enclosures in Estates such as Woburn. These deer escaped to the wild and have taken up residence in many woodlands covering the south east of England.
This area of Norfolk has been preserved by many large estates who have over the years carefully managed the land and especially woodland. Grand country houses are found at Blickling, Felbrigg, Mannington and Wolterton, all of which are important local tourist attractions and have ensured the area is not blighted by development.
Tusk Wood forms part of a much larger area of woodland extending to over 130 acres called Warren House Wood. The landscape forms part of a gently undulating predominantly arable agricultural area characterised by large fields with small settlements and large areas of woodland. Whilst none of the woodland is designated as ancient woodland the ordinance survey records of 1814 show this area had been afforested by that time.
The Marriott's Way runs just north of the woodland between Norwich and Aylsham, Norfolk, England. Its total length is 24.6 miles (39.5 km). It has a mixture of surfaces; tarmac, compacted gravel and earth and can be used on foot cycle or horseback. This gives the new owner travelling from Norwich or Aylsham a green and tranquil way of visiting their wood.
Wood maps
Wood map
Boundaries
The boundaries are indicated by pink paint markings on trees and boundary stakes. The southern boundary is the northern edge of the stoned ride. The northern boundary is the wood edge and the eastern and western boundaries are a line of stakes.
Find this wood
This wood is now sold, please do not visit the wood without the permission of the owner.
Location
OS Landranger: OS No. 238
Grid ref: TG 162 256
Nearest post code: NR11 6UN
GPS coordinates: 52.7853, 1.20499
Location map
Directions
Just south of Aylsham from the A140 head west on the B1145 (Cawston Road.) towards Cawston.
After 1 mile you pass Woodgate Nursery.
After another mile you will see a sign for Mermaid River pools and Warren House.
A wood will be on your right.
At the end of the wood turn sharp right onto a farm track.
Proceed along the farm track for 450 metres.
A double metal gate will be in front of you. Park to the wood side of the track ensuring you do not block the track.
Carefully climb over the hinged end of the gate. Or climb over the bank and follow the stone track in front of you,
Follow the stoned track to the cross roads 100 metres from the gate.
Turn right at the cross roads and head east for 150 metres and you will find the wood entrance on your left.
Satnav/GPS note: the postcode NR11 6UN is for the point shown by the red dot on the location map.
How we support our buyers
Please note this wood is owned by woodlands.co.uk.
Our regional managers are often out working in our woodlands, so if you email an offer and want to be sure it has been received, please phone our manager on their mobile phone. The first offer at the stated price which is accepted, whether by phone or email, has priority.
Please take care when viewing as the great outdoors can contain unexpected hazards and woodlands are no exception. You should exercise common sense and caution, such as wearing appropriate footwear and avoiding visiting during high winds.
These particulars are for guidance only and, though believed to be correct, do not form part of any contract. Woodland Investment Management Ltd hereby give notice under section 21 of the Estate Agents Act 1979 of their interest in the land being sold.
A classic Norfolk woodland with good access.
Managed by Matt Marples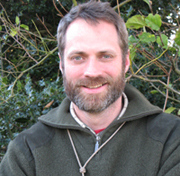 Telephone: 07979 755 118
Email: [email protected]