SOLD: Wheelwrights Wood
£49,000
Freehold
Stokenchurch , High Wycombe , Buckinghamshire
about 2 ¾ acres
Wood entrance.

Main track.

Mature beech trees.

Boundary stakes.

View to tree tops..

Bench in small galde.

Ride stop.

Open area at boundary.

Young beech.

Vine covered trunk.

Wood floor.

Old earth works.
Description
Wheelwrights Wood is an absolute gem which forms part of a much larger area of woodland known as East Wood. A manageable sized woodland with the benefit of an excellent stoned access track suitable for most vehicles, it offers an ideal start into family forestry.
Magnificent mature beech trees dominate whilst beneath their canopy future generations of trees are at all stages of growth.
Wheelwrights Wood forms part of an ancient area of woodland dating back to at least 1600 AD. The trees have over the centuries been harvested for timber and new trees grown on naturally, thus the woodland feels as nature intended.
Beech is an excellent timber with many uses from furniture making to providing logs for heating your home.
A number of small glades offer secluded places to set up camp out of sight of the main access track. Previous management has provided some brash piles which are ideal firewood for a small camp fire.
Easily found and accessed off the A40, being under an hour from London and 30 minutes from Oxford. The village of Stokenchurch is less than a mile from the woodland and has a variety of village shops.
The purchasers of the woodland will be asked to enter into a covenant to ensure the quiet and peaceful enjoyment of adjoining woodlands and meadows.
Trees
Beech trees dominate and these have been well managed in the past such that the larger area of woodland of which Wheelwrights Wood forms part won a silver medal from the Royal Agricultural Society in 1996 and in 1998 it won the Chilterns Woodland Award.
Made up of trees of all ages with an incredible seed bank of beech mast which will provide plenty of natural regeneration for the future.
Wildlife
The woodland is home to lots of wildlife. If you arrive early in the morning you may see a roe or muntjac deer.
A site at nearby Stokenchurch was chosen as the first release point for red kites in 1989. The Chilterns were deemed to be the perfect habitat for re-establishing these birds of prey and this woodland is no exception. You will frequently see or hear one of these beautiful birds as they glide overhead.
Features
The woodland is gently sloping and a number of old forestry rides (tracks) cross the woodland allowing good access throughout. Whilst in contrast in some parts it is incredibly dense with a good understorey of beech trees providing cover for wildlife.
Access, tracks and footpaths
A recently restored stone track runs down the side of the woodland allowing all year vehicle access for most family vehicles.
Activities
Wheelwrights Wood provides the opportunity for a new owner to engage in family forestry. Managing a mixed woodland and learning bushcraft skills is a great way to escape modern life. Camping or building woodland hides and all sorts of other outdoor activities can be done here.
Local area and history
The wood is named after the chair makers who made chair spindles for the Windsor chair industry which was one of the main contributors and reasons why there are so many fine beech woodlands in Buckinghamshire. It is not clear when the first Windsor Chairs were made. It is known that, as early as the 16th century, wheelwrights started coping out chair spindles in the same way they made wheel spokes The design of the chair was probably a development of West Country, 'stick-back' chairs, but the evidence of origin is not certain. It is thought that the first Windsor chair made its appearance in the county of Buckinghamshire, where the main centre of production eventually moved to High Wycombe. The first Windsors were of the comb-back variety. By the 18th century steam-bending was being used to produce the characteristic "bow" of the Windsor chair.
Wood maps
Wood map
Boundaries
The boundaries are indicated by red paint markings on trees and boundary stakes. The southern boundary and eastern boundaries are a line of stakes. The northern boundary is the track edge and the western boundary the open ride edge.
Find this wood
This wood is now sold, please do not visit the wood without the permission of the owner.
Location
OS Landranger: OS No. 165
Grid ref: SU 777 953
Nearest post code: HP14 3XJ
GPS coordinates: 51.6517, -0.876954
Location map
Directions
From the M40 take junction 5 and proceed to Stokenchurch via the A40
Follow the A40 towards High Wycombe keeping left as you go through Stokenchurch.
Half a mile outside of the Village the road bends gently left and the gateway to the woodland is on the right.
Park to the side of the gateway and climb carefully over the metal gate.
An open area is directly behind the gate.
A stoned track runs from the gate bending right before heading down hill
Follow this track for 250 metres and the woodland entrance is on your left.
Note the buyer will be provided with a key for vehicular access.
Satnav/GPS note: the postcode HP14 3XJ is for the point shown by the red dot on the location map.
How we support our buyers
Please note this wood is owned by woodlands.co.uk.
Our regional managers are often out working in our woodlands, so if you email an offer and want to be sure it has been received, please phone our manager on their mobile phone. The first offer at the stated price which is accepted, whether by phone or email, has priority.
Please take care when viewing as the great outdoors can contain unexpected hazards and woodlands are no exception. You should exercise common sense and caution, such as wearing appropriate footwear and avoiding visiting during high winds.
These particulars are for guidance only and, though believed to be correct, do not form part of any contract. Woodland Investment Management Ltd hereby give notice under section 21 of the Estate Agents Act 1979 of their interest in the land being sold.
An award winning classical beech woodland.
Managed by Matt Marples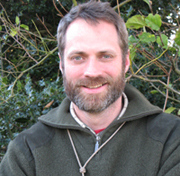 Telephone: 07979 755 118
Email: [email protected]