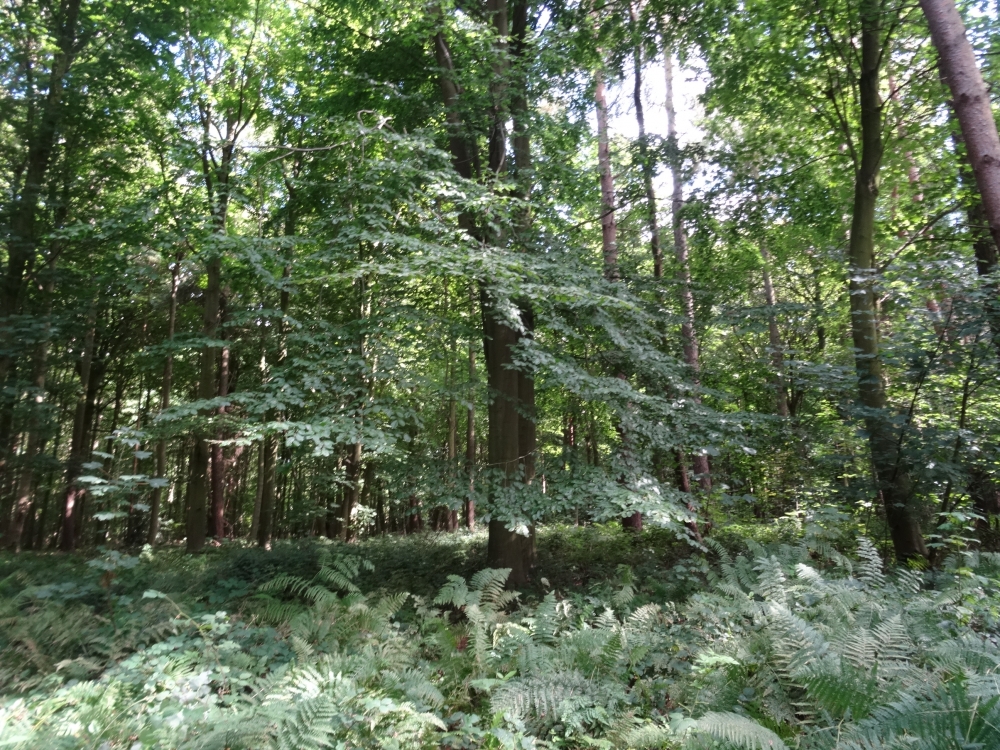 Woodforde Wood is named after James Woodforde (1740–1803) who was an English clergyman, best known as the author of The Diary of a Country Parson. He lived and worked in the Ringland area and had a passion for the classical English countryside.
The larger area of woodland in which Woodforde Wood lies is known as Primrose Grove and in spring both bluebells and primroses adorn the woodland floor heralding the end of winter and the coming of summer months. The hills of Ringland in which this woodland is situated are thought to be a result of glacial deposits called moraine. These deposits create the wonderfully well-drained slopes as they are filled with small stones and flints. Even through our wettest winters the woodland remains good underfoot.
Made up of two very distinct areas. The south western area is mainly mature conifer, and runs up the slope with an attractive understorey with areas of bluebells and bramble which provide the local wildlife plenty of food and cover. This timber could be harvested in the future and is a valuable commodity. A bench has been made in this area so you can sit and enjoy the sunset over the field.
The north eastern part of the woodland is dominated by ancient beech trees, with some other species present including sweet chestnut, oak, cherry and silver birch which provide diversity. The ground here is more open and makes an ideal space to set up camp or just rest. An old track runs through this area and is flanked by some impressive beech trees. Old stumps from previously harvested trees show the ancient heritage of this woodland. This upper end of the woodland provides a feeling of seclusion that is difficult to find in Southern England and time spent here leaves you feeling regenerated.
Woodforde Wood is accessed via an excellent track suitable for most vehicles. A locked gate at the road-side adds security and with no public access or footpaths makes the woodland wonderfully quiet and secure. This is much appreciated by the local wildlife as roe and muntjac deer are often seen here.
The woodland is easily found. Located just off the A47 under half a mile from the centre of the village of Ringland and being under 10 miles from the centre of Norwich it has great possibilities for anyone looking for a country retreat.
Particulars and plans were prepared by our local manager, Matt Marples
The purchasers of the woodland will be asked to enter into a covenant to ensure the quiet and peaceful enjoyment of adjoining woodlands and meadows.