SOLD: Wool Wood
£59,000
Freehold
Cawston, Aylsham , Norfolk
about 3 ⅓ acres
Natural clearing for camping.

Clearing behind ride stop.

Mature pine.

Rhododendron.

Eastern boundary.

Natural woodland.

Bench.

Small stream.

Deer rack.

Bracket fungi.

Stream.

Internal track leading to wood.

Primrose.

Main entrance gate.

Main track off B1145

Ride stop.
Description
Upon arriving at the woodland the tranquillity of the environment is at once apparent to the visitor. Follow the tracks from the cleared parking area by the entrance into the inviting interior. Here you will enter another world of forest creatures and woodland flora beneath a natural canopy of mature trees.
Roe deer are a common sight here. Sometimes referred to as the fairies of the wood these delicate deer are browsers and nibble on choice stems as they drift undisturbed through the woodland. Muntjac deer are also present emitting a dog like bark when disturbed as they scamper off with their tail held high into the nearest cover.
Wool Wood is an ideal place in which to escape; this is a peaceful place to spend a night camping or to simply have family time away from all the hustle and bustle of modern day life where childhood pursuits of woodland dens and insect hunting can be indulged.
The purchasers of the woodland will be asked to enter into a covenant to ensure the quiet and peaceful enjoyment of adjoining woodlands and meadows.
Trees
Wildlife
As Wool Wood forms part of a much larger area of woodland it has a greater attraction for wildlife. The larger area of woodland is known to be home to otters, deer and hares. Whilst the tree canopy provides shelter for owls, buzzards and numerous other birds. If you approach the wood carefully you may be rewarded with a sighting of the resident muntjac deer.
Features
The woodland gently slopes to a seasonal stream. Hazel, silver birch and willow have filled the areas not planted with pine giving this wood a truly wild feeling.
Access, tracks and footpaths
The woodland is accessed from the highway via a good stoned farm track. From the main gate the track is a solid hard covered track to Wool Wood. There are no public footpaths through the wood ensuring privacy.
Activities
A perfect family wood, good for camping and numerous outdoor activities. Great childhood adventures could take place within this woodland.
For those seeking a tranquil retreat it could be ideal for meditation. The simple experience of being calm and quiet amongst the trees, observing nature around you whilst breathing deeply. Perhaps the ultimate post Covid remedy.
Local area and history
Wool Wood forms part of a much larger area of woodland extending to over 130 acres called Warren House Wood. The landscape forms part of a gently undulating predominantly arable agricultural area characterised by large fields with small settlements and large areas of woodland. Whilst none of the woodland is designated as Ancient woodland the Ordinance survey records of 1814 show this area had been afforested by that time.
The wood is named Wool Wood as the wool trade made this part of England both wealthy and important. It was cloth industry that made Norwich, with rich merchants paying for churches to be built in lavish styles (30 such buildings survive, more than the number remaining in London, York and Bristol combined). There is a particularly stunning medieval structure you can visit which has been tastefully converted into a restaurant, bar and cinema complex. The Museum of Norwich in Bridewell Alley is housed in an early merchant's house, but there are other examples that can be seen as you stroll around the city.
The Marriott's Way runs just north of the woodland between Norwich and Aylsham, Norfolk, England. Its total length is 24.6 miles (39.5 km). It has a mixture of surfaces; tarmac, compacted gravel, and earth and can be used on foot cycle or horseback. This gives the new owner travelling from Norwich or Aylsham a green and tranquil way of visiting their wood.
Wood maps
This wood is now sold, please do not visit the wood without the permission of the owner.
Find this wood
This wood is now sold, please do not visit the wood without the permission of the owner.
Location
OS Landranger: OS No. 238
Grid ref: TG 162 254
Nearest post code: NR11 6UN
GPS coordinates: 52.7834, 1.20571
Location map
Directions
Just south of Aylsham from the A140 head west on the B1145 (Cawston Road.) towards Cawston.
After 1 mile you pass Woodgate Nursery.
After another mile you will see a sign for Mermaid River pools and Warren House.
A wood will be on your right.
At the end of the wood turn sharp right onto a farm track.
Proceed along the farm track for 450 metres.
A double metal gate will be in front of you. Park to the wood side of the track ensuring you do not block the track.
Carefully climb over the hinged end of the gate. Or climb over the bank and follow the stone track in front of you.
Follow the stoned track to the cross roads 100 metres from the gate.
Turn right at the cross roads and head east passed three tracks on your left, after about 300 metres you will come to the wood entrance on your right.
Satnav/GPS note: the postcode NR11 6UN is for the point shown by the red dot on the location map.
How we support our buyers
Please note this wood is owned by woodlands.co.uk.
Our regional managers are often out working in our woodlands, so if you email an offer and want to be sure it has been received, please phone our manager on their mobile phone. The first offer at the stated price which is accepted, whether by phone or email, has priority.
Please take care when viewing as the great outdoors can contain unexpected hazards and woodlands are no exception. You should exercise common sense and caution, such as wearing appropriate footwear and avoiding visiting during high winds.
These particulars are for guidance only and, though believed to be correct, do not form part of any contract. Woodland Investment Management Ltd hereby give notice under section 21 of the Estate Agents Act 1979 of their interest in the land being sold.
An untouched woodland with seasonal stream offering an ideal escape from modern life.
Managed by Matt Marples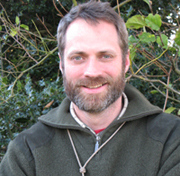 Telephone: 07979 755 118
Email: [email protected]