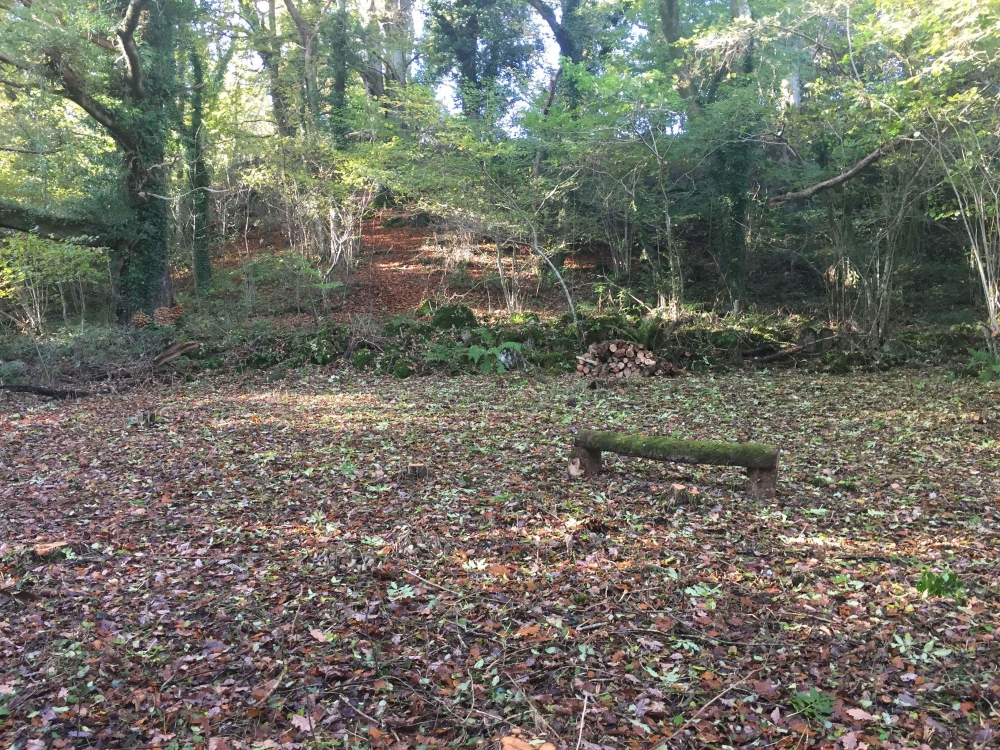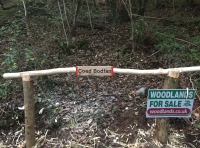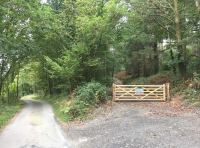 Coed Bodfan is a private and secluded broadleaf woodland situated on the side of a valley that leads down to the river Dwynant.
Parts of this wood are classed as ancient woodland, and it has had very little human intervention since the late 1800s when parts of the land were used for farming. There are still remains of old dry stones from this era of mountain farming. Since that period Coed Bodfan has been left untouched leaving the land to regenerate back into natural woodland. Woodlands that have been so untouched by woodland workers or farmers for decades are rarely seen these days.
There are many mature trees here that include oak, ash, silver birch, hazel, rowan, sycamore and holly. There is a thick understorey in places of hazel, holly and ash which are at a good age to coppice. During the months of April and May there is a think carpet of bluebells mixed with different varieties of ferns and bracken.
From the ridestop there is a meandering path going through the wood to open out onto a very secluded large flat clearing. This clearing could be an ideal area for family forestry and woodland activities. There is also the remains of an interesting old stone building on the edge of the clearing which, if cleared of vegetation would make a nice feature.
There are many water features within this woodland, ditches, natural water courses and culverts, that really become apparent after a heavy downpour of rain when the water travels down the valley to join the Dwynant river. One stream in particular towards the southern part of the wood becomes a torrent of fast flowing water that can be heard from far away.
Some of the wildlife seen and heard here include Owl, buzzard, green woodpecker, jay, wood warbler and tree creeper.
The coastal town of Barmouth is nearby for many tourist activities and local amenities.
The purchasers of the woodland will be asked to enter into a covenant to ensure the quiet and peaceful enjoyment of adjoining woodlands and meadows.