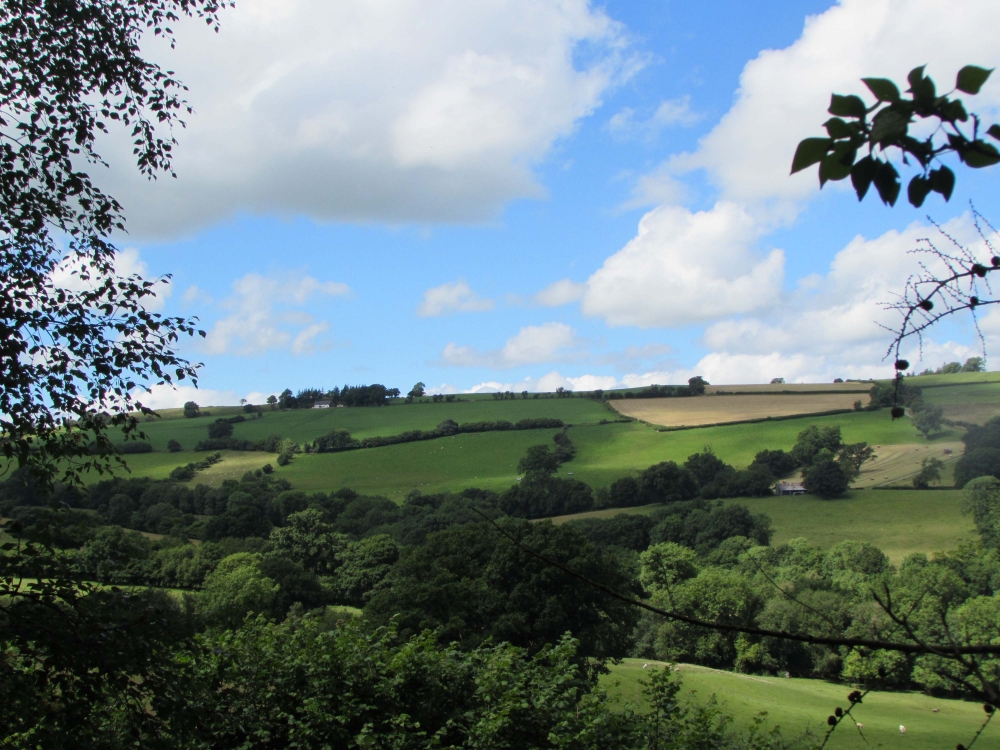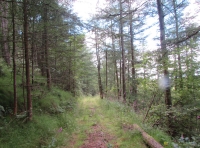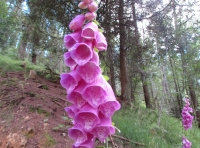 At the main entrance to Coed Broch there is a metal gate that opens onto a very large timber stacking area. The hard-standing was originally created for some timber extraction. This could be a useful area to use if the new purchaser would like to harvest some of the timber.
From the gate there is a newly reinstated forest track that leads to Coed Broch. Along the way there is mature woodland bordering both sides of the track until you reach the entrance to Coed Broch. This is identified by some posts and rails, with a routered wooden 'Coed Broch' sign on the left hand side of the track.
A short distance from there is a very large level clearing which originally was used as a quarry to get stone for the internal forest track. This large flat open space would be ideal to use as a 'base' for camping and 'woodland activities' when visiting the wood.
Coed Broch was planted with mainly larch in the mid 1950s. The trees are now impressively high and, as a result of previous thinning, well spaced which has allowed a variety of mosses and lichens to grow on the woodland floor. Combined with the autumn drop of larch needles this creates easy access on foot around the wood.
Other tree species here include Scots pine and western hemlock. There are also some broadleaf trees growing well here which include oak, beech, silver birch, hazel, holly, willow and alder.
There is an old track that meanders through the woodland just past the main clearing. From here there is a huge badger sett, some of which is still in use, while other parts are now abandoned. Other evidence of wildlife include fox, buzzard, owl, red kite, pheasant, raven and rabbit. The track then continues through the woodland.
The small town of Llanfair Caereinion which was originally built upon the remains of a Roman Fort is nearby with a welcoming and friendly community and good shops and pubs and a particularly good butchers' shop.
The market town of Welshpool, home to Powys Castle, is approximately 10 miles away, and can be reached using the Llanfair and Welshpool Light Railway.
The purchasers of the woodland will be asked to enter into a covenant to ensure the quiet and peaceful enjoyment of adjoining woodlands and meadows.