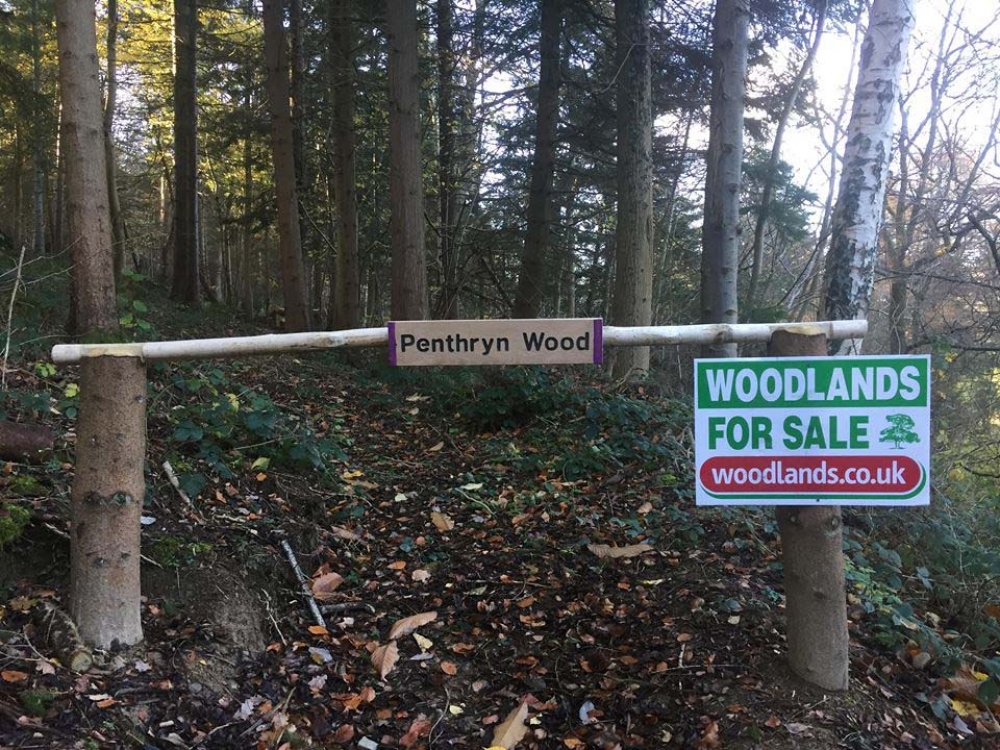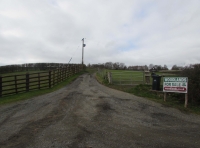 Penthryn Wood is a secluded woodland situated on the side of a valley two miles from the village of Berriew, on the beautiful Montgomery Canal, where an aqueduct takes the canal over the river Rhiw. The River Severn, and the Dolydd Hafren Nature Reserve, are just the other side of Berriew. Montgomery, Welshpool and Newtown are nearby for local amenities.
At the main gate to the woods there is a track that leads into the woodland where you will find a large communal carpark. From here there is a track that exclusively serves Penthryn Wood. The track leads through the middle of the woodland; part way along the track there is a level hard standing area which could be used as a parking area or a base for woodland activities.
From this hard standing area there is a ridestop and a short woodland path that leads to a small clearing and bench for taking in the surroundings. The clearing has been used as a camping area when visiting the woodland.
The majority of the trees that can be found here include ash, oak, sweet chestnut, beech, hazel, holly and a variety of conifer trees, making this woodland a small but diverse woodland.
During the spring the woodland floor is carpeted with snowdrops and bluebells and in the autumn there is an abundance of acorns and sweet chestnuts which could be cultivated and planted in other parts of the wood to further encourage the biodiversity. Wood anemone is also very common which is an indicator of ancient woodland, although Penthryn Wood is not officially classified as such.
There is a good stoned track leading to Penthryn Wood, and you will most likely find lots of pheasant running up and down the track; other species that have been seen and heard include red kite, buzzard, badger and many song birds.
The purchasers of the woodland will be asked to enter into a covenant to ensure the quiet and peaceful enjoyment of adjoining woodlands and meadows.