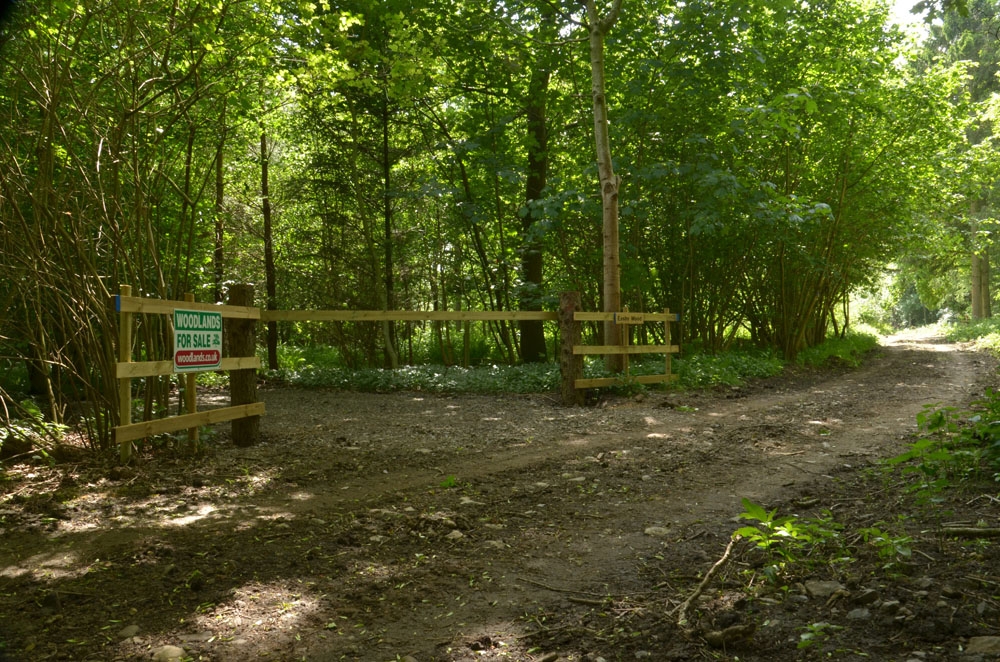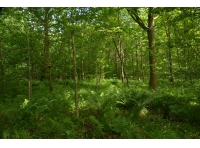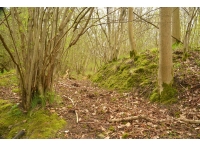 Wildlife is abundant in Easby Wood and a wander through the woodland will reveal a network of well-used paths and trails, along with tell-tale signs of which animals have been passing by. Although the evidence of tree planting is evident with occasional cherry and other hardwoods, Easby Wood has a delightfully natural feel, almost ancient.
Along the pretty stream that runs through the wood from north to south, are a number of dear leaps where hoof marks can be found. In other water-side areas of soft mud, the paw prints of fox and badger have been left behind: this would be a great location for a trail camera. The stream is a very valuable addition to Easby Wood providing a natural draw for larger mammals as well as smaller invertebrates.
There is also a great deal of birdlife in Easby Wood. Tree creepers flit from trunk to trunk, the coo-cooing of woodpigeons seems ever present and the percussive rattle of nearby woodpeckers also sounds out through the forest. Many other birds are present too, enjoying the solitude and diversity of Easby Wood.
A solid stone track gives access from the main road, all the way to the stone-surfaced ride-stop entrance. From this ride-stop, a streamside path can be reached via a short walk to the right and southwards, through an area of flourishing young oak and ash trees.
Following the stream for a couple of minutes, a bench is reached set in a small clearing. In one direction, to the west, the banks of the stream are bordered by coppiced hazel stools and lush ferns, and beyond here there is a stand of larger trees including more oak, sycamore, spruce and other softwoods, running in a broad band through the eastern part of the wood. Looking west from the bench, this northern part of the wood is more open, with some self-seeded birch and willow trees, along with some gorse, all growing beneath some tall and straight oaks.
Kiplin Hall is a striking Jacobean country house, built in 1620 as a hunting lodge for George Calvert, Secretary of State to King James I. Calvert later became the 1st Lord Baltimore, and founded the American colony of Maryland, therefore subsequently spending little time in Yorkshire. Kiplin Hall is unusual for a house of the Jacobean period in that it has domed, rather than square towers on each side of a central pavilion. Originally the lands were under ownership of Easby Abbey, hence the name Easby Wood.
The purchasers of the woodland will be asked to enter into a covenant to ensure the quiet and peaceful enjoyment of adjoining woodlands and meadows.