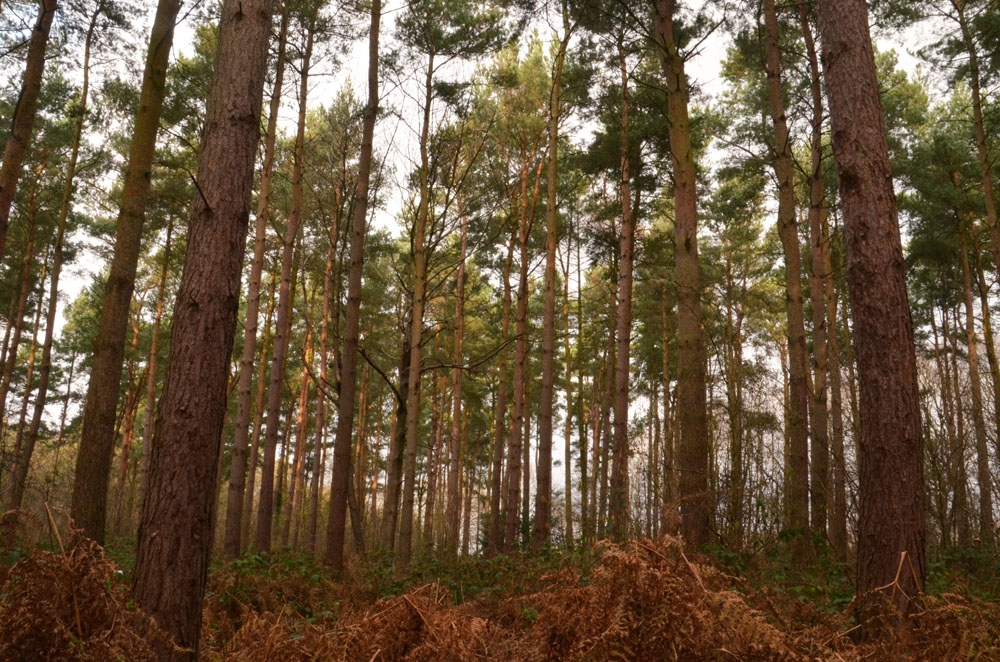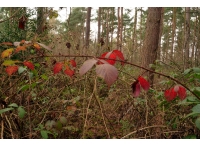 Cloaked with a deep green and fragrant canopy of tall pine trees, Far Dike Wood is situated at the top of gently sloping ground, on the edge of a larger wooded area known as Moreby Far Wood,
Far Dike Wood is entered at the north western corner of the main block, where a stone track crosses the dyke (more contemporary spelling) and a parking / turning area is conveniently located. The western boundary of the wood is formed by the main access track and the drainage feature runs parallel with the track, north to south, a few meters within the wood.
The dyke helps to isolate the wood but in a few places you can see where the deer regularly cross the water course – no great obstacle to them. Roe deer can often be seen; they like to bed down for the night among the bracken and ferns. Plenty of birdlife also makes its home here: blackbirds, robins and wrens all enjoy the cover provided by blackberry, honeysuckle, hawthorn and holly.
Adding diversity, some larch can be found amongst the pines with a scattering of experimental conifers, mainly near to the western boundary. As larch loses its needles in Winter, there are open spaces where lots of Winter sunlight filters through. South east from the entrance, a rustic bench can be found along the pathway, with views through the wood.
A permissive footpath runs along the northern edge of the wood and an ancient hedgerow can be found here that has grown out and upwards, including some very interesting old coppiced hornbeam trees, now quite large. There is a carpet of bluebells and wild garlic all around here in Spring.
To the north, Far Dike Wood also includes an additional section of wood, often known as a 'shaw' running west from the ride-stop entrance between the main track and the green pasture, grazed by sheep. This area would be a useful source of wood fuel with oak, birch, cherry, aspen, hazel and other hardwoods growing where it can be conveniently accessed.
Recourse to old maps of Escrick Estate and early Ordnance Survey maps provides evidence of drainage systems criss-crossing the area from around the mid 18th century. It is suggested that the dykes which have names such as Bridge Dike, Pallion Dike, and Homes Dike are of some considerable age, dug to improve the land for farming and forestry. The dykes meander through the landscape and some may represent the widening and deepening of small becks: they were, of course, all laboriously dug by hand.
The purchasers of the woodland will be asked to enter into a covenant to ensure the quiet and peaceful enjoyment of adjoining woodlands and meadows.