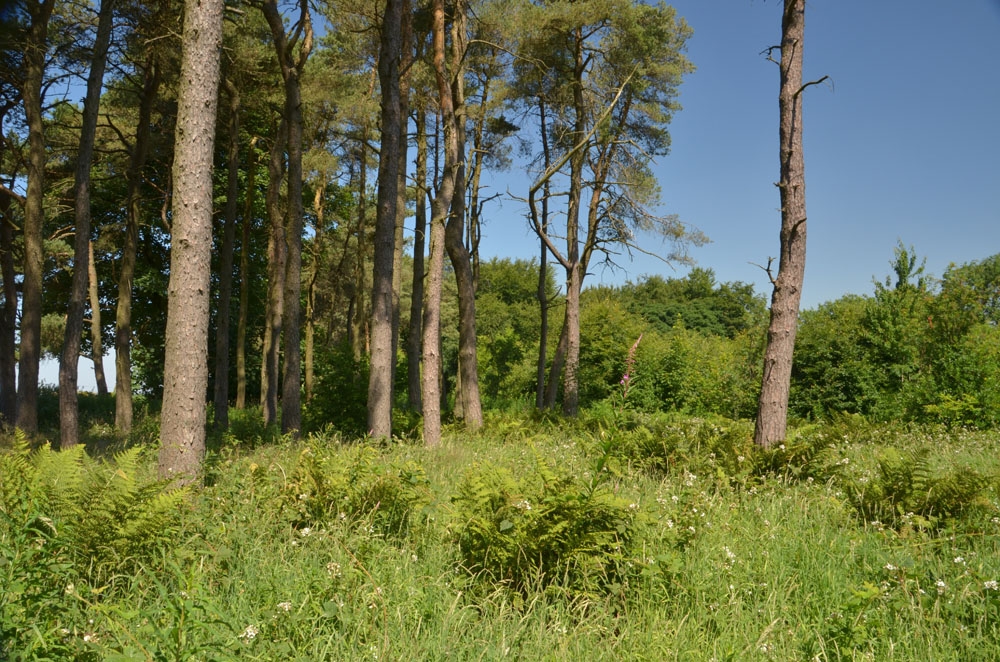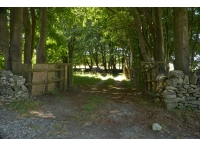 Set amongst the gently rolling hills of the southern Peak District, close to the popular towns of Buxton and Bakewell, Newhaven Plantation would be an ideal location from which to explore the local area as well as to engage in conservation activities.
The woodland extends to around four acres and is an interesting mix of mature beech, sycamore and pine along with open sunny glades and some younger planting of around 20 years old. This younger planting probably comprises around half of the wood and is a mix of native broadleaved trees which have established well and are already forming a closed canopy.
Upon arrival at the wood, a private gated entrance gives access to a solid stone track, with space to park a number of vehicles. Mown grass paths lead from this point linking all parts of the wood enabling easy access on foot, the landform is fairly level with a slight drop towards the road.
The variety of habitat types suits wildlife of all kinds but particularly notable is the butterfly life which, along with other invertebrates, inhabit the sunlit spaces and winding paths of the woodland.
A touring caravan is situated in a sunny clearing with views of both the woodland and the open countryside beyond the boundary and all of the boundaries are clearly defined by drystone walls. The caravan provides shelter and a comfortable spot to make a brew or even a useful tool store.
The Peak District holds many attractions. Close-by is the site of an annual 3 day family cycling festival - Eroica Brittannia. The festival originated in Italy as a celebration of the history, heritage and culture associated with cycling with visitors attending the weekend and ride out, many in vintage cycling attire. The organisers say, 'Riding on pre-1987 road bikes allows us to appreciate the serenity of slow travel, healthy sport and gives us the enjoyment of the beauty of magnificent places around us'.
Boundaries:
Newhaven Plantation is enclosed on all four sides by a drystone wall, a road runs outside the north eastern boundary with pasture land on on all other sides.