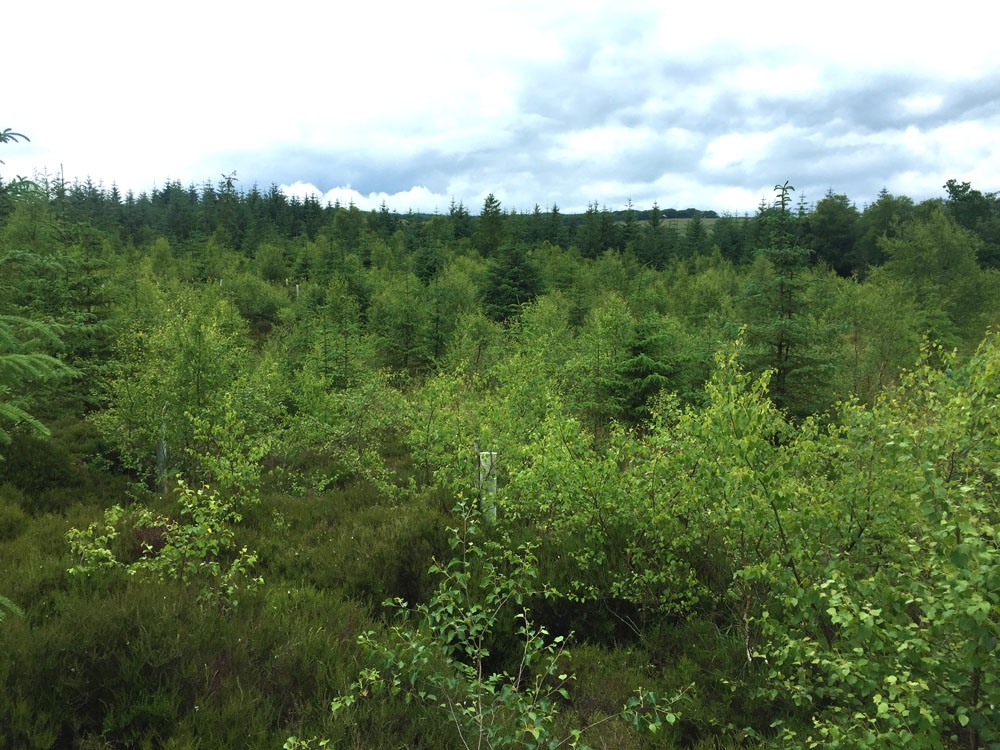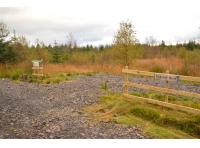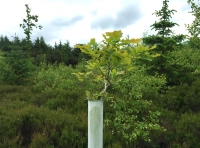 Radholme Wood is a peaceful and secluded young woodland, surrounded on all sides by more woodland of varying age and height. The Forest of Bowland, an Area of Outstanding Natural Beauty, has some very beautiful countryside and though this quiet landscape is off the usual beaten track for many tourists, excellent walking and cycling routes are plentiful.
Radholme Wood is a manageable size that would suit a buyer looking for a project wood, to shape over the coming years; the addition of further tree planting or the creation of a wildlife pond are excellent possibilities for the woodlander.
Following felling around 7 years ago, the wood was replanted with hardwood trees, protected by tubular guards. These saplings are now becoming well established and you will notice quite a number of oak and beech amongst this new generation. Beside this planting, birch and conifer trees are very successfully self setting, popping up through the springy heather that grows throughout the wood.
A solid, shared track gives vehicle access to Radholme Wood and there is a convenient timber or vehicle area just off this track. A short distance from here, a wooden bench is located where you may take in views of the wood and soak up the tranquility.
Since early times, the Forest of Bowland had its own forest courts – woodmote and swain mote. These courts were presided over by verderers and wardens who dealt with those that had broken the laws of the forest. These courts appear to have been abandoned in the 1830s when Peregrine Towneley aquired the Bowland Forest Estate. A final repeal by statute of general forest law in Britain came about in 1971, more than 900 years after its introduction by the Normans. The original Bowland Forest courts appear to have been held at Hall Hill near Radholme Laund before moving to Whitewell sometime in the 14th century.
The purchasers of the woodland will be asked to enter into a covenant to ensure the quiet and peaceful enjoyment of adjoining woodlands and meadows.
Boundaries:
The boundaries are indicated with blue markings. The eastern, western and northern boundaries are marked on posts and southern boundary follows the track.