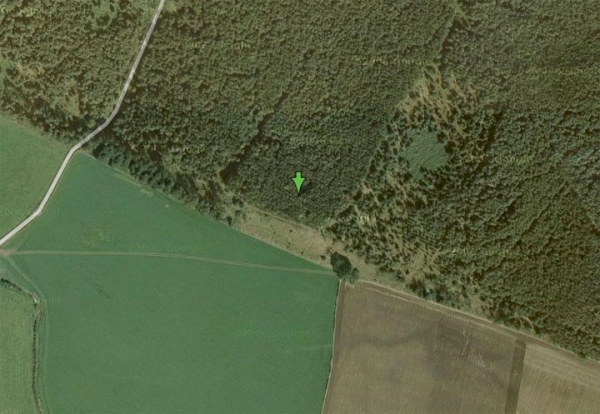 Description: Randale Wood is located close to the Heritage Coast of Cleveland a few miles to the north and the North York Moors just to the south. The wood is very near to the village of Loftus, while Staithes is easily accessed along South Town Lane, a quiet local road just to the north of the wood.
The majority of Randale Wood was planted about 25 years ago with pine and other softwoods that are thriving in the fertile soil. Amongst these planted trees are many self-set hardwoods including birch, willow and rowan that give the woodland diversity; plenty of birds and other wildlife frequent the area. Running along the southern boundary is a mature band of pine trees, that are much larger than the more recent planting. The woodland edge has a light and airy feel as well as providing great views out into the beautiful surrounding countryside. Close to the gate entrance for Randale Wood is an open grassy area with space to park, picnic and play, a great sunny spot from which to base woodland activities. Leading away from here are a number of paths that give access through the mature pines and also to the more recently planted area beyond.
The woodland floor has some interesting plants including stitchwort, wood sorrel and in places a thick covering of ferns: it is also criss-crossed with paths made by roe deer.
Randale Wood will give the new owner opportunities to watch wildlife and it is in a great location for occasional camping trips. The land also gives opportunities to carry out conservation, family forestry activities and also provide some firewood for home use.
Access to Randale Wood is from the road via a shared woodland track (ride). There is a gate with a carved name sign at the entrance.
Local information: the closest village is Loftus which has a small supermarket and a number of pubs, while further a field the coast has some spectacular cliffs and great beaches and the popular tourist destination of Staithes is only four miles away.
The purchasers of the woodland will be asked to enter into a covenant to ensure the quiet and peaceful enjoyment of adjoining woodlands and meadows.
Boundaries:
The boundaries are indicated with blue markings. The eastern boundary is marked on posts and trees, The southern boundary is marked on fence posts with farmland beyond, The western boundary is with a private track and is marked on posts and trees and the northern boundary is marked on trees and posts.