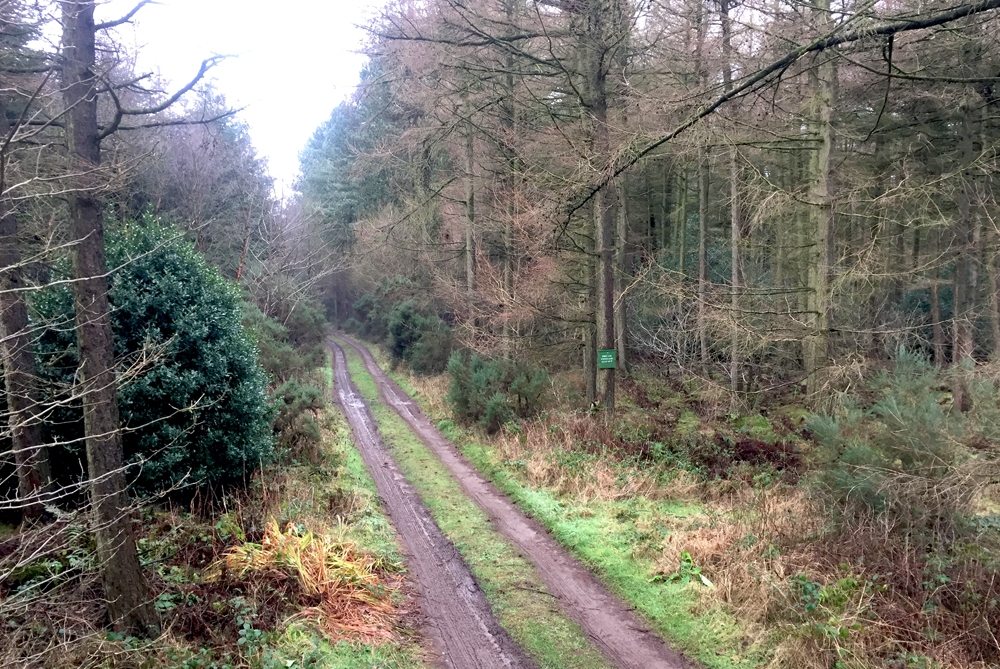 Riggs Wood is a very tranquil wood with a feeling of real calm about it. It is comprised mainly of large, mature Corsican pine and Scots pine planted in the 1950's with an understorey of birch, oak and rowan.
The deciduous tree seedlings take advantage of any new light to grow into the next generation of forest cover. Some holly crops up here and there, a popular tree with the resident bird life for the berries and evergreen cover, in fact bird life seems ever present, given away by the constant calls and song.
Having been well cared for by its current and previous owners, the wood is of high amenity value and would be ideally suited to occasional camping. Even in mid-winter there are ferns and a good mix of other woodland flora which provide excellent ground cover for a variety of wild life. Species of note include roe deer and tawny owls.
Access to the wood is provided via two gates, both marked on the plan provided, and there is a good woodland track around the perimeter.
For the practical woodland owner, Riggs Wood has much to offer, including a vehicle pull off, compost toilet, level camping pitch, fire-pit, log-store and caravan.
Located on a high ridge of land between the popular Yorkshire seaside town of Scarborough and the River Derwent valley. The area is locally known as Riggs Head, at the edge of Irton Moor. The Word Irton and Ayton are both derived of Atun, recorded in the Domesday Book and the area is steeped with history, including quite a number of scheduled ancient monuments such as tumuli scattered across the high ground.
The purchasers of the woodland will be asked to enter into a covenant to ensure the quiet and peaceful enjoyment of adjoining woodlands and meadows.