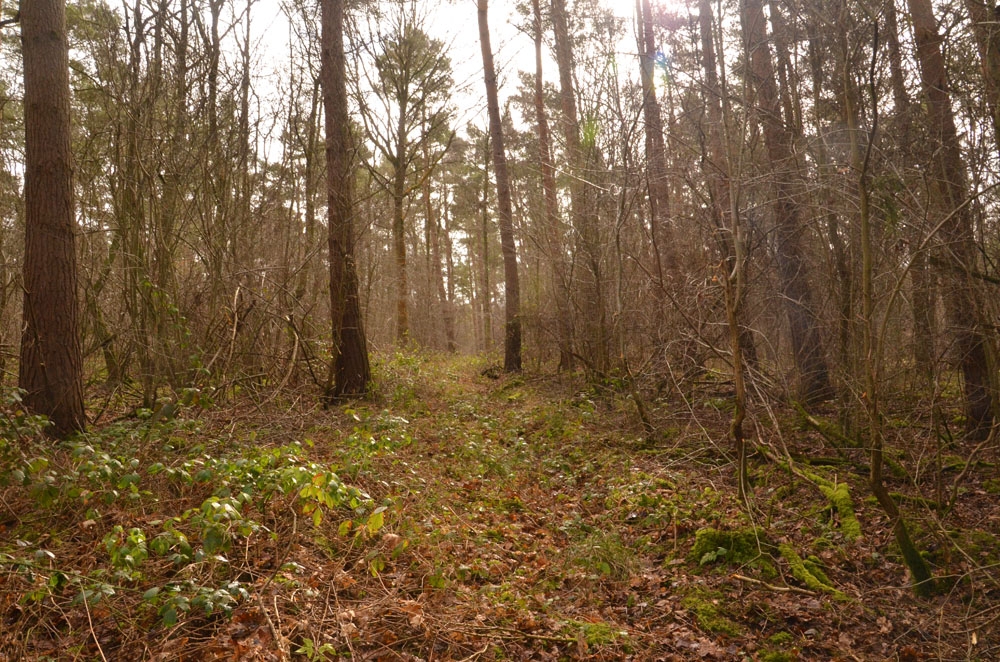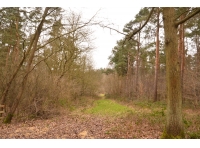 The contrast between the russet red trunks and the dark green foliage of the Scots pine in Rushcliffe Wood is striking, particularly when illuminated by low evening sunlight. Scots pines are the most common tree in much of the wood, but towards the east there are quite a number of majestic oaks among the evergreens.
During spring and early summer, the wood is alive with a crescendo of birdsong. Taking a moment to listen from the support of a rustic bench, a short distance from the ride-stop, the trained ear may pick out the calls of robins, blackbirds, great tits, blue tits, tree creepers, jays, chiff-chaffs, to name but a few and even the buzzard's mew as they soar overhead.
Rushcliffe Wood is accessed via a good internal track to the eastern boundary and the ride-stop. A path then gives access into the wood and around the old pheasant pen and self-seeded hawthorn trees: these giving berries, Autumn forage for bird life building stores for winter. To the north there is a narrow section of wild meadow around the woodland edge, full of willows and birch, which in the summertime is a great butterfly and invertebrate habitat.
Beyond this valuable meadow, a small stream forms the northern boundary. This watercourse flows year-round, except in the driest of summers and is therefore an excellent draw for resident wildlife.
Both roe deer and muntjac frequent the woodland often using regular tracks to move around – ideal if you were interested in capturing these secretive creatures on a trail-cam or camera trap.
The wood takes its name from the borough of Rushcliffe, in which it is situated. Taken from old English, Rushcliffe means "cliff where brushwood grows": from Old English "hris" - "brushwood" and "clif" - "cliff". The borough has seen numerous high placings as 'Best place to live in the United Kingdom' by the Halifax quality of life survey, which examines quality of life factors such as weather, crime rates and life expectancy and, at the time of writing, holds 13th place (lucky for some). Incidentally, the Orkney Islands took the crown.
The purchasers of the woodland will be asked to enter into a covenant to ensure the quiet and peaceful enjoyment of adjoining woodlands and meadows.