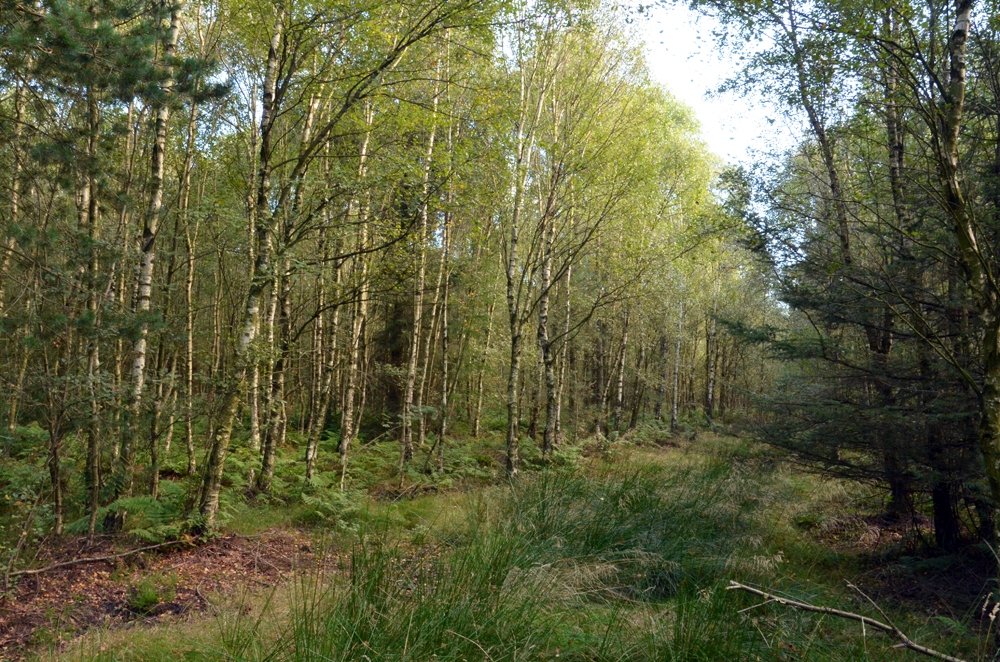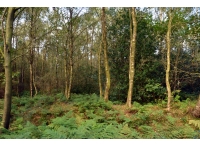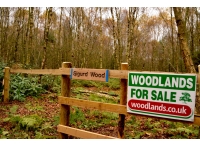 Sigurd Wood is a light and airy birch wood, located close to the picturesque Yorkshire coastal settlements of Staithes and Saltburn. The purple hue of the birch in autumn colour, mixes gently with rowan and spruce as well as some pine and larch, giving a very pleasing diversity to the woodland species.
To add to the variety, oak trees are also scattered throughout the wood and though most are relatively quite young, their acorns are already creating new seedling trees for the next generation.
At a lower level in the under story, holly bushes give some year-round cover for wildlife, along with some rhododendron; otherwise the woodland floor is quite open in nature with a carpet of ferns, wood sorrel and the occasional grassy clearing.
In the northern section of Sigurd Wood, beyond the ride-stop entrance, a rustic bench is located at the edge of a leafy glade, while further along the northern boundary, a small natural pool flanked by marram grass tussocks, holds rain water. This little water feature is almost concealed in a blanket of green moss yet provides incredibly valuable sustenance to resident wildlife and is a breeding ground for invertebrates such as dragonflies.
Occasionally deer can be seen in the wood, aided by the fact that the wood is set within a larger wooded area and signs of their presence are quite common. The vibrant birdlife, including different tit species and tawny owls, are also greatly benefitted by the greater woodland surrounding Sigurd Wood.
There is evidence of ancient settlements throughout the local area and the wood takes its name from the gallant Earl Sigurd (Siward the Dane), Earl of Northumbria, who held the manor of Loftus until his death in 1055. An important earl of 11th-century northern England, Sigurd emerged as a powerful regional strongman during the reign of Cnut ("Canute the Great", 1016–1035), the formidable Viking warrior. Sigurd subsequently rose to become sub-ruler of most of northern England and, from 1033, was in control of southern Northumbria, that is, present-day Yorkshire. Later he defeated the Scottish King, Macbeth in the Battle of Dunsinane and was immortalised in Shakespeare's play of the same name.
The purchasers of the woodland will be asked to enter into a covenant to ensure the quiet and peaceful enjoyment of adjoining woodlands and meadows.