SOLD: Smalldale Plantation
£79,500
Freehold
Peak Forest, Buxton , Derbyshire
just over 6 ½
Smalldale Plantation

Mature trees with patches of seedlings beneath.

Grasses on the woodland floor.

Plenty of seedlings growing.

View to the east.

Interesting rock outcrop

A more open area with some burrows.

Beech tree with potential nest site.

Easy access through the wood.

Entrance gate with some space to park.

Varied age structure, mature beech and sycamore, with ash and beech in the understorey.

Framed view to the north.

Path from the parking area.

A grass-covered clearing below the high canopy.

Characterful beech with hornbeam saplings establishing below.

Some ferns found at the wood.

Interesting lichen.

Rope swing.

Rowan leaves.
Description
This stand-alone woodland, set on a gentle south facing slope, comprises of widely spaced beech, sycamore and ash trees, with a scattering of younger rowan and lime. The spacing allows grasses, moss and ferns to flourish, along with seedling trees beneath the large old sculptural beeches and other well established trees.
Beech and sycamore saplings grow in dense clusters amid the lighter patches of woodland whilst ash seedlings seem to have established everywhere! Towards all four edges of the wood there is a higher concentration of younger and more shrubby growth, including some field maple and the odd coppicing favourite, hazel.
The purchasers of the woodland will be asked to enter into a covenant to ensure the quiet and peaceful enjoyment of adjoining woodlands and meadows.
Trees
Large veteran beech, sycamore and ash, with many saplings, along with field maple, rowan, lime and hazel.
Wildlife
This wooded oasis, set amongst a landscape of grassy pasture with stone walls, is a great draw for birdlife which gravitate towards Smalldale Plantation to take advantage of the cover and feeding opportunities. Aphids thrive in the sycamore trees, and in turn blue tits and other small woodland birds flock to this food source. The old trees offer nesting sites in hollows as well as roosts for bats.
Towards the eastern side of the woodland, there is an area of bracken and rough ground with a number of burrows.
Features
Mature trees.
The wood is enclosed on all sides by a stone wall.
A small rocky outcrop, dilapidated stone wall and disturbed ground of some past land use within the wood.
Views out over the surrounding Peak District landscape.
Access, tracks and footpaths
The wood is reached via Batham Gate Road between Peak Forest and Smalldale, which is shown on OS maps as a Roman road. A gate with a small parking area leads into the wood; you can head off up the slope along a pathway and the whole wood is accessible on foot.
Rights and covenants
There are no public rights of way within the wood.
The sporting and mineral rights are included in the sale.
Covenant: The wood is to be kept as woodland in perpetuity and is to be managed primarily for biodiversity. Activities that would normally be permitted under the 28 day planning rule are revoked (for example motor sports, paintballing etc.)
Activities
This is a lovely woodland to manage for wildlife, bird and bat boxes could be added to further encourage nesting and roosting. Some work could be carried out to increase the diversity of the tree and shrub species. The wood is also a great base for exploring the local area further.
Local area and history
The wood is located in the area known as the White Peak within about 6 miles of both the spa town of Buxton and the original 'Capital of the Peak', Chapel-en-le-Frith. Frith is an old-English word for forest, and this is the settlement which grew up around the church that was erected here by Foresters from the Royal Forest of the Peak in 1225.
More information on the nearby village of Peak Forest can be found here and there is a wealth of knowledge for the Peak District on the National Park website.
Wood maps
Wood map
Boundaries
There is a dry stone wall around the entire boundary with mauve markings on trees.
Find this wood
This wood is now sold, please do not visit the wood without the permission of the owner.
Location
OS Landranger: OS No. 119
Grid ref: SK 106 780
Nearest post code: SK17 8ED
GPS coordinates: 53.2998, -1.84128
Location map
Directions
The property is approximately 5.5 miles from Buxton , 6.2 miles from Chapel en le Frith and 11.6 miles from Bakewell.
Locate the A623
In Peak Forest turn south signed to Smalldale and Wormhill.
Proceed for 1 kilometer before turning right on to Batham Gate.
After 350 metres the wood is on the left.
Park in the entrance way and climb the gate to view.
How we support our buyers
Our regional managers are often out working in our woodlands, so if you email an offer and want to be sure it has been received, please phone our manager on their mobile phone. The first offer at the stated price which is accepted, whether by phone or email, has priority.
Please take care when viewing as the great outdoors can contain unexpected hazards and woodlands are no exception. You should exercise common sense and caution, such as wearing appropriate footwear and avoiding visiting during high winds.
These particulars are for guidance only and, though believed to be correct, do not form part of any contract.
A rare opportunity to own a mixed broadleaved woodland set amongst the beautiful scenery of the Peak District National Park.
Managed by Dan Watson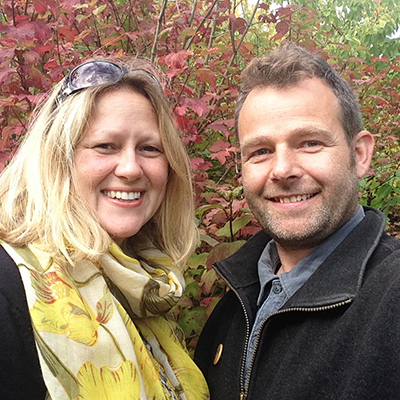 Telephone: 07970 116 515
Email: [email protected]