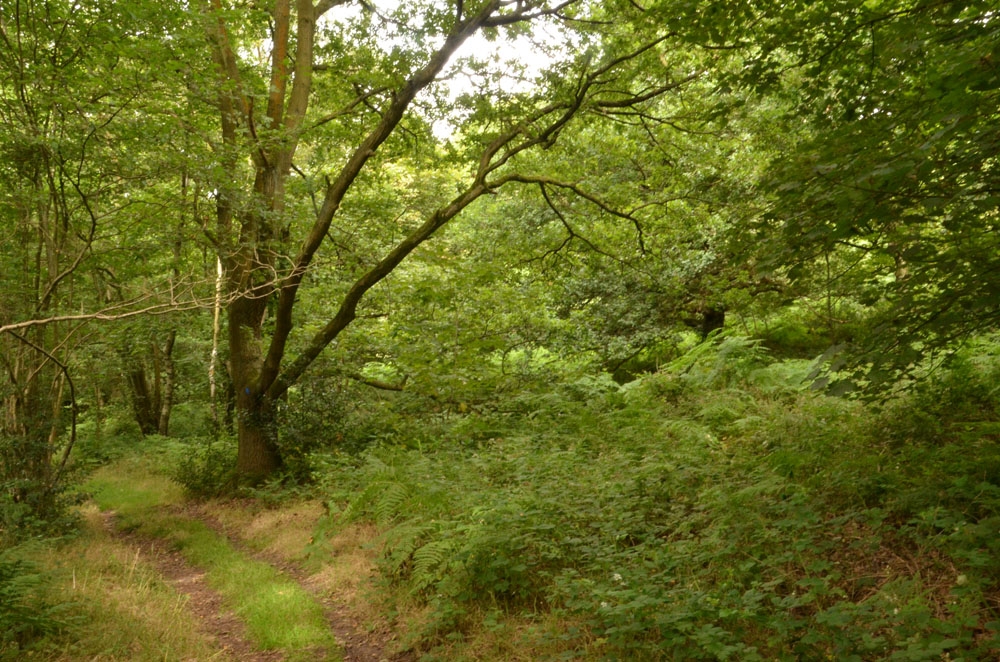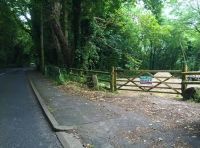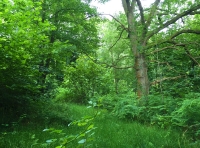 Set on a southwest facing slope with a sun catching aspect, Strutt Wood is wonderfully rich and diverse. Managed as a coppice, with standard trees above, there is a delightfully varied age structure from the high canopy down to the sunny woodland floor glades.
Bird and insect life abounds among the coppiced hazel, sycamore and alder. Adding interest, a small beck trickles through and offers potential for the creation of an increased wetland area and wildlife pond. Such conditions encourage invertebrate diversity, and so begins the start of a healthy food chain. Following the course of the beck, some larger alders grow, their roots enjoying the damp conditions. Larger sycamore and oak are dotted throughout and there is an even spread of hazel coppice. By careful coppicing and layering of the hazel, it will be possible to take advantage of some of the lighter spots to increase the amount of coppice stools. The clearings are bright sun traps with some bramble patches, whose flowers are an important food source to resident butterflies and whose fruits will sustain not just two legged foragers! Bracken and ancient ferns are also colonising these areas, providing cover for ground dwelling birdlife and deer. Also found at ground level throughout the woodland are drifts of bluebells that give a tremendous show in early spring.
Located in an enchanting glade towards the bottom of the woodland and close to the ride stop, a sinuous alder-wood bench is the ideal resting place to sit and watch woodland life with business going on all around. Wrens and other small woodland birds can be observed as they move between the small holly bushes and tangles of honeysuckle, which act as both nesting and hiding places.
Access is on foot from the entrance at the top of the woodland. Wandering down along the maintenance and access paths you will struck by the rich verdant feel; boulders are covered in a thick layer of moss and lichen giving an ancient and undisturbed feeling that permeates the woodland as a whole. Like many hill sides in the area the woodland was once quarried to supply millstones to the surrounding area and evidence of this past work can be found in the boulders throughout Strutt Wood.
Quarrying was not the only industry in the area; the wood takes its name from an early industrialist who established mills nearby, Jedediah Strutt. In 1777 he built his first mill just 4 miles away and he then went on to build a further 7 mills in Belper which increased the population of the town to 10,000, making it the second largest town in the county during the mid-nineteenth century.
The purchasers of the woodland will be asked to enter into a covenant to ensure the quiet and peaceful enjoyment of adjoining woodlands and meadows.
Boundaries:
Boundaries are marked in blue, on trees which follow the track along the northern, eastern and southern boundaries. Markings on a stone wall indicate the western boundary.