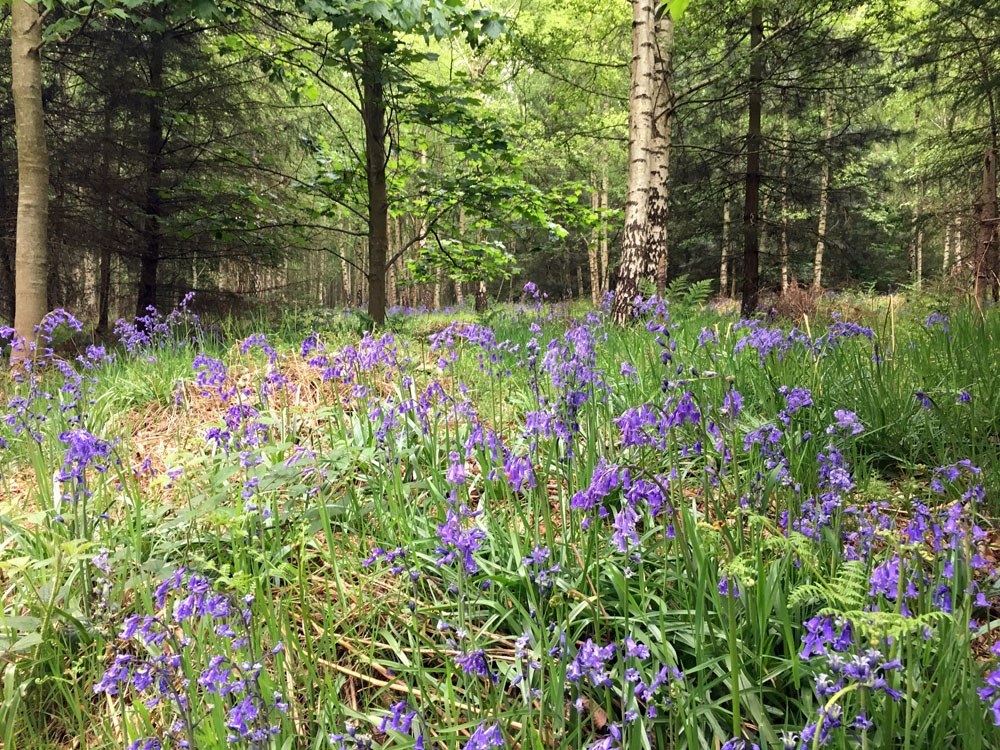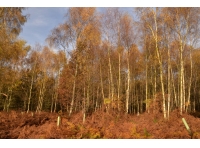 On arriving at Thack Wood the first thing to notice is the tranquillity and peace of the location. Equally dramatic is the area of large birch trees growing tall and straight beside the ride: the scene is quite monochromatic once Autumn leaves have fallen. Here and there, holly bushes give year round cover with their deep green and glossy leaves, as well as food for birds and a rustic bench can be found sheltered by one such bush.
Just beyond the ride stop entrance, quite a number of spruce and pine trees provide a good screen to the permissive path that runs parallel with the River Derwent. The wood takes its name from Mire, just across the river, probably so called because reeds beds in the washland were traditionally cut for roofing materials. Thack, of Scandinavian origin, means 'thatch'.
A prospective owner looking for a wood with plenty of sustainable wood fuel, will find a great deal of suitable timber in Thack Wood; birch makes excellent firewood. Further into Thack Wood, the birch trees are younger and have been sensitively but extensively thinned to benefit the strongest trees. Amongst these thinned trees, new trees have been planted in protective tubes, all young hardwoods such as oak, beech, rowan and cherry. Other open areas could also accommodate some additional planting or be left as sunny glades to encourage the sunlight loving ground plants to move in. The increased flora would attract many more new invertebrates that in turn would attract more small mammals and birds alike.
In the eastern corner of the wood, a number of mature oak trees grow alongside some magnificent pines with squirrel dreys nestled high up in the branches.
Other signs of wildlife include deer scrapes, where they scratch out a spot on the woodland floor as a bed, as well as the odd markings on the bark of a young tree, where the bucks have flayed their antlers. Buzzards are frequently 'mewing' overhead and towards dusk, you are quite likely to hear owls calling one another.
Nearby is the old airfield of Elvington, home to an air museum now but originally home during the Second World War to two squadrons of Free French Bomber pilots. Latterly the airfield became a relief landing ground to RAF Linton On Ouse and many RAF pilots made their first solo jet flights from here, but now the airfield is largely silent once more.
The purchasers of the woodland will be asked to enter into a covenant to ensure the quiet and peaceful enjoyment of adjoining woodlands and meadows.