SOLD: Trimdon Wood
£71,500
Freehold
near Trimdon, County Durham
almost 8 acres
Large beech in a clearing.

A patch of wild garlic.

Shared entrance gate

Footpath outside the eastern boundary.

View over neighbouring pasture land.

Trees of mixed ages including oak and ash.

Young beech trees with last year's leaves.

Sunlight beaming through the wood.

A gnarled old oak.

Some hazel coppice amongst other self-set trees.

Track close to the northern boundary.

Shared access track to Trimdon Wood.

Low lying wet area.

A couple of nice old oaks.

Space to move around amongst the trees.

The sun throwing long shadows.

A good mix of species and ages of trees.

Another burr covered oak.

Ash trunks.
Description
Trimdon Wood is a mixed native broadleaved woodland with a good age spread. Many old and characterful oak trees are growing: the oak being the corner stone supporting the wider ecology of a woodland. Some are straight and tall, while others are gnarled with fissured trunks and interesting burry growths. Among the oaks grow other species add amazing diversity too, such as ash, beech, hawthorn, alder and hazel.
All the tree species are regenerating well and self-sowing themselves, with a good density and population of young saplings ready to provide the next generation of the forest, as and when light and space allows. Patches of bramble and woodland ferns can be found here and there offering cover to wildlife, along with shrubby holly bushes.
An old hawthorn hedge grows on three sides of the wood and occasional wet areas hold water seasonally, and are a draw for wildlife.
The purchasers of the woodland will be asked to enter into a covenant to ensure the quiet and peaceful enjoyment of adjoining woodlands and meadows.
Trees
Oak woodland with ash and beech. Alder, hazel, hawthorn and holly are also dotted through.
Wildlife
Birdlife abounds in Trimdon Wood with many woodland bird species frequenting the area such as blue tits, blackbirds, chiffchaffs and robins. There are great nesting sites to be found amongst the craggy veteran oak trees with plenty of holes and deep fissures, which are also ideal for bat roosts.
It is highly likely that frogs and newts are present as there is much suitable habitat to support them. Look out for frogspawn in the wet hollows.
Features
Gently undulating ground.
Feature trees.
Clearings and glades.
Access, tracks and footpaths
A track leads from the road to the wood, where there is space to park. Access on foot is easy throughout the wood.
A public footpath runs the length of the eastern boundary and a second one runs outside the boundary of the wood on the southern edge.
Rights and covenants
The sporting rights are included in the sale.
The standard covenant applies.
Activities
Trimdon Wood would be ideal for a conservation minded owner with an interest in wildlife. It's a great place for birdwatching and the addition of bird and bat boxes could enhance its potential further.
The wetter areas could be made larger to create more of a wildlife pond.
Local area and history
Trimdon was first recorded in 1196 as Tremeldon, but there must have been an Anglo-Saxon settlement here as the name comes from the Old English 'treo-mael-dun' meaning 'hill with the wooden cross'. A church lies at the centre of the village on an earth mound.
In the 19th Century coal mining began to dominate the area. Though Trimdon Colliery closed in 1925 and Trimdon Grange Colliery in 1968, a proud mining heritage is still found in the local communities today.
Wood maps
Wood map
Boundaries
Boundarys are red with markings on trees. Northern, southern and western boundaries are with farm land and the eastern boundary is with a footpath.
Find this wood
This wood is now sold, please do not visit the wood without the permission of the owner.
Location
OS Landranger: OS No. 93
Grid ref: NZ 375 350
Nearest post code: TS29 6LS
GPS coordinates: 54.7094, -1.41584
Location map
Directions
Travelling north on the A19, exit at the A179 turn off.
At the top of the slip road turn left, sign posted to Wingate.
Take the second left off that road, sign posted to Trimdon Colliery.
In Trimdon Colliery turn left signed to Trimdon. The wood is approximately half a mile out of Trimdon Colliery on the left.
Park next to the wooden gate and walk down the track to Trimdon Wood.
How we support our buyers
Our regional managers are often out working in our woodlands, so if you email an offer and want to be sure it has been received, please phone our manager on their mobile phone. The first offer at the stated price which is accepted, whether by phone or email, has priority.
Please take care when viewing as the great outdoors can contain unexpected hazards and woodlands are no exception. You should exercise common sense and caution, such as wearing appropriate footwear and avoiding visiting during high winds.
These particulars are for guidance only and, though believed to be correct, do not form part of any contract.
A characterful, predominantly oak woodland, mixed with other native broadleaved trees, with venerable feature trees and clearings.
Managed by Dan Watson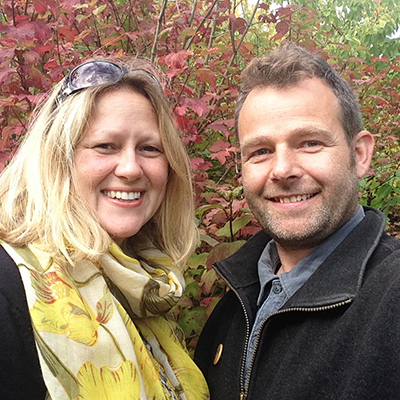 Telephone: 07970 116 515
Email: [email protected]