SOLD: Vale Wood
£75,000
Freehold
Cotgrave, near Nottingham, Nottinghamshire.
over 6 ¼ acres
Tall pines with willow and oak benieth.

View along the south western boundary.

Open and clear woodland floor beneath the pines.

Northern access track.

Ride stop entrance.

Willow poles.

Shared access track close to the north eastern boundary.

Sun filtering through the pines to bramble and hawthorn.

Hawthorn breaking into leaf.

Nice evergreen holly providing berries for wildlife in the winter.

Muntjac foot prints found in the wood.

Sycamore poles mixed with some hawthorne, tall pines above.

Corsican and Scots pine with ash regeneration on a sunny edge.

Close up of fern fronds.

Bench in a clearing.

Cosican pine canopy view.

A spreading yew tree.

Numerous fern are growing in the wood.
Description
Growing well on a gentle slope, Vale Wood is a mix of mature Scots and Corsican pine that are well spaced and straight-grown, giving a light and airy feel. The red, orange and burgundy tints to the bark of the Scots pine look lovely, particularly when illuminated by evening sunshine, and are notably different to the greyer trunked Corsican pines that have a slightly greater girth.
The pine canopy is frequented by many small woodland birds such as goldcrests, the UK's smallest bird, and several varieties of tit, as well as tree creepers and woodpeckers. Down on the woodland floor, the patchy wild rose and bramble cover is ideal for woodcock, which take off from the ground with a start when a stroller is close by.
Growing amongst the pines are many self-seeded native broadleaved trees, for example, willow, hawthorn, wych elm and elder. There are also quite a number of oak saplings and the occasional yew tree can be found. The berries provided by some of these are valuable food for wildlife. Other herbaceous plants include several species of fern, mosses and a few nettles – wonderful for butterflies but also ideal for making a healthy woodland brew of nettle tea to boost the immune system.
Ravens can often be heard 'cronking' overhead, along with the plaintive mew of buzzards that wheel about the Vale. Evidence of mammals can be found too; deer trails lead through the wood, small munjac routes tend to be through dense undergrowth, but the larger roe deer are also present too.
Access to the wood is from Laming Gap Lane via a solid stone track leading to the ride-stop entrance, where there is space to park a vehicle. A trail leads from the ride-stop to a grass-covered ride, extending along the south-western boundary.
The wood is located within the Vale of Belvoir, meaning 'beautiful view', in French. The name was used by the 11th century Norman invaders when the original Belvoir Castle was established, but the native Anglo-Saxon population was unable to pronounce such a foreign word, preferring to call it "Beaver Castle" this pronunciation is still used today. The area's most famous produce includes Stilton cheese and Melton Mowbray pork pies, both area ideal for a picnic in the woods.
The purchasers of the woodland will be asked to enter into a covenant to ensure the quiet and peaceful enjoyment of adjoining woodlands and meadows.
Wood maps
Wood map
Boundaries
Boundary markings are in mauve on fence posts along the south eastern boundary. The north western boundary, south western and north eastern boundarys are defined by tracks and markings are on trees.
Find this wood
This wood is now sold, please do not visit the wood without the permission of the owner.
Location
OS Landranger: OS No. 129
Grid ref: SK 641 328
Nearest post code: NG12 5PG
GPS coordinates: 52.8895, -1.04772
Location map
Directions
Just 10 miles from the centre of Nottingham and 20 miles north of Leicester.
Directions.
From the South:-
Travelling along the A46 turn on to the A606 signed to Nottingham.
Pass the left turn to Widmerpool.
Continue straight on through Stanton-on-the-Wolds.
Immediately after leaving Stanton-on-the-Wolds turn right into Laming Gap Lane.
From the West:-
Travelling along the M52 turn on to the A606 signed to Melton.
Go under the railway and through Tollerton.
Go straight on at the traffic lights.
Pass two left turns to Normanton.
Immediately before Stanton-on-the Wolds village sign turn left onto Laming Gap Lane.
Laming Gap Lane:-
Pass Wynnstay Cottage on the left and proceed to a sharp right hand bend.
Park in the lay-by at this point.
Cotgrave Forest is 100 metres north east along Wolds Lane.
Walk round the green entrance barrier and continue along the track (Wolds Lane), and follow the track round a sharp right hand bend and then take the lefthand downhill turn.
Continue for 100 metres Vale Wood is located to the left of the track.
How we support our buyers
Please note this wood is owned by woodlands.co.uk.
Our regional managers are often out working in our woodlands, so if you email an offer and want to be sure it has been received, please phone our manager on their mobile phone. The first offer at the stated price which is accepted, whether by phone or email, has priority.
Please take care when viewing as the great outdoors can contain unexpected hazards and woodlands are no exception. You should exercise common sense and caution, such as wearing appropriate footwear and avoiding visiting during high winds.
These particulars are for guidance only and, though believed to be correct, do not form part of any contract. Woodland Investment Management Ltd hereby give notice under section 21 of the Estate Agents Act 1979 of their interest in the land being sold.
A lovely established woodland for bird spotters and wildlife watchers, part of a larger forest and a great place to unwind.
Managed by Dan Watson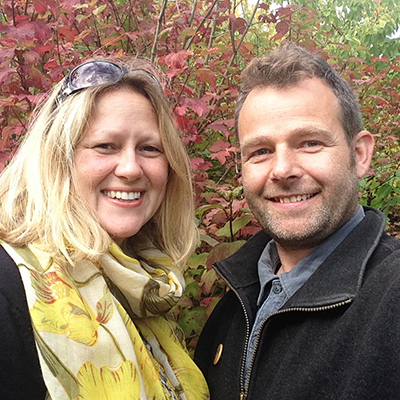 Telephone: 07970 116 515
Email: [email protected]