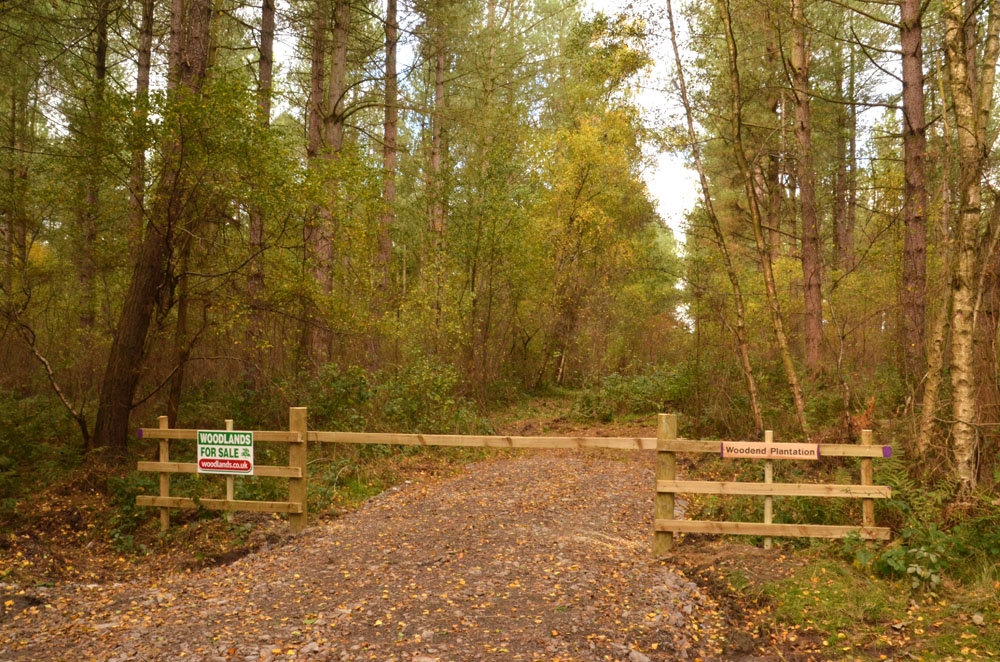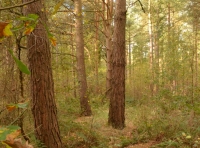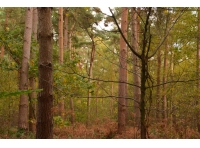 Woodend Plantation is a mixture of very well established Scots and Corsican pine, of at least 25 metres tall, offering good volumes of sizeable timber. Theses canopy trees of Woodend Plantation are planted quite wide apart and support a vibrant growth of broadleaf trees, protected in the shelter underneath. Among the coniferous trees, self-set birch, oak and sycamore are flourishing at this lower level. The woodland could easily support selective felling of the larger conifers, further encouraging deciduous tree growth and shift the growing balance and ecology in this direction.
A recently strengthened and excellent track, leads to a hardened timber stacking or vehicle turning area, where wood awaiting collection or seasoning may be stored. The excellent volume of timber within Woodend Plantation would support domestic firewood harvesting or larger timber sizes for construction or craft purposes. The stoned area may also be a good position for the siting of a forestry hut.
Towards the field boundary at the eastern edge of the wood, there are a number of very well established oaks, including some old and wonderful character trees. Perhaps these are the parent trees of the saplings growing elsewhere, with acorns sown by the resident wildlife?
In the northern section of Woodend Plantation, the pines give way to a more dense growth of birch, all quite young but useful, straight growing poles. Holly bushes are also dotted throughout the wood and patches of fern bracken and bramble can be found on the forest floor.
Sitting quietly on the oak topped bench, set in a central position within the wood, the visitor can soak in the atmosphere, listen to the breeze in the tree tops and observe long tailed tits, squawking jays and other native birdlife that make this forest their home.
The local area is steeped in history. The four pubs in the neighbouring villages of Helperby and Brafferton are the only ones remaining of some fourteen. That such a small community could support so many hostelries is not a reflection on its drinking habits, but a reminder that Brafferton and Helperby stand at what used to be the end of the navigable part of the river Swale, until the coming of the railway ended boat trade. There were also Dales pack horse trails leading to the villages, where grain and wool could be exchanged.
The purchasers of the woodland will be asked to enter into a covenant to ensure the quiet and peaceful enjoyment of adjoining woodlands and meadows.