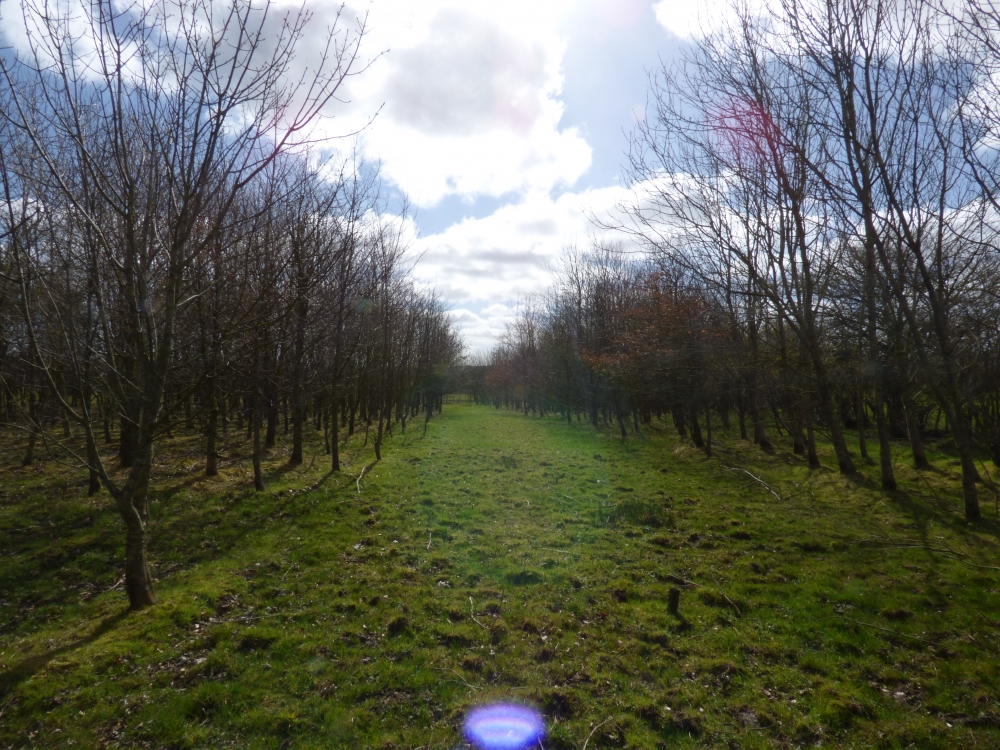 Babbithill Wood is a young deciduous woodland that has shown strong growth with a diverse mix of species. It is set in rolling countryside and is an opportunity to purchase a sizeable acreage.
There is good access off the road, though internal tracks will need attention for vehicle access to the far end of the woodland. The trees have been well tended since first planting and have grown well; they are now at the stage where some judicious thinning would be appropriate, opening up glades and providing a large sustainable amount of firewood.
The lower section of woodland is a large area providing a great deal of privacy. There is an open flat glade directly next to the stream that acts as one of the boundaries of the woodland. These woods lend themselves, subject to the necessary permissions, to the potential for eco camping or woodland enterprise whether it is a forest school or outdoor nursery. This 'stand alone' wood can be seen as a very attractive investment for any woodland entrepreneur and in this particular instance there is no covenant attached to the woodland.
The planting mix contains a vibrant mix of oak, ash, rowan, sycamore and hazel to name but a few, as well as a stand of conifer consisting of larch, sitka and Scots pine. There are a number of windblown larch that will provide an immediate source of winter firewood.
Surrounding area.
Babbithill Wood is within easy reach of both Glasgow and Edinburgh, practically equidistant between the two. There are many attractions within the vicinity, the Falkirk wheel, a rotating boat lift connecting the Forth & Clyde canal with the Union canal. Or perhaps the Antonine Wall, lesser cousin of Hadrian's wall, begun in AD 142 during the reign of the Roman emperor Antoninus Pius, it consisted of a turf rampart set on a stone foundation stretching 37 miles across central Scotland. The barrier, built from east to west, stretched between the Firth of Forth at Bo'ness and the mouth of the River Clyde at Old Kilpatrick.
There is a growing interest in hut, bothy and temporary shelter building, especially in Scotland; for those interested in erecting a hut or shelter, here is some interesting and very helpful guidance from Reforesting Scotland's Thousand Hut Campaign. Your Local Planning Authority should also be consulted.