SOLD: Blairbeg Wood
£59,500
Freehold
Drumnadrochit, Highland
nearly 5 ¾ acres
Roadsign oak trees

For sale sign

Young beech understory

Gnarly bark

Mature beech

Bracket fungi

Holly

Healthy mix of species

Dense undergrowth

Scattered paths

Drystone wall

Walled enclosure

Mature oak

Kaleidoscope of stone

Tall sentinels

Dense woodland

Solid wall

Beech and Scot's pine

Rookery amongst the canopy

Sign of woodpeckers

Extensive holly understory

Straight timber

Mature beech

Sycamore and fern

Autumnal fungi

External boundary wall

Which way boss?

Oak leaf

Mighty oak

Path through the wood

Mature trees

Roadside trees

Dense foliage

Atmospheric colours
Description
Blairbeg wood is set in the heart of Drumnadrochit, a small village on the shore of Loch Ness, a well spread out village interspersed with plenty of woodland; this is a unique opportunity to purchase one of these parcels of woodland. This small woodland is a magical place and though it is set within the village, it feels very private when stood in the centre and immersed in the trees and vibrant understory.
Blairbeg Wood is quite dense and predominantly deciduous, with mature Scot's pine dotted about adding to the appeal and, although occasionally browsed by deer, there is a vibrant understory coming through. There are some really lovely mature specimens throughout the wood which really add an impressive feel to the general atmosphere.
Towards the centre of the woodland is a substantial drystone enclosure that would make a great camping area. As well as this main section of woodland, another smaller section is included in the sale which sits directly behind the roadside monument. This is a small grassy area with three mature trees, sat within it with its own gated access.
These woods would not be suitable for housing development .
The purchasers of the woodland will be asked to enter into a covenant to ensure the quiet and peaceful enjoyment of adjoining woodlands and meadows.
There is a growing interest in hut, bothy and temporary shelter building, especially in Scotland; for those interested in erecting a hut or shelter, here is some interesting and very helpful guidance from Reforesting Scotland's Thousand Hut Campaign. Your Local Planning Authority should also be consulted.
Trees
There are some very mature trees throughout the woods of Blairbeg, from oak to beech, with an understory of emerging holly scattered throughout. It is a reminder of how prevalent holly used to be throughout the country. There is a fantastic diversity within this woodland, creating a wonderful atmosphere that will hopefully encourage someone to be its next guardian.
Wildlife
Despite being located within the village, there are a number of deer that visit the woods, probably attracted to browse within the dense cover. Red squirrels are frequent visitors too, along with a vibrant and somewhat noisy rookery high up in the canopy.
Features
The interesting drystone construction in the centre of the wood would make a great den for camping out.
Access, tracks and footpaths
There is plenty of secure parking on Kilmore Road when accessing the wood, with a number of paths through the wood.
Rights and covenants
All sporting rights are included with the woodland.
Activities
This woodland would be perfect for use as a forest school or nursery, close to local amenities and straightforward to secure with fencing if required.
Local area and history
Blairbeg Wood has been in the Mackay family since 1886, firstly a Long Lease or Tack from Seafield Estates and a Building Lease of 1886 from Caroline Ogilvy-Grant, Countess of Seafield.
The present owners grandfather William Mackay bought the wood in 1946 from Gilliett Steven and Co Ltd who in turn had bought it and other land in Glen Urquhart upon the break up of Seafield Estates in the Glen after WW2.
The smaller area of woodland, next to the monument erected in honour of Bradley Martin, is included in the sale. Bradley Martin was a wealthy socialite of the day and built Glen Urquhart Public Hall in the late 1800's. After his death in 1913 the local community erected the monument that still stands today.
Wood maps
This wood is now sold, please do not visit the wood without the permission of the owner.
Find this wood
This wood is now sold, please do not visit the wood without the permission of the owner.
Location
OS Landranger: OS No. 26
Grid ref: NH 507 295
Nearest post code: IV63 6UG
GPS coordinates: 57.3316, -4.4803
Location map
Directions
From Inverness take the A82 south towards Fort William
The wood is situated halfway through the village on the corner of Kilmore Road and the A82.
How we support our buyers
Our regional managers are often out working in our woodlands, so if you email an offer and want to be sure it has been received, please phone our manager on their mobile phone. The first offer at the stated price which is accepted, whether by phone or email, has priority.
Please take care when viewing as the great outdoors can contain unexpected hazards and woodlands are no exception. You should exercise common sense and caution, such as wearing appropriate footwear and avoiding visiting during high winds.
These particulars are for guidance only and, though believed to be correct, do not form part of any contract.
A mature deciduous woodland, nestled in the heart of the village of Drumnadrochit, on the shore of Loch Ness in the Highlands.
Managed by Torquil Varty and Rachel Bower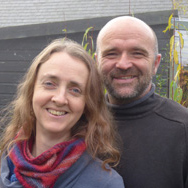 Telephone: 01307 467393
Telephone: 07803 903 203
Email: torqu[email protected]