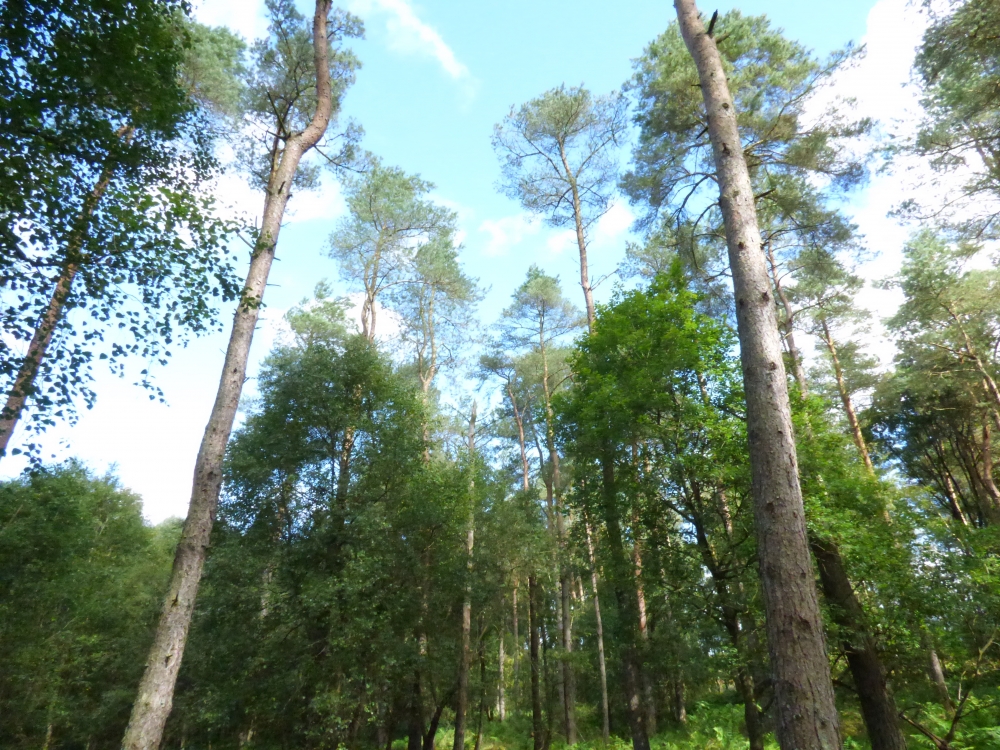 Breth Wood is located just off the B974, which in turn leads up to the Cairn o' Mount pass, at one time one of the major routes to northern Scotland. In 1057 Mac Bethad, commonly known as Macbeth, retreated up the pass to make his last stand at the battle of Lumphanan, where he was defeated and killed.
Breth Wood is a wonderful example of a sympathetically and carefully thinned Scots pine woodland. Light is able to penetrate down to the ground and has encouraged and supported a diverse mix of ground flora including the citrus flavoured wood sorrel and various mosses such as sphagnum, star and club.
A firm stone track leads up to the woods, giving very good access with a hardened timber stacking area and vehicle turning point, recessed into the wood. The woodland is open and it is very easy to move around as there are a number of forwarder tracks criss-crossing Breth Wood, evidence of the past thinning. Despite the earlier thinning, a generous but sustainable supply of firewood could be taken for use in the home. Towards the northern end of the woods, the Scots pine gives way to both juvenile and mature birch and although the land is more damp, this section is still easily passable.
At the bench in the middle of the wood it is worth stopping to catch the birdsong or watch the abundant wildlife; it is an ideal location for camping or the siting of a woodland shelter, where the woodland worker may be sheltered or take a well earned break. It is well worth a visit to soak up the lovely atmosphere of these woods.
Pitgarvie Woodlands: which Breth Wood is part of, are situated in idyllic, historic and very peaceful rural surroundings. The trees are a diverse mixture of species and ages and have been well managed. Currently, mature Scots pine, young spruce and birch are dominant, but there are significant areas of mixed broadleaves including rowan, oak and alder. Red squirrels, deer, hare, as well as lesser small mammals and birds including woodpecker, inhabit the woods. There are grants for encouraging capercaille, which occupied the area until relatively recent times.
Surrounding Area: Nearby are the tourist villages of Edzell, with its beautiful but hidden, "rocks of solitude" walk along the North Esk river, and Fettercairn with its working distillery. Slightly further afield are Glamis Castle and Lunan Bay beach and the fishing town of Montrose. Dundee and Aberdeen are each approximately 35 mins drive.
The purchasers of the woodland will be asked to enter into a covenant to ensure the quiet and peaceful enjoyment of adjoining woodlands and meadows.
There is a growing interest in hut, bothy and temporary shelter building, especially in Scotland; for those interested in erecting a hut or shelter, here is some interesting and very helpful guidance from Reforesting Scotland's Thousand Hut Campaign. Your Local Planning Authority should also be consulted.