SOLD: Bridge of Ross Wood
£65,500
Freehold
Comrie, Perthshire
about 7 acres
Sun shining in silhouette

Maturing beech

Winter shadows

House in the sky

Well spaced trees

Old oak coppice

Sphagnum moss

Birch and oak

View to the church

Towering beeches

Rocky outcrops

Winter flowering gorse

Giants footprint

Mountain views

Dominated by oaks

Sun hanging low

Snow topped peaks
Description
The history of the Bridge of Ross Wood is intertwined with the history of Comrie, as it sits at its heart. The meaning of Comrie, in Gaelic, is an amalgam of 'together' and 'running' or the place where rivers meet. The village sits on the confluence of the River Ruchil, the Lednock and the Earn and has established itself as a well to do and much sought after place to live.
The opportunity to buy such a high quality woodland so close to the centre of the village is rare and we expect it to generate a great deal of interest, therefore early viewing is recommended. There is no covenant attached to the sale of this wood.
There is a growing interest in hut, bothy and temporary shelter building, especially in Scotland; for those interested in erecting a hut or shelter, here is some interesting and very helpful guidance from Reforesting Scotland's Thousand Hut Campaign. Your Local Planning Authority should also be consulted.
Trees
There is evidence of old oak coppice, no doubt worked for as long as people have thrived by this stretch of river. It is the tannin in oak that makes it extremely resistant to insect and fungal attack, while the density of the wood gives it superior strength.
Only 1 in 10,000 acorns ever make it into a mature tree, and at times an oak forest will synchronize the production of acorns so that there is a fallow year. This is thought to starve off the mammal population that feeds off the supply of acorns. The following year there is an over production of acorns with more saplings being successful and thus bolstering the population.
Birch and veteran beech are also prolific within this woodland adding further diversity to an already well balanced wood.
Wildlife
A wood of this diversity will no doubt attract many visitors whether that is red squirrels by day or foxes and badgers at night: some well placed wildlife cameras will be able to plot the nocturnal coming and goings.
Oak are said to be a cornerstone of the diversity of a woodland with hundreds of species supported by its enduring presence.
Features
The views are spectacular out to the mountains of the Highlands, providing a great bolthole away from a busy life.
Access, tracks and footpaths
Access is off the main road, the wood is open allowing unfettered access throughout the wood.
Rights and covenants
All sporting rights are sold with the wood.
Activities
These woods will provide delights for young and old, from beautiful mountain views to exciting cycle trails up and down rocky outcrops, as well as being a perfect amenity woodland. With considerate management it will produce high quality hardwood for the domestic fire, that once properly seasoned is renowned for providing a hotter and longer lasting heat.
Local area and history
Surrounding Area
The woods are situated not far from the picturesque Loch Earn and Loch Tay and within easy reach of the Trossachs and Loch Lomond National Park. Both Perth and Stirling are within 40 minutes drive.
Wood maps
This wood is now sold, please do not visit the wood without the permission of the owner.
Find this wood
This wood is now sold, please do not visit the wood without the permission of the owner.
Location
OS Landranger: OS No. 51
Grid ref: NN 768 221
Nearest post code: PH6 2JP
GPS coordinates: 56.3759, -3.99514
Location map
Directions
Comrie is situated on the A85 between Crieff and Lochearnhead.
As you come into Comrie on the A85 from Crieff just past Deil's ( Devil's ) Cauldron take a right turn on to Monument Road.
The entrance to the wood is about 400m on your left.
How we support our buyers
Our regional managers are often out working in our woodlands, so if you email an offer and want to be sure it has been received, please phone our manager on their mobile phone. The first offer at the stated price which is accepted, whether by phone or email, has priority.
Please take care when viewing as the great outdoors can contain unexpected hazards and woodlands are no exception. You should exercise common sense and caution, such as wearing appropriate footwear and avoiding visiting during high winds.
These particulars are for guidance only and, though believed to be correct, do not form part of any contract.
A wonderful opportunity to purchase a very beautiful, ancient oak woodland in the heart of Perthshire.
Managed by Torquil Varty and Rachel Bower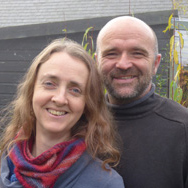 Telephone: 01307 467393
Telephone: 07803 903 203
Email: [email protected]