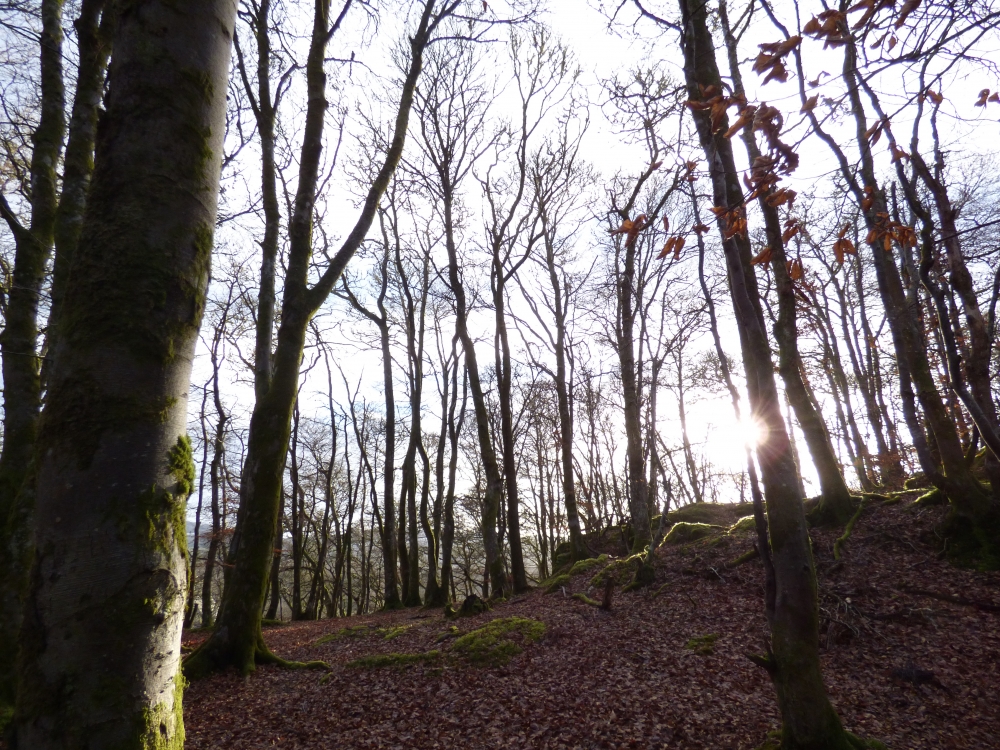 The history of the Bridge of Ross Wood is intertwined with the history of Comrie, as it sits at its heart. The meaning of Comrie in gaelic is an amalgam of 'together' and 'running' or the place where rivers meet. The village sits on the confluence of the river Ruchil, the Lednock and the Earn and has established itself as a well to do and much sought after place to live.
This woodland has a deep charm and on a sunny day evokes memories of timelessness. The dominating species are a mixture of oak, birch and beech, some of which are of great stature. This variety of the woodland tree species is a shining example of ecological diversity that will draw in and support a very wide number of woodland stalwarts such as red squirrel, deer and all manner of birdlife.
There is evidence of old oak coppice, no doubt worked for as long as people have thrived by this stretch of river. It is the tannin in oak that makes it extremely resistant to insect and fungal attack, while the density of the wood gives it superior strength.
Only 1 in 10,000 acorns ever make it into a mature tree and at times an oak forest will synchronize the production of acorns so that there is a fallow year. This is thought to starve off the mammal population that feeds off its supply. The following year there is an over production of acorns with more saplings being successful and thus bolstering the population.
These woods will provide delights for young and old, from beautiful mountain views to exciting cycle trails up and down rocky outcrops. As well as being a perfect amenity woodland with careful management, it will produce high quality hardwood firewood renowned for providing a hotter and longer lasting heat.
The opportunity to buy such a high quality woodland so close to the centre of the village will be rare indeed and we expect it to generate a great deal of interest therefore early viewing is recommended.There is no covenant attached to the sale of this wood.
Surrounding Area
The woods are situated not far from the picturesque Loch Earn and Loch Tay and within easy reach of the Trossachs and Loch Lomond National Park. Both Perth and Stirling are within 40 minutes drive.
There is a growing interest in hut, bothy and temporary shelter building, especially in Scotland; for those interested in erecting a hut or shelter, here is some interesting and very helpful guidance from Reforesting Scotland's Thousand Hut Campaign. Your Local Planning Authority should also be consulted.