SOLD: Coinnich Wood
£59,000
Freehold
Carrbridge, Aviemore, Highland
nearly 6 ¼ acres
Woodland sign

Internal track

Fine straight timber

Nature's larder

A verdant landscape

Well spaced trees

Ant colony

Canopy

A seething mass

Blaeberry understory

Lichen on bark

Blue skies

Spring emerging

Bench

Gnarly bark

Wispy lichen

Majestic pines

Entrance to the wood

Open areas
Description
Coinnich Wood is a lovely small woodland outside the popular village of Carrbridge. It sits back from the road in a secluded corner of the wider woodland and feels like a real oasis, detached from the outside world. It is a Scots pine woodland, well thinned, with a vibrant blaeberry understory occupied in parts by the Scottish wood ant. There are a number of ant nests dotted around the woods all home to upwards of 100,000 very busy ants in each nest. Time spent watching these amazing creatures is time well spent.
The land is generally flat making it straightforward and easy to get about, with a number of open areas that would be suitable for camping or some new planting. There is a gentle majesty to these woodlands and they are well worth a day out to view.
The purchasers of the woodland will be asked to enter into a covenant to ensure the quiet and peaceful enjoyment of adjoining woodlands and meadows.
There is a growing interest in hut, bothy and temporary shelter building, especially in Scotland; for those interested in erecting a hut or shelter, here is some interesting and very helpful guidance from Reforesting Scotland's Thousand Hut Campaign. Your Local Planning Authority should also be consulted.
Trees
The Scots pine is an evergreen conifer native to northern Europe. Its mature trees can grow up to 35m and can live for up to 700 years. It is exciting to think that some of these trees might be destined to live that long. The bark is a scaly orange-brown, which develops plates and fissures with age. Scots pine timber is one of the strongest softwoods available and is widely used in the construction industry and in joinery; planted close together the tree grows strong and straight.
Wildlife
Coinnich wood is a tranquil delight set within the wandering larger forest of Baddengorm, home to the largest population of capercaille in Scotland: you may've to be lucky to see one as they are notoriously elusive creatures.
The capercaillie is a spectacular large woodland grouse of old world boreal and temperate forests. It is notable for its communal displays at 'leks' in spring, where males gather to attract a mate.
The RSPB have been leading a reintroduction project, to avoid the extinction of the capercaille by building partnerships with local landowners, establishing best practice regarding the protection of habitat.
The capercaille were originally hunted to extinction in Scotland, however there is a huge population in Finland that were successfully introduced back to Scotland, though this re-introduction is sadly under threat.
Features
These woods are a wonderful place to set up camp and explore the Cairngorm National Park or the interesting Moray coastline to the north.
Access, tracks and footpaths
There is a shared access track directly off the main road that leads directly into the woodland with an area set aside for use as a timber stacking area.
Rights and covenants
All sporting rights are included with the woodland.
Activities
Woodlands are an enchanting play area for young and old and are a valuable resource for teaching the younger generation the importance of nature in an increasingly urbanised society.
Local area and history
Coinnich Wood is part of Baddengorm Forest and is situated close to the attractive highland village of Carrbridge in the Cairngorm National Park, which is well known for its mountain ranges, outdoor pursuits and diverse native wildlife. Carrbridge's most famous landmark is the old packhorse bridge, from which the village is named. The bridge, built in 1717,is the oldest stone bridge in the Highlands. Ancient Caledonian Pine Woodland sites are nearby to the north and to the south at the popular Rothiemurchus estate. Aviemore, the Spey and Speyside Way are all within 10 miles. The city of Inverness is about 30 minutes to the north.
Wood maps
Wood map
Boundaries
Boundaries are marked by red painted post tops.
Find this wood
This wood is now sold, please do not visit the wood without the permission of the owner.
Location
OS Landranger: OS No. 26
Grid ref: NH 894 236
Nearest post code: PH23 3AU
GPS coordinates: 57.2905, -3.8353
Location map
Directions
Coinnich Wood is situated approximately 1½ miles to the north west of Carrbridge village between Aviemore and Inverness.
Travelling on the A9 turn off onto the A938 heading east towards Carrbridge.
Pass under the railway bridge and after about 1 mile you will see a "Woodlands For Sale" sign on your left and adjacent padlocked double metal gates.
Please park here to the side of the gates.
Turn right through the gate and walk for about 250m and take the second track on the left.
The wood is at the end of the track.
Travelling on the A95 turn off onto the A938 heading west towards Carrbridge.
Continue on the A938 passing by Carrbridge and after about 1½ miles you will see a "Woodlands For Sale" sign on your right and adjacent padlocked double metal gates.
Please park here to the side of the gates and walk down the forest track towards the wood as detailed above.
How we support our buyers
Please note this wood is owned by woodlands.co.uk.
Our regional managers are often out working in our woodlands, so if you email an offer and want to be sure it has been received, please phone our manager on their mobile phone. The first offer at the stated price which is accepted, whether by phone or email, has priority.
Please take care when viewing as the great outdoors can contain unexpected hazards and woodlands are no exception. You should exercise common sense and caution, such as wearing appropriate footwear and avoiding visiting during high winds.
These particulars are for guidance only and, though believed to be correct, do not form part of any contract. Woodland Investment Management Ltd hereby give notice under section 21 of the Estate Agents Act 1979 of their interest in the land being sold.
A very private woodland within the Cairngorm National Park.
Managed by Torquil Varty and Rachel Bower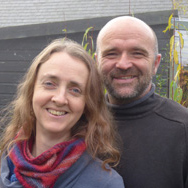 Telephone: 01307 467393
Telephone: 07803 903 203
Email: [email protected]