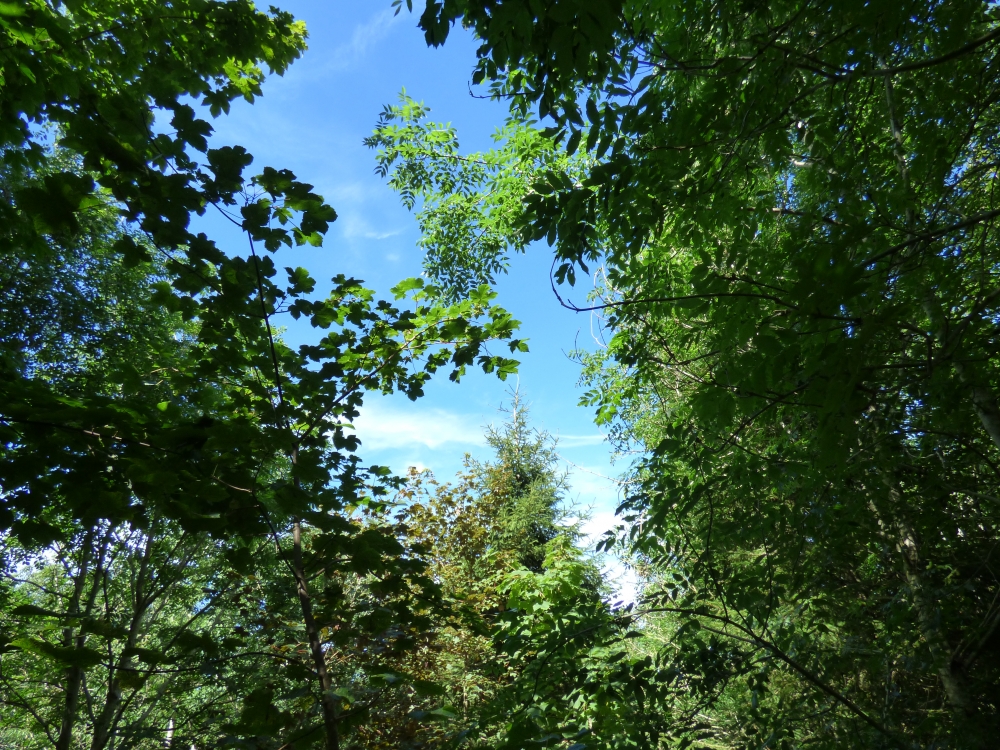 This broadleaf woodland has been planted with great care and attention, creating a diverse and attractive wood. The planting is well established and is really beginning to flourish and fill out, making this an ideal time for an owner to begin putting their own management input into the woodland. The access track has recently been re-laid with quarry stone providing easy access for all types of vehicle. A small parking area is conveniently situated just beyond the locked security gate, as well as a small area of hard-standing for each woodland where timber could be stacked awaiting transportation or seasoning.
These woods will provide the perfect backdrop for camping trips and could be seen as a cornerstone of any child's education. The variety of tree species is second to none, hawthorn and hazel dominating close to the track with oak, ash, sweet chestnut and cherry amongst many other species, planted more centrally.
Situated a little way in to the woodland in a small clearing, a double bench will make a perfect camping spot for weekends in the woods.
Surrounding area:
Dion Wood is located within 15 minutes from Dunfermline, which up until the 17th Century was the royal capital of Scotland and also located centrally for Glasgow, Edinburgh and Stirling. Fife, bounded to the north by the Firth of Tay and to the south by the Firth of Forth, is a natural peninsula where political boundaries have changed little over the ages. Legend has it that the Pictish realm was divided into seven sub-kingdoms or provinces, one of which went on to become Fife.
To the north beyond the hill and woods is Commerce Park, an old WW2 supply depot for the naval bases at Rossyth, now converted mainly for use by local business and also home to Scotland's Vintage Bus Museum.
The purchasers of the woodland will be asked to enter into a covenant to ensure the quiet and peaceful enjoyment of adjoining woodlands and meadows.
There is a growing interest in hut, bothy and temporary shelter building, especially in Scotland; for those interested in erecting a hut or shelter, here is some interesting and very helpful guidance from Reforesting Scotland's Thousand Hut Campaign. Your Local Planning Authority should also be consulted.