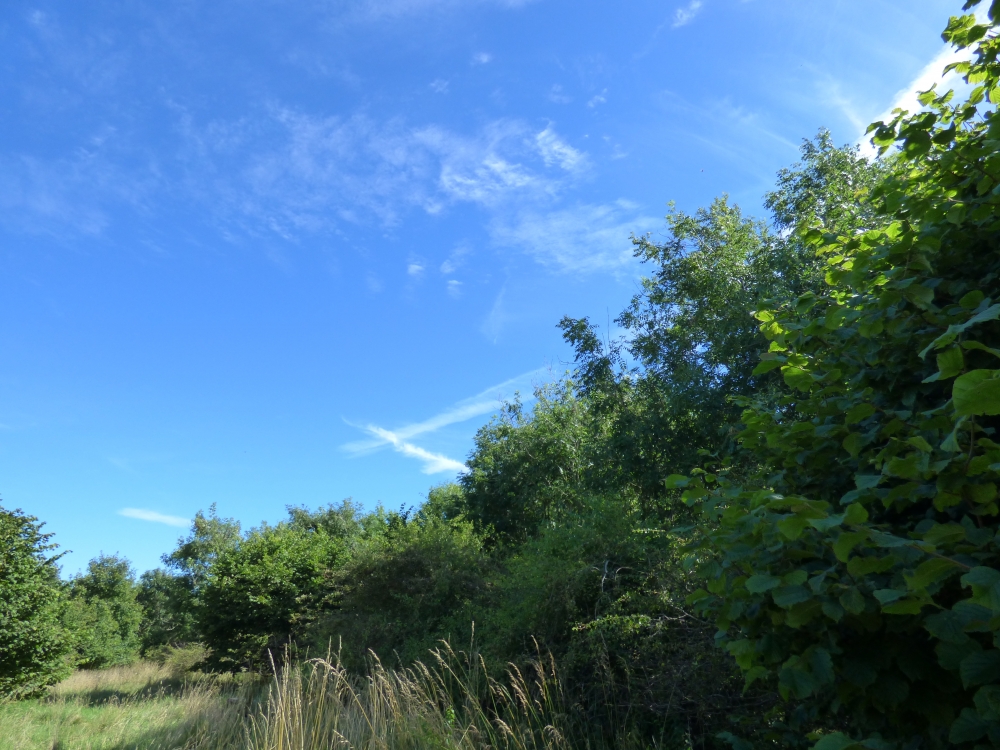 There is a light and airy feel to Dub Wood as the original planting was thoughtfully planned and carried out and has been well tended to this age: it also sits slightly higher than its surroundings giving a pleasant feeling of elevation. The wider woodland of Balmule comprises of some 70 acres of mixed deciduous trees planted about 20 years ago and the diversity of species is impressive providing a broad appeal: perhaps hazelnuts and sloes for the forager's larder as well as a valuable source of domestic winter fuel.
The wood is of an age where selective thinning will now allow specimen trees to not only flourish without competition but to further develop into very fine shapes for future. While the whole woodland has prospered on fertile soils, growth of the ash has been particularly robust and as it can be burnt green, it is of particular value as firewood. Added to the wide number of species present are hornbeam, alder, cherry trees and many young oak as well as chestnut, beech and the odd willow: a very impressive tally of diversity.
These woods are the perfect stage for educating children in the rich variety of British woodlands, whether it is your children, friends children or grand-children, never has there been a more important time to introduce the next generation to the great outdoors. A modest program of selective thinning would not only reward with firewood, but the glades created could be planted with fruit trees for the two legged forager or sown with wild flowers to enhance the invertebrate diversity. The track to the north has been completely strengthened and resurfaced from the public highway with quarry stone, adding greatly to the value of the woodland and ease of access in all weather.
With a bit of detective work it is possible to make out the various animal trails, deer prints have been spotted though there is no sign of deer grazing the trees. Birdlife is truly abundant and the birdsong adds to the atmosphere of these lovely woods.
Surrounding area:
Dub Wood is located within 15 minutes from Dunfermline, which up until the 17th Century was the royal capital of Scotland and centrally located for Glasgow , Edinburgh and Stirling. Fife, bounded to the north by the Firth of Tay and to the south by the Firth of Forth, is a natural peninsula where political boundaries have changed little over the ages. Legend has it that the Pictish realm was divided into seven sub-kingdoms or provinces, one of which went on to become Fife.
To the north beyond the hill and woods is Commerce Park, an old WW2 supply depot for the naval base at Rosyth, now converted mainly for use by local business and also home to Scotland's Vintage Bus Museum.
The purchasers of the woodland will be asked to enter into a covenant to ensure the quiet and peaceful enjoyment of adjoining woodlands and meadows.
There is a growing interest in hut, bothy and temporary shelter building, especially in Scotland; for those interested in erecting a hut or shelter, here is some interesting and very helpful guidance from Reforesting Scotland's Thousand Hut Campaign. Your Local Planning Authority should also be consulted.