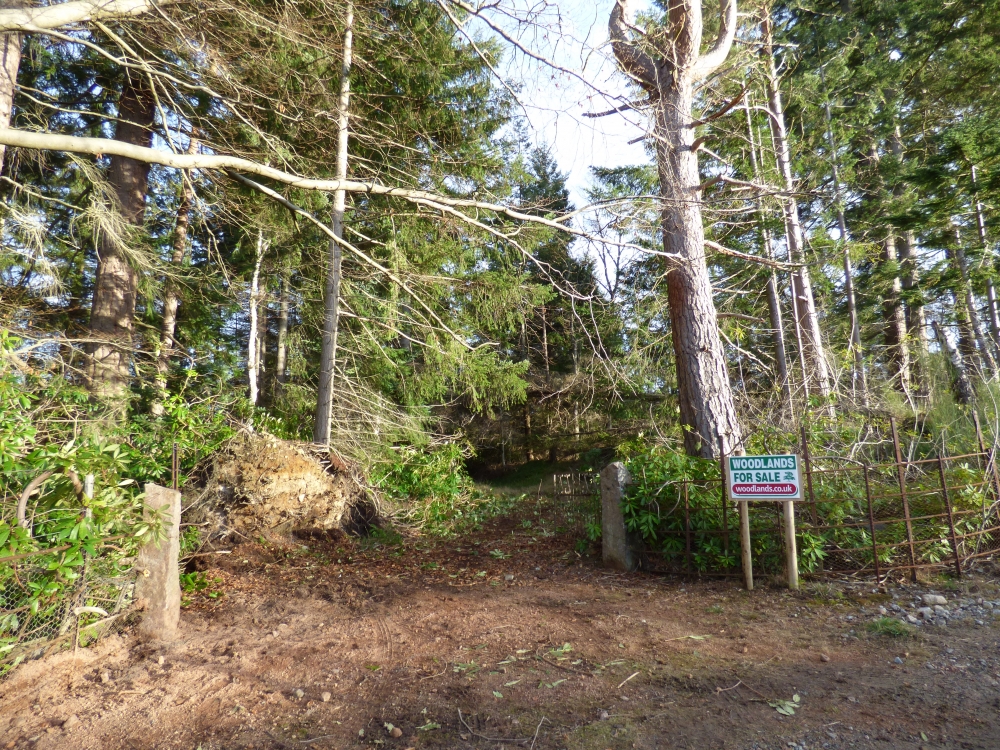 Firmounth Wood is set just inside the Cairngorm National Park a few miles from the picturesque town of Aboyne in what is known as Royal Deeside.
The name Firmounth is quite historic, in Gaelic it is Am Monadh Giuthais and means "the moor of the pine". The "mounth", relates to the 14 passes used by travellers to cross from north to south through the Grampian and Cairngorm mountains. Firmounth road was one of two ancient highways linking Glen Esk in Angus with Deeside in Aberdeenshire. Dating from the 13th century, they were busy trade routes in their day; nowadays it is the tourist trade that fills the roads from spring to autumn.
These woods lend themselves, subject to the necessary permissions, to the potential for eco camping or woodland enterprise whether it is a forest school or outdoor nursery. This 'stand alone' wood can be seen as a very attractive investment for any woodland entrepreneur and in this particular instance there is no covenant attached to the woodland.
Its prime location within Royal Deeside will make this woodland a popular choice for any discerning woodlander. The wood lies a few hundred metres off Firmounth Road and benefits from exceptional vehicular access up to the entrance.
There is a real sense of hidden treasure within this woodland, it is open and airy with changes in topography that entice and invite exploration: the diversity of species of both tree and ground flora is striking.
There are some mighty specimens of pine and red woods, harking back to the glory days of Victorian explorers, who brought back exotic species, setting up arboretums in estates all over Scotland. Complimenting these giants are the pioneer species of birch, willow and mountain ash.
A stream bisects the wood along with a central pond and further wetland areas: a deer fence encloses the pond. These wetland area provide an essential link within the woodland ecosystem attracting insects and small animals. Red squirrels are thriving in this area too, as well as a number of visiting deer.
There are a number of natural clearings that lend themselves as beautiful sites for woodland lodges or as summer time camping areas, without disturbing the tranquil atmosphere of the wood.
As well as being within easy reach of Aberdeen the wood is extremely well situated to explore the nearby towns of Braemar, Banchory and further afield through the national park in the direction of Aviemore, popular with walkers and mountaineers alike. These woods are well worth a day out to visit.
There is a growing interest in hut, bothy and temporary shelter building, especially in Scotland; for those interested in erecting a hut or shelter, here is some interesting and very helpful guidance from Reforesting Scotland's Thousand Hut Campaign. Your Local Planning Authority should also be consulted.