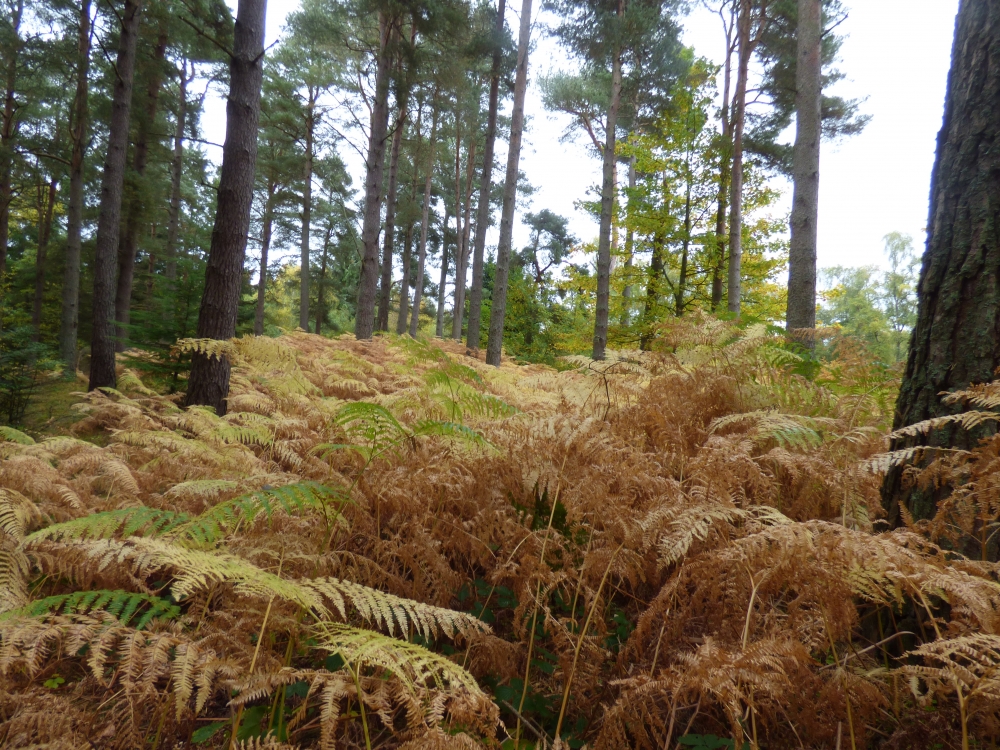 Highland Bank is a lovely little wood that though small in size, has great diversity within it. The most dominant feature is the mature Scots pine that stands upon a high raise. This is the perfect spot to sit awhile and admire the surroundings. The woodland at Millbank is truly delightful as can be seen in this hidden corner.
The majority of the woodland sitting slightly lower, is more damp, with predominantly birch and willow providing a tree canopy. As with any area where moisture is retained, there feels like an explosion of diversity with an incredibly rich understory with a profusion of wildflowers in season, such as cowslip, foxglove and honeysuckle. Towards the end of summer wild mint proliferates providing an olfactory experience whilst walking through the woods.
Bounded by two streams that connect the woodland is a magnet for any local wildlife both large and small. Birch trees will provide a sustainable source of firewood, as will the beech situated closer to the adjoining houses.
Access to the wood is exceptionally good, with the tracks having been recently and substantially strengthened with excellent local stone and will be maintenance free for many years to come. Given the convenience of easy access from Aberdeen, these woods have attracted a great deal of interest and attention and early viewing is advised.
The surrounding area is steeped in history with the close proximity of Castle Fraser and Cluny Castle, both fine examples of 16th century architecture, though the core of Castle Fraser dates back to the 1450s. Craigievar Castle in nearby Alford, a pink castle supposedly the inspiration for Walt Disney, is another local attraction as well as the Loch of Skene: the loch supports concentrations of wildfowl in autumn and winter in particular greylag geese, goldeneye ducks and pink-footed geese.
The purchasers of the woodland will be asked to enter into a covenant to ensure the quiet and peaceful enjoyment of adjoining woodlands and meadows.
There is a growing interest in hut, bothy and temporary shelter building, especially in Scotland; for those interested in erecting a hut or shelter, here is some interesting and very helpful guidance from Reforesting Scotland's Thousand Hut Campaign. Your Local Planning Authority should also be consulted.