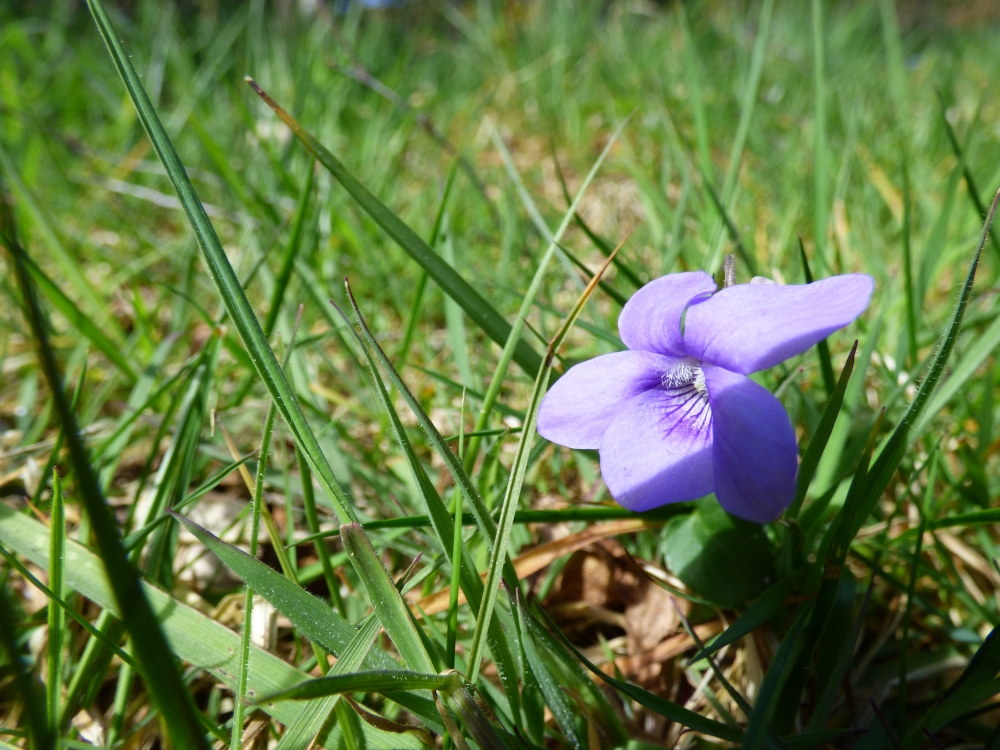 Lakyle Wood is a gem of established woodland set in the beautiful landscape of north Fife. The entrance is through a wooden gate, set back slightly from the main track, that has recently been strengthened and dressed with fresh stone and leads to its own space to park or stack timber awaiting collection or seasoning.
The wood sits on a gentle slope with far reaching views in all directions; at the top of the hill there is a bench to sit on, contemplate and soak in the peaceful atmosphere. The hillside is carpeted with majestic Scots pine, well spaced and allowing light to reach the ground. The wide spacing promotes a diverse understory, benefiting from the sunlight reaching the floor and encouraging growth while also allowing the woodlander easy access throughout the wood.
All along the eastern boundary is an open area, probably a fire break, that is home to a large thicket of gorse and broom providing a riot of yellow in spring and summer and early forage for bees and other insects. It is also a sheltered environment and home to a wide range of wild flowers. This variety is fundamental in adding to the ecological richness contained within Lakyle Wood. The diversity of flora is reflected in the bird species too: birdsong is abundant and varied. Also within the woodland are the iconic woodland inhabitants, our native red squirrels, with fox and deer also known to frequent the woods.
As one drops further down the woodland there is a variation in tree species with more rowan, birch and sycamore. Very little management is required here apart from the odd windblown tree waiting to warm a house in winter.
There is a real sense of peacefulness to the woods at Ayton Hill and it is well worth a trip out on a sunny day in any season, as with each changing season new delights unfold in the woods.
Access: There is a full right of access over a shared private road leading up the hill for about 1 mile after turning off the A913, and along shared forest tracks (shown green on the detailed maps) extending to the end of the wood's southeast boundary.
Sporting Rights: These are fully owned and included with the land.
Surrounding area: Lakyle Wood is situated in north Fife on the old Ayton Estate at the middle of the Ayton Hill woods. The rural area, rolling hills and abundance of semi-natural ancient woodland makes this part of Fife particularly attractive to wild fauna and flora including red squirrel, roe deer, bluebells, primroses and wood anemones. The highest hill in northeast Fife is Norman's Law (part of the Ochil Hills) with a commanding 360° vantage point. This is the site of an Iron Age fort which is only a short walk from the woodland. Newburgh and Cupar are about 7 miles away with St. Andrews, Dundee and Perth all under 30 minutes drive. Edinburgh and Stirling are just over 60 minutes drive away.
The purchasers of the woodland will be asked to enter into a covenant to ensure the quiet and peaceful enjoyment of adjoining woodlands and meadows.
There is a growing interest in hut, bothy and temporary shelter building, especially in Scotland; for those interested in erecting a hut or shelter, here is some interesting and very helpful guidance from Reforesting Scotland's Thousand Hut Campaign. Your Local Planning Authority should also be consulted.