SOLD: Suil Wood
£55,000
Freehold
Drumtassie, Avonbridge, West Lothian
nearly 6 ½ acres.
Main road

Gate to wood

Woodland sign

Open area

Bench

Ferns in the understory

Sun streaming in

Meadow wayleave

Plenty of options for planting

Mixture of conifer and deciduous

Camping spot

Stream

Green landscape

Strong growth

Marsh marigold

Plenty of places to camp
Description
Suil Wood is a real gem of a woodland set in the rolling countryside of West Lothian, a part of a greater piece of woodland at Drumtassie. The woods here have proved to be extremely popular and for good reason.
Access is directly off a quiet public road with a section of hardstanding to facilitate safe off road turning and timber stacking. The woodland is ex forestry commission land with a unique planting scheme of mixed species, providing a backdrop of real diversity. The trees are of an age where judicious thinning will provide an enviable supply of sustainable firewood.
The land is bisected by two gas wayleaves that have become a haven for wildflowers, that in turn will attract an array of insects and birds. With the already established meadow like nature of these areas, they could be further enhanced to increase the wold flower diversity. No trees have been planted along the wayleave, though there are no restrictions on future planting, the only restriction is a 'no dig' with heavy plant, close to the gas line.
Along the northern boundary is a lovely and fast running stream that is a magnet for all manner of small mammals, as well as providing the perfect spot to sit, ponder and take in the tranquility of the landscape. The woodland extends beyond the burn in places, where it has meandered over the ages. The presence of a good water feature such as this burn, is a rare and valuable commodity within a woodland, and is a notable positive attribute.
At well over 6 acres this is a sizeable woodland that will provide great scope for any number of woodland activities for kids and adults, with plenty of room for camping for family and friends, and with plenty of hidden spots for den making. Early viewing is advisable.
Surrounding Area:
The woods at Drumtassie lie closest to the small village of Avonbridge, its Gaelic name being Drochaid Abhainne quite literally 'bridge of the river'. Early history suggests that the river was forded here by cattle drovers coming south and later the village was home to a brickworks and a small open cast mine. Further afield lies the small town of Armadale another mining town with the land being rich in coal and ironstone.
The woods are within easy reach of Stirling, Glasgow and Edinburgh and lie within the county of West Lothian.
The purchasers of the woodland will be asked to enter into a covenant to ensure the quiet and peaceful enjoyment of adjoining woodlands and meadows.
There is a growing interest in hut, bothy and temporary shelter building, especially in Scotland; for those interested in erecting a hut or shelter, here is some interesting and very helpful guidance from Reforesting Scotland's Thousand Hut Campaign. Your Local Planning Authority should also be consulted.
Wood maps
Wood map
Boundaries
Boundaries are marked by red painted post tops on the two wooded sides, with the road on another and the stream and far fence line the last.
Find this wood
This wood is now sold, please do not visit the wood without the permission of the owner.
Location
OS Landranger: OS No. 65
Grid ref: NS 904 708
Nearest post code: FK1 2JS
GPS coordinates: 55.9179, -3.75305
Location map
Directions
From Edinburgh come off at junction 4 on the M9
Take the A801
Take the B825 towards Avonbridge.
As you come down into Avonbridge turn left.
Continue through Avonbridge past the Slamannan Road rising up a small incline and then take the next right hand turn.
Continue following signs to Drumtassie fishery and take the next right hand turn.
After about 1 mile you will see Suil Wood on your right.
If you have reached a large Woodlands for sale sign on your left then you have come slightly too far.
How we support our buyers
Please note this wood is owned by woodlands.co.uk.
Our regional managers are often out working in our woodlands, so if you email an offer and want to be sure it has been received, please phone our manager on their mobile phone. The first offer at the stated price which is accepted, whether by phone or email, has priority.
Please take care when viewing as the great outdoors can contain unexpected hazards and woodlands are no exception. You should exercise common sense and caution, such as wearing appropriate footwear and avoiding visiting during high winds.
These particulars are for guidance only and, though believed to be correct, do not form part of any contract. Woodland Investment Management Ltd hereby give notice under section 21 of the Estate Agents Act 1979 of their interest in the land being sold.
A stunning young woodland in West Lothian, easily accessible from Stirling, Edinburgh and Glasgow.
Managed by Torquil Varty and Rachel Bower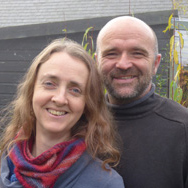 Telephone: 01307 467393
Telephone: 07803 903 203
Email: [email protected]