SOLD: Torradan Wood
£55,000
Freehold
Gartocharn, Drymen, Stirlingshire
just under 7 acres
centre of the wood

lane to the woods

Torradan Wood

hills in the distance

internal track

rolling clouds

butterfly and bumblebee

rowan, birch and rhododendron

summer colour

butterfly

skyline

rowan berries

forest of green

fungi

pine reaching up

sphagnum
Description
Torradan Wood lies close to Loch Lomond and is part of a wider wood known as Finnery Woodland. Being close and easily accessible from Glasgow, it will prove popular with those wanting to escape the hustle and bustle of the city.
People have been living around the shores of Loch Lomond for several thousand years and by the 3rd century AD the Loch Lomond area had become the junction between three significant kingdoms; Pictland to the east, Strathclyde to the south and Dalriata to the north west. Clach Nam Breatann, "the stone of the Britons", marked this junction and still stands today in Glen Falloch.
Nowadays the three kingdoms have been lost to the mists of time and in its place there is an influx of tourists using Loch Lomond as the gateway to the Highlands. Despite the passage of modern times, the area has managed to retain a reputation as a profoundly spiritual destination.
The woodlands have a beautiful feel to them; walking around them in late summer the wood is alive with butterflies and dragonflies. The woodland in general is quite flat and is easy to move around in and is of just a young enough age that it will respond well to shaping and management by a new owner. The trees are well established but of a manageable size to thin, without leaving empty spaces or impacting too greatly. The internal track sits on top of a good bed of stone and will stand up to the test of time and there is also a section of hardstanding at the entrance to Torradan Wood. This is suitable for timber stacking prior to collection, turning vehicles or the siting of a woodland shelter or store, perhaps a rural retreat.
The original plantation was harvested some time ago and since then nature has been allowed to take its natural course. The lack of interference has benefitted the woodland diversity, creating an incredibly wild feeling in the growth and regeneration. As with most woodland, the pioneer species such as birch has set the pace, interspersed with western hemlock, black pine, rowan and willow. Adding to the generally wild and remote feel and depth of micro-systems within Torradan Wood, a small burn also threads its tranquil way through the woodland. Water features within woodland are especially valuable by helping to encourage a wide range of invertebrates to visit and thus support larger wildlife too.
Black pine is also known as Austrian pine or Corsican pine: it is a very tolerant tree and can resist heat, drought, salt and even snow and ice. As with Scots pine, the grain runs true and straight and it is very hard making it ideal for construction projects within the wood.
Surrounding Area
Stirling with its beautiful castle is just a 30 minute drive away with direct links from there across to Edinburgh.
The purchasers of the woodland will be asked to enter into a covenant to ensure the quiet and peaceful enjoyment of adjoining woodlands and meadows.
There is a growing interest in hut, bothy and temporary shelter building, especially in Scotland; for those interested in erecting a hut or shelter, here is some interesting and very helpful guidance from Reforesting Scotland's Thousand Hut Campaign. Your Local Planning Authority should also be consulted.
Wood maps
Wood map
Boundaries
Boundaries are marked by turquoise painted post tops and by a stock fence on the western boundary.
Find this wood
This wood is now sold, please do not visit the wood without the permission of the owner.
Location
OS Landranger: OS No. 56
Grid ref: NS 440 848
Nearest post code: G83 8SA
GPS coordinates: 56.031, -4.504
Location map
Directions
From Glasgow:
Take the A82 north.
Turn right onto the A811 in the direction of Drymen.
At the village of Gartocham turn right onto School Road.
Turn left onto Auchincarroch Road.
Turn left onto Finnery Road.
The entrance will be on your left. There is a small woodlands for sale sign attached to the fence. On the other side of the driveway is the nameplate Greystonelea.
Continue up this driveway for 500m and the woods are on your right.
Continue on the woodland track in an anti clockwise direction until Torradan Wood is found, again on the right.
If you miss the entrance you will reach Finnery House on your left. Turn round and retrace your steps to the driveway/lane for Greystonelea.
Sat nav will get you to Finnery Road but will not get you to the entance to the woods due to the semi-remote rural location.
How we support our buyers
Please note this wood is owned by woodlands.co.uk.
Our regional managers are often out working in our woodlands, so if you email an offer and want to be sure it has been received, please phone our manager on their mobile phone. The first offer at the stated price which is accepted, whether by phone or email, has priority.
Please take care when viewing as the great outdoors can contain unexpected hazards and woodlands are no exception. You should exercise common sense and caution, such as wearing appropriate footwear and avoiding visiting during high winds.
These particulars are for guidance only and, though believed to be correct, do not form part of any contract. Woodland Investment Management Ltd hereby give notice under section 21 of the Estate Agents Act 1979 of their interest in the land being sold.
A tranquil and mainly broadleaf woodland full of wildlife, only 45 minutes from Glasgow and within the Loch Lomond and Trossachs National Park.
Managed by Torquil Varty and Rachel Bower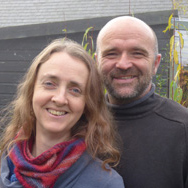 Telephone: 01307 467393
Telephone: 07803 903 203
Email: [email protected]