Conegar Wood
£99,000
Freehold
Eridge, East Sussex
about 6¾ acres
Bluebell territory

Some ash

Path from clearing

Entrance off the A26, park here

Orange boundary marker

Firewood

Access track, Conegar Wood to the left

Yew

Oak in clearing

West boundary

Contrasting conifer

Chestnut

More bluebells, the straw can just be seen

Grand oak

The 'red' post

Oak rots very slowly

Main entrance gate

Entrance seen from the south off the A26

Path

Sweet chestnut coppice on the west side

For sale sign, entrance gate a little way beyond
Description
With direct frontage to the A26, access is quick and easy, and a track runs along the eastern boundary where there is a right of way for vehicles. The track belongs to the RSPB but gives access to Conegar Wood. In some places the rhododendron is very thick and while this does give privacy and shelter it is important not to let it spread into the reserve. The present owners have cut it back with this in mind. Behind this is chestnut coppice and lots of open areas. Plenty of bluebells in spring.
Click on the arrows below for more information
The purchasers of the woodland will be asked to enter into a covenant to ensure the quiet and peaceful enjoyment of adjoining woodlands and meadows.
Trees
Lots of good chestnut coppice, plenty of silver birch, mature oak is spread throughout with hazel and rhododenron below. A lone larch, an old yew, a large fir and the occasional beech are also found.
Wildlife
The woodland is part of the much larger Eridge Warren and Broadwater Forest and is designated as a County Wildlife Site, CLICK here for details.
Having a woodland next to a reserve is most conservationists aspiration. Lots bluebells in spring.
Features
There is an approved woodland management plan in place, a copy can be provided. A felling licence for thinning is included. The management plan is not mandatory.
Access, tracks and footpaths
Access is directly off the A26 along a woodland track where there is a right of way for forestry purposes. There are no public footpaths.
Rights and covenants
There is a right of way for vehicles along the track bordering the eastern boundary X-Y at all times for forestry purposes.
Activities
Being situated in a county wildlife site and next to a RSPB reserve most activity would be best directed to ensuring wildlife can thrive.
Local area and history
The local area is dominated by the Eridge Estate, home of the Abergavennys, its history and that of Eridge Warren can be read by clicking HERE. The reference to Warren and the wood name have connotations of rabbits and warren for the soil is sandy and the vegetation was heathland.
Wood maps
Wood map
Boundaries
These are the roadside and tracksides where shown with orange markings mostly on trackside trees. There are orange stakes along the straight south east boundary.
Find this wood
Location
Grid ref: TQ 560 361
Nearest post code: TN3 9JR
GPS coordinates: 51.1036, 0.227171
Location map
Directions
Conegar Wood at Eridge Warren is just south of Tunbridge Wells off the A26.
Click here for Bing Maps Directions enter your own postcode, (the coordinates of the entrance gate are already entered). Park in front of the gate.
The access gate is on a bend at the bottom of a small valley, travelling from either direction the road drops down into the valley. The ground in front of then gate is hard and suitable for parking. Conegar Wood is on the left.
From the north it is probably better to go past the entance and turn round in the Business Centre then head north and pull in on the left.
Walk up the track and enter where possible, or continue until reaching a red post and the end of the orange markings. The track continues.
For Satnav: the nearest postcode is TN3 9JR as shown by the red dot on the maps. Coordinates for your satnav are N51.103626, E0.231221
How we support our buyers
Please note this wood is owned by woodlands.co.uk.
Our regional managers are often out working in our woodlands, so if you email an offer and want to be sure it has been received, please phone our manager on their mobile phone. The first offer at the stated price which is accepted, whether by phone or email, has priority.
Please take care when viewing as the great outdoors can contain unexpected hazards and woodlands are no exception. You should exercise common sense and caution, such as wearing appropriate footwear and avoiding visiting during high winds.
These particulars are for guidance only and, though believed to be correct, do not form part of any contract. Woodland Investment Management Ltd hereby give notice under section 21 of the Estate Agents Act 1979 of their interest in the land being sold.
A delightful woodland situated next to the Eridge Warren RSPB reserve.
Download PDF Details
Managed by Ruth and James Feltham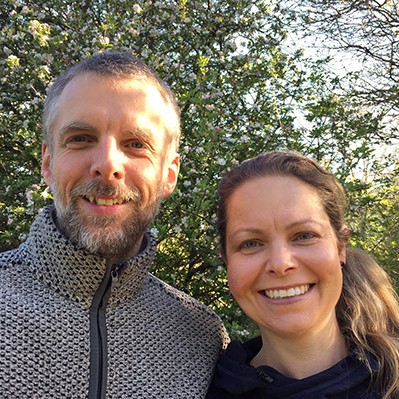 Telephone: 07812 165081
Email: [email protected]