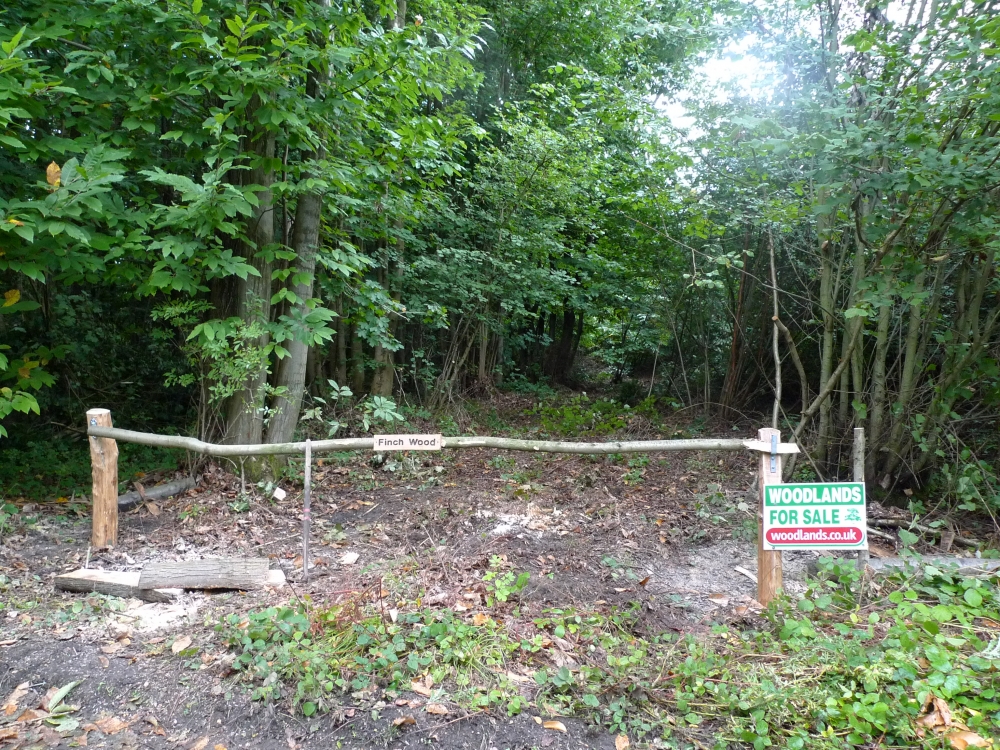 Finch Wood is to the western end of the much larger Capel Woods, aka Mounts Wood, and these are part of the extensive woodlands identified in the SNCI (site of nature conservation interest) as being of high conservation value. The map of the SNCI and citation can be viewed by clicking HERE.
As expected in semi-natural ancient woodlands Finch Wood has wide areas of bluebells, such a delight in spring after the drab winter months. The sweet chestnut, as coppice, has grown exceedingly well and straight and could supply excellent poles for a woodland shelter, Rich at SWOG demonstrates the building of a simple shelter, CLICK here for details.
With the coppice are mature oak and chestnut standards spread throughout, on the northwestern boundary can be found pollarded hornbeam, a common boundary feature in this location. Buzzards and other raptors frequent these woods, their piercing calls can be heard far and wide. Small farmland birds come in from the fields and flit about in the tree-tops. The slow worm, not a worm or a snake of course but a legless lizard and are found here, hiding in the old coppice tree roots looking for invertebrates.
The Bowl Barrow, click here for details and see the plan for its location, situated at the western end of the wood is an ever present reminder of ancient history and the tribes who occupied this land long ago. The names Capel and Mounts are derived respectively from the name for a horse Equus caballus (corruption of caballus, Latin for horse) and the Mounts were local landowners.
Access is off Capel Lane along a solid private track where there is a right of way, owners will have a key to this gate.
The purchasers of the woodland will be asked to enter into a covenant to ensure the quiet and peaceful enjoyment of adjoining woodlands and meadows.