Helve Wood - SOLD, Kent - 5 ¼ acres, £55,000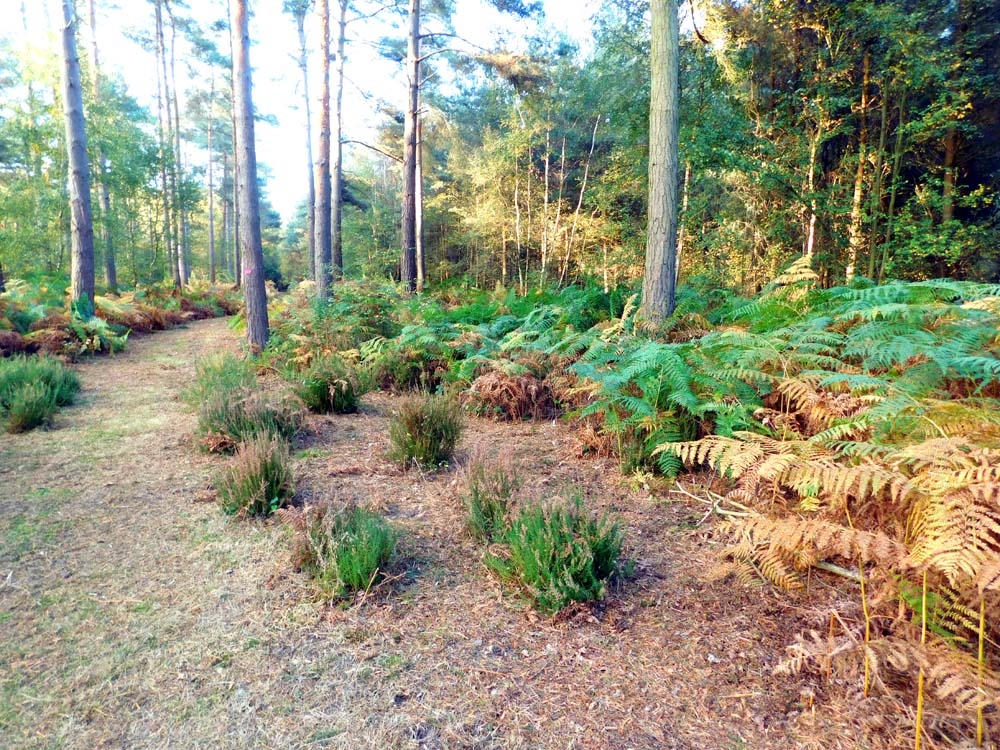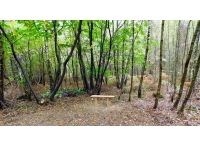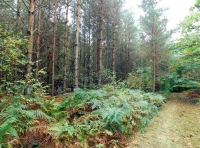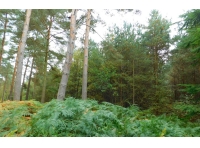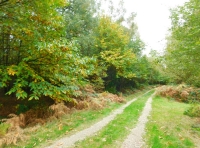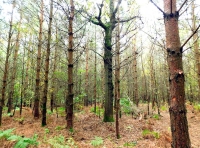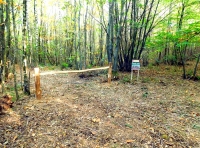 On entering Helve Wood at the ride stop, follow the path we have recently created, as it winds its way through chestnut coppice, reaching a small clearing and seat. Do rest a while here, taking in the peaceful atmosphere. Then, as you continue on the track, it passes through a largely pine area, most of which was planted about 27 years ago, with an understorey that has birch popping up here and there. The track also passes by a line of three mature oaks that are sadly somewhat swamped by the pine. You will finally emerge onto the grassy track that is on the east corner of the wood. The woodland is private with no public access, and the presence of wide grassy tracks on all sides of the wood helps bring sunlight into the forest floor.
There is scope to do some limited thinning of the pine and cutting (coppicing) of the chestnut. Both would yield firewood for your wood-burning boiler. The chestnut could alternatively be used for fencing, or for any woodwork which has to withstand weathering and rotting. The pine trees, of which the Scots pine are one of our few native conifers, will of course increase in size for many years, and become good commercial timber.
This wood is part of Hammer and Copden Woods, officially recognised by the Forestry Commission as PAWS (Planting on an Ancient Woodland Site), and for which we have a report from our Professional Adviser Prof. Julian Evans. This land has been wooded for centuries, so in the seed bed there are probably many wild flowers and mosses from former times which will often pop up if any direct sunlight reaches them.
Just inside the locked entrance gate, near the road, there is a generous timber store and parking area, shared with other owners, with stone and grassy tracks, leading to the start of Helve Wood. The owner of Helve Wood will have vehicle rights of way along the tracks on the map marked in green.
Nearby is the village of Sissinghurst and Sissinghurst Castle Gardens, both well worth a visit. The boundaries of the wood are indicated with Pink markings.
The purchasers of the woodland will be asked to enter into a covenant to ensure the quiet and peaceful enjoyment of adjoining woodlands and meadows.
Price: £55,000 Freehold
Location: near Sissinghurst, Kent
Size: 5 ¼ acres for sale
Boundaries: The boundaries of the wood are indicated with Pink markings.
Local manager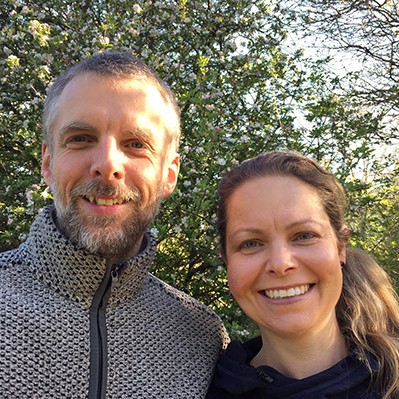 Ruth and James Feltham
07812 165081
ruthandjames@woodlands.co.uk

Read more about Ruth and James.
How to find this woodland
This wood is no longer available. For more woods in the area, please see the regional page or contact our regional manager. To be notified as soon as new woods become available, please subscribe to our regional mailing lists, or subscribe to notifications in one of our apps for iPhone and Android.
Location
OS Landranger: OS No 188
Grid ref: TQ 823 376
Nearest post code: TN27 8HE
Maps
See our map of the area below.
See our detailed map below.
Directions
• About 1 mile from Sissinghurst you will reach a 'Woodlands for Sale' sign on a track entrance to your right.
• Go down this track, which is also a public footpath, slowly.
• Park near the wooden gate entrance to the wood. (There are several young cats about so please take care.)
• Please do not block the gate or park directly in front of a caravan there. The occupant of the caravan has lived in that spot for over 50 years. She keeps a lot of pets, including a flock of domestic cats. We are happy to be able to let her use the site, but she is in no way connected to Woodlands.co.uk.
• Go around the gate, and take the track that forks left (keeping an old shed on your right hand side)
• Walk for about 300 meters along a stoned track to a bridge across a stream.
• Walk across the bridge (take care as this can be a fast running stream at times)
• Go along the stoned track for 250 meters, until it forks.
• Keep going ahead on the right fork, and after another 200 meters you will reach Helve Wood on the right, with boundaries indicated with Pink paint.
Boundaries:
The boundaries of the wood are indicated with Pink markings.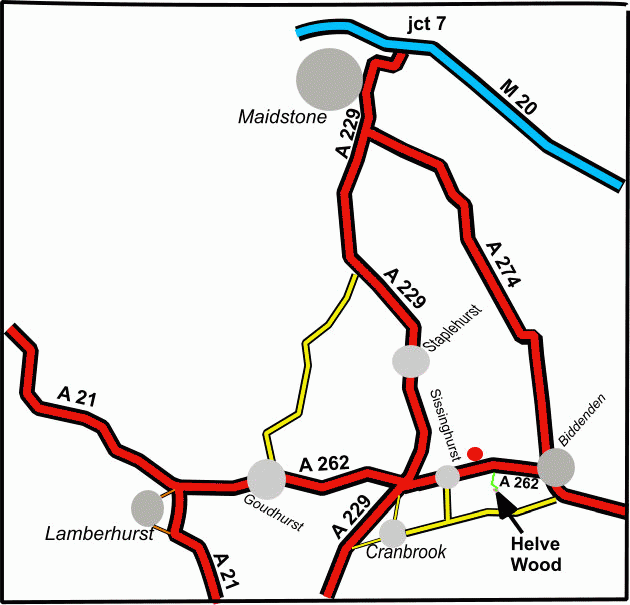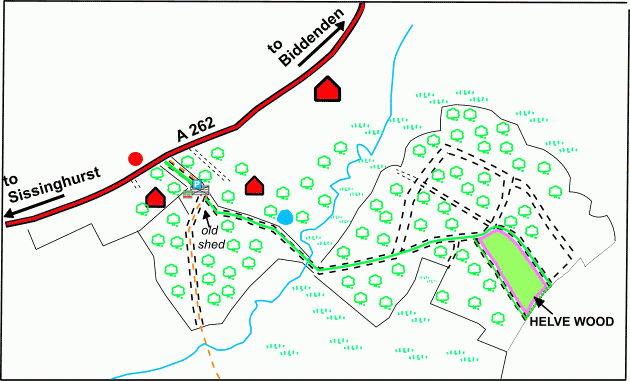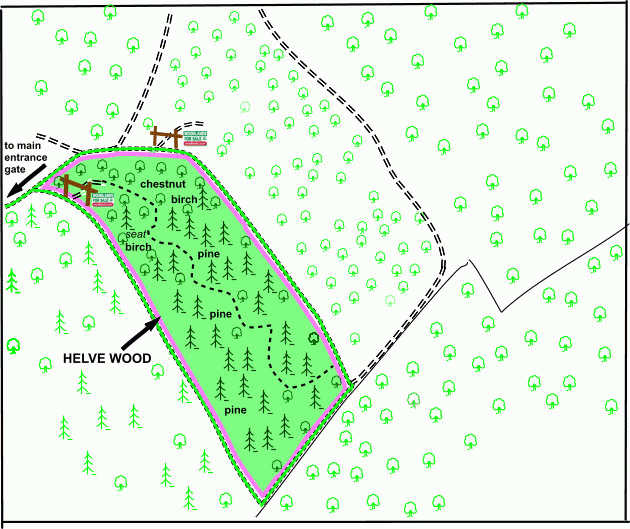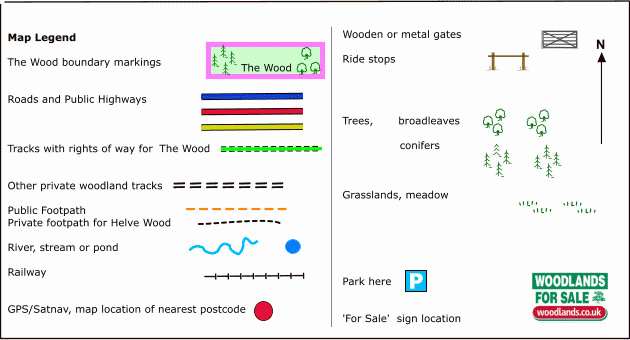 Email updates for this region
Our regional managers are often out working in our woodlands, so if you email an offer and want to be sure it has been received, please phone our manager on his or her mobile phone. The first offer at the stated price which is accepted, whether by phone or email, has priority.
Please take care when viewing as the great outdoors can contain unexpected hazards and woodlands are no exception. You should exercise common sense and caution, such as wearing appropriate footwear and avoiding visiting during high winds.
All woodlands are sold at a fixed price, and include free membership of the Small Woodland Owners Group and the Royal Forestry Society, as well as £300 towards paying for a course (or courses) to help with managing and enjoying your woodland.
These particulars are for guidance only and, though believed to be correct, do not form part of any contract. Woodland Investment Management Ltd hereby give notice under section 21 of the Estate Agents Act 1979 of their interest in the land being sold.